The youth of India who strives to bring a change in the society, who are willing to transform lives of underprivileged and who wants to work at the grassroots level but are not aware of the right opportunities. Here is an answer to all of your questions. In this article, we have assorted some of the best fellowships in India offered across the country that will enable you to become a changemaker by transforming your own life and polishing your leadership skills.
List of Fellowships in India
Teach For India Fellowship
Work as full-time teachers in under-resourced & low-income schools

Teach For India, a project of Teach to Lead is a nationwide movement for promising college graduates and young professionals to work to eliminate educational inequity present in the country. Teach for India Fellowship is a 2 year paid program and fellows are placed as a full-time teacher in under-resourced and low-income schools in selected cities across the nation. Teach For India fellowship program is rigorous, challenging and provides an opportunity to young fellows to develop themselves as leaders and simultaneously transform the lives of the children under their care. Teach for India Fellowship, eligible candidates will gain technical skills and leadership training required to achieve their goals in life. Students having Undergraduate Degree from an accredited college or university at the time of joining are eligible to apply>> Read More about the fellowship
Young India Fellowship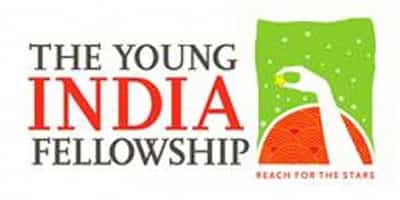 Young India Fellowship is one-year, fully-funded, a residential multidisciplinary postgraduate program for recent college graduates showing exceptional ability, willingness to learn and leadership potential. Through this program, boys and girls from around the country get a platform to pursue their passion for an idea or issue which could have wider social, business, academic implications. Fellows here experience an unparalleled world-class learning experience delivered by the very best from around the world and learn the skills to overcome challenges. Students who are in the final year of their undergraduate and postgraduate degree or have completed their undergraduate degree and postgraduate degree & started working straight after that for not more than three years are eligible to apply with a maximum of 28 years of age >> Read more about the fellowship

Legislative Assistants to Members of Parliament (LAMP) Fellowship
The LAMP fellowship offers the brilliant and motivated young Indian Individuals to have a high-impact engagement in Public Service. Under the program, one legislative assistant is placed with one Member of Parliament to look after the policy making the process at the National level. The LAMP Fellows are engaged full-time for eleven months to work with the assigned MP from the beginning of the Monsoon session to the end of the Budget session of Parliament. Throughout the eleven months, the LAMP Fellow works closely with the MP, providing extensive research support for his/her parliamentary work. Promising undergraduate students below the age of 26 years are eligible to apply for the fellowship. >> Read more about the fellowship
SBI Youth for India Fellowship Program
Work in Rural India with an NGO for poor people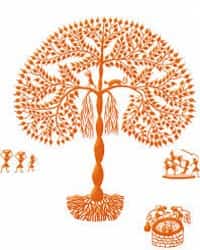 SBI Youth for India Fellowship Program is an initiative of the State Bank of India in collaboration with reputed NGOs with a vision for the betterment of the rural residents. The program helps rural poor by providing brilliant young Indian minds working as a catalyst for the growth of the rural lives. Earlier many professionals from reputed companies went through the program and got enriched experience and deeper understanding of problems at Grass root levels. The program provides fellows with an opportunity to work closely with poor and bring a difference in their lives. Indian graduates between the age of 21-32 years and willing to adjust to the living of Rural Location are eligible to apply for the fellowship program >>Read more about SBI Youth for India Fellowship
AIF Clinton Fellowship
This Fellowship gives an opportunity to skilled young professionals to work with leading NGOs and social enterprises in India in order to accelerate impact and create effective projects that are replicable, scalable, and sustainable. This is a fully-paid program of 10 months duration and enables fellows to gain knowledge of development on the ground in terms of education, livelihoods, public health and social enterprises. Through the program, fellows and development sector leaders form dynamic partnerships come together to exchange knowledge and skills while sharing their passion and commitment to open new ways of looking at the world. This leads to ultimate transformation of both the individual and organisation.>> Read more about the fellowship program
Gandhi Fellowship
Support headmasters to transform their school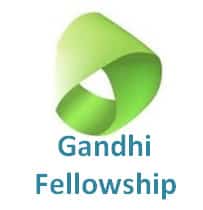 Gandhi Fellowship is an intensive two-year residential program that helps talented and bright young people to develop the leadership skills necessary for positive change in the society. Initiated by Kaivalaya Education Foundation in support with Piramal Foundation, fellows here have to support the primary school headmasters to transform their schools. In the process, Fellows discover what they want to do with their own lives and how to go about converting their ideas into reality. During the 2 years of the Fellowship, the fellows will be assigned 5 schools each. The fellows have to bring about a significant transformation in these schools. The fellowship provides an opportunity where fellows work on a social problem and then, can learn the system design thinking process i. e. the change leadership. Fellows on completion of the program will be embossed with Self-Awareness, Collaborative Work, Excellence, Influence without Authority, Articulation of Values and Articulation of Private Dream and they will be able to use these competencies for pursuing their own dreams as their career.>> Read more about the fellowship
Prime Ministers Rural Fellowship
Work with District Magistrates of backward & remote districts of the country
PMRD Fellows Scheme is an initiative of Ministry of Rural Development (MoRD), Government of India (GoI) in collaboration with State Governments to reduce poverty and empower people. The program engages the exceptionally bright and motivated young professionals with leadership potential for 2 years to work closely with District Magistrates of backward and remote districts in improving program delivery and interface with marginalised sections, aiming to reduce the developmental and governance deficits.
Tata Institute of Social Sciences (TISS), as a partner of MoRD, facilitates and anchors the selection and training of the PMRD Fellows. An Indian graduate from a recognized university/institute with a four-year degree course in subjects like Agriculture, Animal Husbandry, Engineering, Law, Medicine etc., or a post-graduate from a recognized University (in case of a graduate holding degree of a course duration of three years or less) are eligible to apply for the fellowship. Fellows will also participate in a post-graduate degree program through e-enabled distance learning and contact sessions leading to M.Sc/M.Phil in Development Practice, to be conducted by Tata Institute of Social Sciences (TISS).
Immediately after successful completion of the two-year fellowship, a PMRD Fellow is required to spend one year in public service as a paid full-time employee of the State Rural Livelihood Mission in the state she/he is assigned to.
Azim Premji Foundation Fellowship Program
Working with rural schools in India
Azim Premji Fellowship is an opportunity for the profession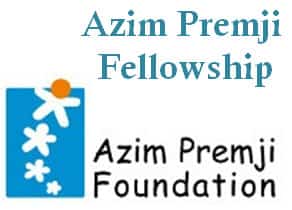 als who are willing to work for a social change. It is a 2-year fully paid program and during the course of the program, fellows will explore various dimensions of education and gain experience & understand the realities of rural government schools. The program consists of the following things
5 weeks classroom module -to strengthen conceptual understanding of education and development issues.
22 months of intense field engagement at the grassroots level in the District Institutes of the Foundation.
Working on a live project that has a significant purpose of improving quality at the practice level.
Professionals having 2-6 years of work experience and a post-graduate or a professional degree in any discipline are eligible to apply for the fellowship.>> Read more about the fellowship
Fellowships in India - Others
Besides the fellowships mentioned on this page above, there are various other fellowships that are available in India. Given below is a list depicting all the fellowships available in India
Stay connected to this page to know the top fellowships in India for graduates & professionals.