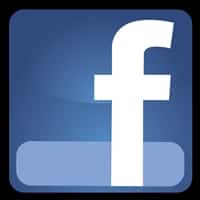 Facebook Fellowship Program 2020
About Facebook Fellowship 2020
Facebook Fellowship 2020 is being offered by Facebook to the PhD. Researchers who are currently pursuing their PhD and are involved in research related to Computer Science and Engineering computer engineering, electrical engineering, system architecture, or a related area. The candidates can apply for the Facebook Fellowship 2020 from 12 August 2019. The scholarship is open globally for all the candidates. Those who got selected for the Facebook Fellowship program 2020, will get a stipend of 37,000 USD (Approx. INR 25 Lakh), a paid trip to Facebook Headquarters to present their research and an opportunity of Paid Internship with Facebook. The applications for the fellowship will be made using Facebook account itself via the link given below this page and the last date to complete the application process for the Facebook Fellowship 2020 is 4 October 2019. Get complete information on Facebook Fellowship 2020 from this page.
Facebook Fellowship 2020 Research Areas
The Facebook Fellowship 2020 will be offered to candidates who are specifically involved in research in the following areas:
Applied Statistics
AR/VR Photonics and Optics
AR/VR Privacy and Ethics
Blockchain and Cryptocurrency
Computational Social Science
Computer Graphics
Computer Vision
Compute Storage and Efficiency
Distributed Systems
Economics and Computation
Instagram/Facebook App Well-being and Safety
Machine Learning
Natural Language Processing
Networking and Connectivity
Programming Languages
Privacy and Data Use
Security/ Privacy
Social and Economic Policy
Spoken Language Processing and Audio Classification
Structured Data Stores
Systems for Machine Learning
Facebook Fellowship 2020 Dates
Here are the important dates for the Facebook Fellowship 2020:
| | |
| --- | --- |
| Event | Date |
| Facebook Fellowship Applications Starts | 12 August 2019 |
| Last Date to Apply for Facebook Fellowship | 4 October 2019 |
Subscribe for Regular Updates of Facebook Fellowship 2020
Facebook Fellowship 2020 Eligibility Criteria
Gender
Any
Region
Global
Class
Full-time PhD Students



Nationality: There is no restriction related to the Nationality of the candidate.

Academic Qualification: The candidate applying for the Fellowship Program should be a full time PhD student enrolled in the accredited university in any country. The field of study should be Computer Science, computer engineering, electrical engineering, system architecture, or a related area such as mentioned above

Students must be enrolled during the academic year(s) that the Fellowship is awarded and should be currently involved in on-going research in topical areas represented by the fellowship.

Global Opportunity: The Fellowship Program is open to PhD students globally- enrolled in universities in any country.
Facebook Fellowship 2020 Reward
Facebook Fellowship Program is offered for a period of 2 years and the candidates selected for the scholarship will be entitled to the following benefits:
Tuition Fee: The tuition fee for the Facebook Fellowship for up to two years/four semesters) will be paid by Facebook.
Yearly Grant: Candidates will get the stipend of 37,000 USD (One-time payment in each year).
Travel Support: Up to $5000 for conference travel support.
A trip to Facebook Headquarters: The Candidate will get a chance to visit Facebook Headquarters in Menlo Park, California on a paid trip.
Internship: Candidates may get a chance to be associated with Facebook on a paid Internship.
Tuition money will be paid directly to the school, the stipend will be sent directly to the fellow unless otherwise specified. Stipends are taxable based on local law.
Starting with 2020 winners, the $5,000 travel award will be bundled with the $37,000 stipend (which is taxable). The total stipend will be $42,000.
Facebook Fellowship 2020 Application form and Process
The application process for Facebook Internship is completely online and can be completed by visiting www.Facebook.com. The details of the application process are as follow:
Click here to apply online for Facebook Fellowship
Registration Form: Applicant should fill in the details in the application form available at the Facebook Fellowship Program page on Facebook using their Facebook ID and Password.
Documents Required: Applicants are required to provide the following documents to complete the application process for the Fellowship:

A Resume or Curriculum Vitae: Valid Email and contact details along with applicable coursework.
Research Summary: Applicants are required to submit 500 words as a summary of the research being done by the candidate. The summary should give a clear idea about the area of focus and applicability of anticipated research for Facebook.

Letter of Recommendation:

Applicants are required to submit 2 letters of recommendations one from Advisor and other needs to be the Professional reference from academia or industry.
Facebook Fellowship 2020 Selection Process
The candidates will be selected on the basis of the strength of their proposed research and the recommendation letters of their research work. The candidates will be selected by a panel of Judges which will be selected by Facebook.
Facebook Fellowship Contact Details
Email 1: facebookfellowship@fb.com,
Email 2: scholars@fb.com