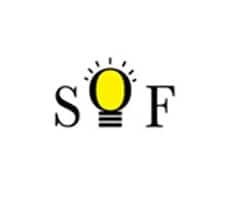 The International English Olympiad (IEO)
About
The International English Olympiad (IEO) is a one-of-a-kind examination, and first in the history of English language testing in India.
It is conducted by Science Olympiad Foundation (SOF) in association with British Council (BC).
The content of the tests is designed to focus on communication and use of English language, rather than rote learning and correct grammar only.
The IEO question paper will be prepared by BC – using its International expertise and domain knowledge in English language.
The exam will be conducted / evaluated by SOF.
The students will get participation / winning certification jointly from SOF and BC.
Who can apply - The Eligibility Criteria
Gender
Both
Region
All India
Class/ Age
Class 1-12
Details

There is no other eligibility criterion like minimum marks.
IEO is a single level exam.
Students studying in classes 1st to 12th in schools affiliated to CBSE / ICSE / and State Boards can take the IEO test.
Reward
Every students gets EQ (English Quotient) Report.
The top 3 rankers from each class will get a gold, silver and bronze medal. (in case there are more than 10 participants)
The International first rank holder will get Rs. 50,000+gold medal
The International toppers from each class are awarded at a grand prize distribution ceremony held in Delhi, presided over by an eminent personality
For More information on rewards click here
Application Mode and Process
SOF does not encourage individual participation.
Students have to register through their schools only.
Minimum 10 students from each school has to participate
Registrations are received from the schools in the prescribed pro-forma. Registration sheet for the school / students and the information booklet are posted to the schools all over India and abroad.

Last date to Apply is December 15, 2013 for the schools who have chosen January 16, 2014 as the exam date.

Last date to Apply is December 29, 2013 for the schools who have chosen January 30, 2014 as the exam date.
Participation Fees
A nominal participation fee is charged from each student. Part of it is retained by the school for its expenses as exam centre. Details about the fee / mode of payment etc. are given in the School Registration Forms sent to schools.
Selection Process
Marks obtained in the exam.
In case two or more students score same number of marks, ranks will be determined on following priority and criteria:
Marks obtained in different sections of the exam. Each section is accorded separate weightage.
Student's performance in school during the previous year- as mentioned in the OMR. This may be verified at the discretion of SOF. Student not stating past year's performance may not be considered for ranking in case of a tie.
Age of the student - with greater preference being given to the younger student.
Telephonic or personal Interview may be conducted.
No two students will be given same rank. However, in case 2 or more students score equally on all parameters defined above, the award may be distributed equally among all winners.
Exam Date: January 16, 2014 & January 29, 2014 as per the dates chosen by school.
Address
Admin Office : IIIrd Floor Plot 99, Sec - 44, Gurgaon - 122003 (Haryana)
Regd Office : B-8, Taj Apartment, Ring Road, Adjacent Safdurjung Hospital, New Delhi - 110029
Contact
Telefax : 0124-4951200
Mobile: 09312680857
Email : info@sofworld.org