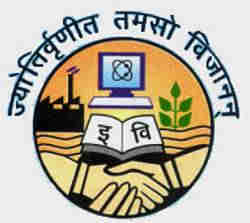 IPUCET 2015 | Admission to MBBS & BDS
About IPUCET 2015 | Admission to MBBS & BDS
Who can apply – The eligibility criteria
Candidate should be an Indian citizen. Non-Resident Indians (NRIs) are not eligible.
Candidate should not be less than 17 years as on December 31, 2014.
Candidate must have passed in Class 12 of 10+2 pattern of CBSE or equivalent with a minimum aggregate of 50% marks in Physics, Chemistry, Biology and English (Core or Elective or Functional) and also provided the candidate has passed in each subject individually.
In order to claim seat under MBBS/ BDS programme for the academic session 2014-15, the candidate must have studied Class 11 & 12 regularly from a recognized school within the National Capital Territory of Delhi.
Application process and mode of submission
Candidates have to apply Online only, Click here to Apply online for IPUCET - 2014
As there are two forms, one for capturing the personal/general information and another one for capturing the course and payment related details. A candidate has to fill in his/her general information for proceeding towards the course selection and payment section on the 2

nd

Form.

The Application form is fully automated, so the payment to be made online only.
Click here to check the Guidelines for Filling Application form of IPUCET - 2014
Selection process
Candidates will be shortlisted on the basis of merit they attain in the CET.
Names of only those candidates will be included in the merit lists who secure 50% or more marks (40% or more in case of SC / ST candidates) in the Common Entrance Test.
Result of CET will be declared on:
MBBS Stage I – May 6, 2014 (Tuesday)
MBBS Stage II – June 10, 2014 (Tuesday)
BDS – May 13, 2014 (Tuesday)
Exam pattern
CET will be a 3 hours duration exam in which the level of questions will be that of Class 12 under the 10+2 Scheme/Intermediate Science.
Syllabus for Physics, Chemistry and Biology (Botany and Zoology) shall be as specified by CBSE for Class 11 & 12 under 10+2 scheme for students passing Class 12 in the year 2014.
Address IPUCET 2015 | Admission to MBBS & BDS
Guru Gobind Singh Indraprastha(IP) University
Sector - 16C, Dwarka, Delhi - 110078, India
Contact IPUCET 2015 | Admission to MBBS & BDS
Tel: +91-11-25302170
Fax: +91-11- 25302111
IPU admission helpline numbers
011-25302167
011-25302168
011-25302169
Toll Free No. for any query related to admissions in IP University- 18002660314