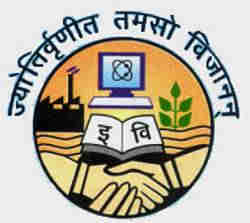 IPU MBBS and BDS Admissions 2017
Last Date to Apply
2nd week of June 2017
(Counselling Registration)
About IPU MBBS
IPU MBBS & BDS Admission 2017 will be done on the basis of NEET Scores as per the order of Honorable Supreme Court. MBBS and BDS admission will be done for the participating Colleges of Guru Gobind Singh Indraprastha University (GGSIPU). This page gives details about the detailed admission procedure of the given below two courses. There is no CET Exam to be conducted for the MBBS and BDS Admission, The codes have been denoted to be used in the counselling process later.
Bachelor of Medicine & Bachelor of Surgery (MBBS) - CET Code 103
Bachelor of Dental Surgery (BDS) - CET Code 104
The MBBS /BDS Counselling process will be conducted for the Medical and Dental Admission to the listed below GGSIPU Participating Colleges.
| | |
| --- | --- |
| Colleges | MBBS Seats |
| Vardhman Mahavir Medical College | 150 |
| North Delhi Municipal Corporation (Medical College) Hindu Rao Hospital | 50 |
| Army College of Medical Sciences (ACMS) | 100 |
| Dr Babasaheb Ambedkar Medical College and Hospital | 100 |
| BDS College and Seats | |
| ESIC Dental College & Hospital, Rohini Delhi | BDS Seats: 50 |
This page focus on details about IPU MBBS 2017 & IPU BDS 2017 and for other UG Courses in IP University Delhi candidates can visit the link given below:
Subscribe for Regular Updates of IPU MBBS
IPU MBBS Eligibility criteria
Age Criteria: The candidates should not be less than 17 years as on December 31, 2017 and the maximum age of the candidate must be 25 Years as on 1 August 2017. However, For SC/ST/OBC category candidates for MBBS/BDS, a relaxation of 5 years shall be granted on the maximum age specified.
Nationality: Candidate should be an Indian or Nepal citizen. Non-Resident Indians (NRIs) are not eligible.
Qualifying Exam: All the applicants have to mandatorily appear in the NEET 2017 Exam to be conducted on 7 May 20187. Scores Cards of NEET 2017 will be the basis of the admission.
Academic Qualification

For MBBS: Candidate must have passed in Class 12 of 10+2 pattern of CBSE or equivalent with a minimum aggregate of 50% marks in Physics, Chemistry, Biology and English (Core or Elective or Functional) and also provided the candidate has passed in each subject individually. (40% in case of SC/ST/OBC candidate).
For BDS: Candidate, who have passed 12th class examination under 10+2 system conducted by the C.B.S.E./ Council of the Indian School Certificate Examination/Jamia Milia Islamia, New Delhi with required subjects i.e. Physics, Chemistry, Biology and English from the recognized schools conducting regular classes situated within the National Capital Territory of Delhi only, will be eligible for admission for BDS Programme.

Candidate must have passed in the subject of Physics, Chemistry, Biology and English (Core or elective or functional) individually and must have obtained a minimum of 50% marks together in Physics, Chemistry and Biology (40% in case of SC/ST candidates, subject to the availability of seat for these categories in the respective institutions).
Eligibility Criteria for Army College of Medical Sciences, New Delhi
The admission to the ACMS is for the children of eligible serving Army personnel, Ex-Army personnel and war widows/widows of the Army. The children of following categories of Army personnel are eligible, Such candidates have to submit the relevant certificate as given against the category applicable to them as proof of their eligibility for admission to ACMS at time of Counselling/Admission:
The candidates must be from the any of the category described as under:

Children of serving Army personnel with minimum 10 years continuous service in the Army.
Children of Ex-Army personnel granted/awarded regular pension, family pension, liberalised family pension or disability pension at the time of their superannuation, demise, discharge or Release/Invalidment Medical Board. This includes children of recruits medically boarded out and granted disability pension.
Children of Ex-Army personnel who have taken discharge or been released after ten years of service.

Adopted/Step children and children of remarried widows:

Adopted Children of Army personnel if adopted at least five years before seeking admission.
Step children are eligible, provided they are born from a wedding where at least one parent belonged to the Army and who is otherwise eligible.

Eligibility Criteria in Special Cases:

Children of Army Medical/Dental Corps Officers presently serving with Navy or Air Force who have served in the Army for at least 10 years.
Children of APS personnel classified as Ex-serviceman as per Govt. of India, Ministry of Defense, letter No 9 (52)/88/D(Res) dated 19 Jul 89.
Children of APS personnel who are on deputation and who have put in 10 years of service in the Army.
Children of APS personnel who are directly recruited into APS & completed 10 years of service and who as per their terms and conditions of service, retired from APS without reversion to P&T Department after completing their minimum pensionable service of which 10 years was in the Army.
Children of members of MNS who have 10 years service as regular members of MNS or are in receipt of the pension from the Army. vi. Children of TA personnel who have completed 10 years of embodied service.
IPU MBBS Application form and Admit Card
As per the notification of UGC, the NEET scores is mandatory for admission to MBBS/BDS course in any government and private medical colleges in India. Therefore, to apply for the admission into MBBS/BDS course, the candidates need to submit their NEET score.
NEET Application Form - Apply Here
IPU Online Process of Admission Counselling will start from in July 2017 (Tentatively), both for already registered and the new applicant.
The candidates who have already registered for GGSIPU CET for MBBS and BDS and also has paid Rs. 1000 need not apply again but they need to upload their NEET details such as All India NEET Rank, NEET Roll Number, Category etc. along with other personal and academic details of the candidates.
The candidates who have not registered themselves before into GGSIPU CET for MBBS and BDS programme earlier and are willing to register for MBBS/BDS course on the basis of NEET scores will have to pay Rs. 1000 as registration charge.
IPU MBBS Fees
Application Fees is Rs 1000
Online Payment of Fees: The Application form is fully automated, so the payment has to be made online only.
IPU MBBS Result and Counselling
IPU MBBS & BDS Admission 2017 to the constituent Colleges of GGSIPU will be based on the All India NEET scores obtained by the candidates. After the Registration Process is over the University will conduct Counselling round to select the students to take admission into MBBS & BDS course.
IPU MBBS/BDS Counselling 2017

The candidates will be called in the order of merit and shall be offered the seat available at that point of time, All the candidates those who are allotted seats at the time of 1st counselling must report at the respective Colleges within the time specified in the counselling notifications. The classes will commence from 1st August 2017. The admission of the candidate, who fails to report as per duly notified dates (in the counselling schedule) of the admission year, shall be cancelled.
Medical Examination for IPU MBBS/BDS Admission

Finally the candidates will be admitted and have to undergo the Medical Examination. Only those, who are certified to be medically fit by the Board will be admitted. If, in the assessment of the Medical Board, a candidate is found medically unfit for admission to the course, his/her candidature will be rejected and rejection on medical ground may be communicated by the respective Colleges to the University latest by 25 August 2017.
Documents Required at the time of IPU MBBS/BDS Counselling

Candidates selected for admission to the MBBS programme after verification of their eligibility and offered admission should bring the following original certificates / testimonials / documents at the time of reporting to the College:
Certificate of having passed the 10+2 or equivalent examination, showing the subjects offered by him/her in the examination.
Certificate from the Board from which he/she passed the High School/Higher Secondary Examination, showing his/her date of birth.
Certificate/Marksheet from the Board from which he/she passed the 10+2 or equivalent examination showing that he/she has secured 50% or more marks (40 % in case of SC/ST candidates) in aggregate in Physics, Chemistry and Biology/Biotechnology and pass in the subject of English (Core or Elective or Functional).
NEET score card.
Migration/Transfer Certificate from the University/Board last attended by him/her.
Certificate from the prescribed authority showing that he/she belongs to a Schedules Caste/ Scheduled Tribe/OBC category. (Applicable only to candidates belonging to Scheduled Caste/ Scheduled Tribe/OBC category).
Any other document as may be asked for by the University/College.
IPU MBBS Exam pattern
No IPU CET Exam will be conducted for the MBBS BDS Admission, Candidates have to appear in the NEET 2017 exam which will be conducted in pen and paper mode only and the total duration of the exam will be 3 Hours.
Marking Scheme: Four Marks will be awarded for each correct response. There is Negative marking in NEET 2017 exam and one mark will be deducted from the total score.
Medium of Exam: NEET 2017 will be conducted in 10 languages that is Hindi, English, Bengali, Assamese, Oriya, Gujarati, Marathi, Tamil, Telegu and Kannada.
Number of Questions: There will be total of 180 questions from all the subjects given in the table below:
| | | |
| --- | --- | --- |
| Subject | Number of Question | Marks |
| Physics | 45 | 180 |
| Chemistry | 45 | 180 |
| Zoology | 45 | 180 |
| Biology | 45 | 180 |
| Total | 180 | 720 |
IPU MBBS Important details
IPU MBBS Colleges seats distribution is listed below for the all 4 GGSIPU Affiliated colleges If any changes are applied to the seat distribution, they will be communicated here on this page. Get the Region wise and Category wise seats of the IPU MBBS Colleges below.
IPU MBBS Colleges Seats Distribution 2017

The 4 Colleges for pursuing Medical MBBS Courses along with their detailed distribution of the seats are given below here:
Vardhman Mahavir Medical College
North Delhi Municipal Corporation (Medical College) Hindu Rao Hospital
Army College of Medical Sciences (ACMS)
Dr Babasaheb Ambedkar Medical College and Hospital
Vardhman Mahavir Medical College MBBS Seats
North Delhi Municipal Corporation (Medical College) Hindu Rao Hospital
Army College of Medical Sciences (ACMS)
Dr. Babasaheb Ambedkar Medical College and Hospital
IPU MBBS Contact
Guru Gobind Singh Indraprastha(IP) University
Sector - 16C, Dwarka, Delhi - 110078, India
Tel: +91-11-25302170
Fax: +91-11- 25302111
IPU admission helpline numbers
011-25302167
011-25302168
011-25302169
Toll Free No. for any query related to admissions in IP University- 18002660314