NTSE 2019 will have OBC Quota as the central government have approved the reservation for the other backward caste (OBC) categories students in the 2nd stage of National Talent Search Examination (NTSE). The government of India is also planning to double the number of scholarship from 1000 to 2000 from the next year.
The Union human resource development minister Prakash Javadekar said the government is planning to extend the 27% reservation to OBC students from 2019. He said the process for the NTSE 2018 is already underway so the 27% reservation policy for OBC category will be implemented from 2019. The HRD minister also said the NTSE scholarship amount is expected to be enhanced to Rs 5,000 per month in the coming years.
The number of Scholarships doubled under NTSE
List of Scholarships for OBC Students
NTSE Reservation Scheme

As per the current reservation scheme of NTSE, students belonging to SC category are reserved for 15% scholarships and 7.5% scholarships are reserved for the students belonging to the ST category whereas, 3% is reserved for PWD (persons with disabilities) category students. The students belonging to OBC category have not been provided reservation in NTSE till now. The ministry of human resource development (MHRD) is now planning to extend the 27% reservation to OBC students as well from the year 2019.
State Quota: In Stage 1 exam each state has a specific quota for the number of students that can qualify for the Stage 2 exam. The state wise quota is not applicable for the NTSE Stage 2 exam.
About NTSE exam

National Talent Search Examination (NTSE) is one of the most prestigious scholarship exam conducted by NCERT in 2 stages (state and national level) for the students of Class 10. Lakhs of students appear in the NTSE every year and close to 1,000 students are awarded the NTSE scholarship amount of Rs 1,250 per month for Class 11 & 12 and Rs 2,000 per month for UG & PG Students. NTSE 2017 stage 1 examination is scheduled to be conducted on 4 & 5 November 2017.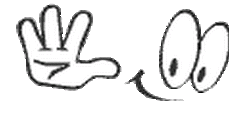 Latest News on Scholarships / Entrance Exams in India
In a case of any query related to this news, you can write us in the comment section below.