CAT Mock Test 2016 has been released by Indian Institute of Management (IIM). The candidates appearing for CAT 2016 can now be practised the Mock test before they appear in CAT 2016 exam which is going to be conducted on December 4, 2016. To take the mock test, the candidates are required to visit the official website of CAT. The mock test is only available for the candidates who have registered for the CAT Exam.
Practising the CAT Mock Test will help the students to understand the expected structure of the CAT exam beforehand and would provide enhanced insights into the expected CAT syllabus and type of questions that would be the part of the exam.
While taking the mock test, candidates must ensure to complete it within the time limit as losing track of the same makes students panic during the actual examination. Moreover, the results of CAT practice test will help the candidates understand them their mistakes thus giving them the opportunity to turn their weaknesses into strengths.
CAT Mock Test 2016 - Available Now!


The CAT Mock test 2016 is available on the official website of CAT Exam. Candidates can practice the mock test and see where the level of their CAT preparation. Follow the given steps to practise the Mock Test.
Go to the official website
Find the 'CAT 2016 Mock Test' link in Quick Tour.
Click on the link and log-in using the login credentials.
Submit.
Alternately, the candidates who wish to practice CAT Mock Test can also follow the given link. Click here for CAT Mock Test 2016. All the best for the exam!
The Questions Status for practising the mock test and this would be the same for the CAT Exam. The candidate should understand it carefully so that on the final day of the exam the candidates are not confused at all.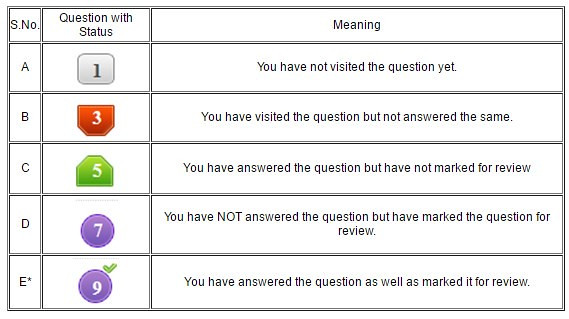 Quick Links