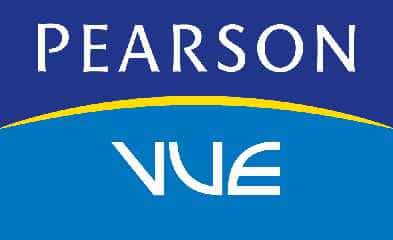 LSAT India 2018 - Admission in Law Colleges
About LSAT India
LSAT India 2018 is a common law entrance exam for admission into LSAT participating institutes in India. LSAT India 2018 is a standardised test of reading and verbal reasoning skills designed by the USA based Law School Admission Council (LSAC) for use by law schools in India for their various law programs: BA L.L.B, L.L.B. and L.L.M. The LSAT has evolved over the last 60 years to become the gold standard to uniformly evaluate applicants in areas critical to complete legal education and after that a career in law. LSAT Global is a half-day standardised test conducted four times in a year at the selected test centres across the world. Scroll down to get details on LSAT 2018 India.
The LSAT India is represented on the LSAT which is used as an admissions criterion by over 200 law schools globally including Harvard, Columbia, Melbourne, Toronto (Western Ontario). LSAT India will be administered in 16 cities for admission to participating law colleges in India. More than 60 law schools in India accept LSAT-India scores.
LSAT has been intended to check candidates' reading comprehension, logical, and verbal reasoning skills. In India, LSAT entrance test is being conducted by Pearson VUE. Pearson VUE is a founding member of the Association of Testing Professionals in India and other foreign countries.


Latest Update: LSAT India Result 2018 has been declared on 4 June 2018. The candidates can check LSAT India Result by Log-In into their LSAT Account. The link to check LSAT India Result is available below.
LSAT India Result 2018 Declared
LSAT India 2018 Dates
Events
Dates
LSAT Application Starts
4 October 2017
Application Ends
9 May 2018
Till 11:59 PM
LSAT Admit Card

11 May 2018
Last date to download admit card
19 May 2018
LSAT India Test Date
20 May 2018
LSAT India Result -

Declared!

4 June 2018
QUICK LINKS
Subscribe for Regular Updates of LSAT India
LSAT India Eligibility criteria
Pearson VUE released the notification about the eligibility requirements for the candidates seeking admission through LSAT. The notification was released on 3 October 2017. LSAT Eligibility Criteria is given below:
Nationality: The candidate should be the citizen of India
Age: There is no age limit to apply for LSAT India 2018
Educational Qualification
The candidates should have passed Class 12 from a recognised Board in India if applying for BA LLB or another undergraduate law programme.
Students appearing in Class 12 or any other qualifying exam in the year 2018 can also apply for LSAT 2018.
Those candidates who are applying for postgraduate law programmes such as LLM need to be an LL.B degree holder with minimum qualifying marks.
The candidates should know that the minimum qualifying marks vary and depend upon the participating colleges in India. >> List of LSAT Colleges
If a candidate registers for the test and then determines that one is ineligible for admission to the intended law school, no test fee refund will be available.
LSAT India Application form and Admit Card
The process of filling up the LSAT Application Form has started from 4 October 2017 and the candidates can fill the form through online mode only. It is the responsibility of the candidates to ensure their eligibility before filling up the form. The LSAT Application Form can be filled until 9 May 2018. The link to fill the application form is given below:
Application Fee: Rs 3,800 (Paid through Debit/ Credit Card or Net Banking)
Click Here to Fill LSAT Application Form 2018
Important Guidelines for LSAT Application form 2018
Application Submission
Candidates need to submit the application form Online and also make the payment through online mode only. Hence, the candidates do not need to send any hard copy of Confirmation Page or any other document to the Controller of Examination Office. The candidates are also suggested to check the details filled in the application form are correct in all aspect before the final submission.
LSAT Admit Card 2018 - Download Here

LSAT Admit Card 2018 is available for download from 11 May 2018 to 19 May 2018. The candidates whose fees will be duly approved by LSAT India will be able to download their admit card. The admit card will contain the Test Centre details, reporting time for the exam and testing policies.
LSAT India Result and Counselling
LSAT Result 2018 has been declared on 4 June 2018. The candidates appeared in the exam can check LSAT India Result now. The candidates should know that on the basis of the result, the candidate's critical thinking strength will be judged. LSAT India score is the percentile ranking compared to all those who took the test in the candidate group.
LSAT Results 2018 - Check Here
It is not the percentage of questions answered correctly by the candidate. This percentile rank indicates candidate's standing relative to others who took the LSAT - India on that date for the respective Programme. Law Colleges follow their respective admissions criteria for selecting candidates. LSAT India scores are used by these colleges as per their defined admissions process.
Ideal Score for LSAT India Admission
As all law colleges have their respective admissions criteria, LSAT India does not recommend a score for any specific college.
However, the higher the percentile ranking, the better are the chances of getting shortlisted for desired colleges.
Pearson VUE sends the percentile rankings of applicants to the associated colleges. These percentile rankings are based on the overall performance of candidates and not the sectional performance.
There may be relatively small differences in weightage given to different sections because of a difference in the number of questions they contain, but, all questions count equally.
The number of questions in a section can vary somewhat, but it is always approximately 24.
LSAT India Exam pattern
Duration: 2 hours 20 minutes.
Marking Answers: Answers are marked on a scannable answer sheet.
Negative Marking: There is no negative marking in the exam.
Time Duration: The amount of time allotted for each section is 35 minutes
Mode of Paper: The LSAT India is a paper and pencil test with four sections
LSAT 2018 Exam Pattern
The sections on the LSAT India may appear in any order but always consist of the below given 4 sections. All questions are in a multiple-choice format, some with four answer choices and others with five
| | | |
| --- | --- | --- |
| Section | Number of questions | Timing |
| Analytical Reasoning | Approx 24 | 35 minutes |
| 1st Logical Reasoning | Approx 24 | 35 minutes |
| 2nd Logical Reasoning | Approx 24 | 35 minutes |
| Reading Comprehension | Approx 24 | 35 minutes |
| Total : 4 sections | 92-100 questions | 2 hours 20 minutes |
Nature of the LSAT India 2018 Test
The LSAT India 2018 Test scheduled to be conducted on 20 May will contain the questions on the following topic. Thus, the candidates must know the nature of the questions and the type which can be asked in the test.
Analytical Reasoning Questions

Questions to the test the ability to understand a structure of relationships and to draw logical conclusions about that structure.
Reason deductively from a set of statements and rules or principles that describe relationships among persons, things, or events.
Logical Reasoning Questions

Questions to analyse, critically evaluate, and complete arguments as they occur in ordinary language.
Read and comprehend a short passage, then answer a question about it.
Questions based on critical thinking, drawing well-supported conclusions, reasoning by analogy, determining how additional evidence affects an argument, applying principles or rules, and identifying argument flaws.
Reading Comprehension Questions

Question to test the ability to read,
The Reading Comprehension section contains four sets of reading questions, each consisting of a selection of reading material, followed by four to nine questions that test reading and reasoning abilities
LSAT India Important details
LSAT 2018 Test Centres have total 20 cities in which the LSAT India 2018 Exam will be conducted. The candidates while filling the form get the chance to mark the choice of the test centres. So they should choose the centres as per their convenience. The list of test centres are given below:
LSAT India Test Centres
| | | | |
| --- | --- | --- | --- |
| North | South | East | West |
| Chandigarh | Bangalore | Bhubaneswar | Ahmedabad |
| Dehradun | Chennai | Guwahati | Bhopal |
| Delhi (NCR) | Hyderabad | Kolkata | Indore |
| Jaipur | Kochi | Patna | Mumbai |
| Lucknow | - | Raipur | Nagpur |
| - | - | Ranchi | - |
Difference between LSAT India and LSAT
LSAT India is an admissions test customised for Indian law schools - brought by The Law School Admission Council, USA and Pearson VUE.
The LSAT India includes the same question types as the LSAT but is shorter, and scores are reported on a different scale.
The LSAT India does not include a writing sample, while the LSAT does.
LSAT scores are used for admission to many law schools in the US, Canada and Australia, while LSAT India scores are used only within India.
The LSAT India is designed for use by law colleges in India and scores cannot be reported to law colleges/schools in countries other than India.
Things Required to be carried on the day of the LSAT 2018 Test
Admit Card
HB pencils, sharpener and erasers.
One valid (original and non-expired) photo identification proof

Driving License
PAN Card
Passport
Election Card / Voter ID
UID / Aadhaar Card / E-Aadhaar Card copy
Employee ID containing photograph and signature
SC/ ST Certificate with photograph
Military dependent ID containing candidate's photo
Military ID containing candidate's photo
Photo Identity issued by School/College/University

If a registrant for five-year LSAT India does not have any of the above IDs, they will be admitted upon presentation of ANY TWO of the following, in original:

Original Admit Card issued by University/Board for Twelfth Standard Examination (photo)
School Identity Card (photo)
Tenth Pass Certificate/Mark Sheet that has Date of Birth on it
Suggested Books for LSAT Exam
1) Cracking the LSAT with 6 Practice Tests & DVD, 2014 Edition - Click Here
2) The Next 10 Actual, Official LSAT PrepTests( Series - Lsat Series ) -Click Here
LSAT India Contact
Pearson VUE
C/o Greenclouds, 6708, DLF Phase - IV
Gurgaon, Haryana - 122008
In case candidates have a question regarding their LSAT 2018 INDIA, they can contact a candidate service representative.
Phone support - 09213027790- Monday to Friday (except public holidays - 9.00 AM to 6.00 PM) IST.
E-mail support - LSATIndia@pearson.com
Live chat support - Monday to Friday (except public holidays) - 9.00 AM to 6.00 PM IST.