AICTE scholarship is offered by AICTE to the students on a need basis and merit basis, mainly there are 4 Scholarship schemes given to the students of India studying under the AICTE Approved Institutions in India.
AICTE being a technical educational structure of India working under MHRD has aided the students with better quality of education and financial support in form of scholarships. Today, more than 8000 Institutions across the country are recognised by the AICTE till 2013 and more than 10,000 students every year are its scholarships beneficiary.
Pragati and Saksham Scholarships are available for a degree as well as diploma students.
Under the PG scholarship schemes of the AICTE, the Tuition fee is directly transferred to the institute account, and the hostel and the mess charges will be disbursed directly to the accounts of the candidate in the Direct Bank Transfer (DBT) Scheme of AICTE.
About AICTE
AICTE, the Full form is All India Council for Technical Education and it was established in November 1945 as a statutory body under the Act of Parliament 52, in 1987. AICTE is a nationwide council of India responsible for the organisation, planning and coordination of development of the technical education in India under the Department of Higher Education, Ministry of Human Resource and Development (MHRD).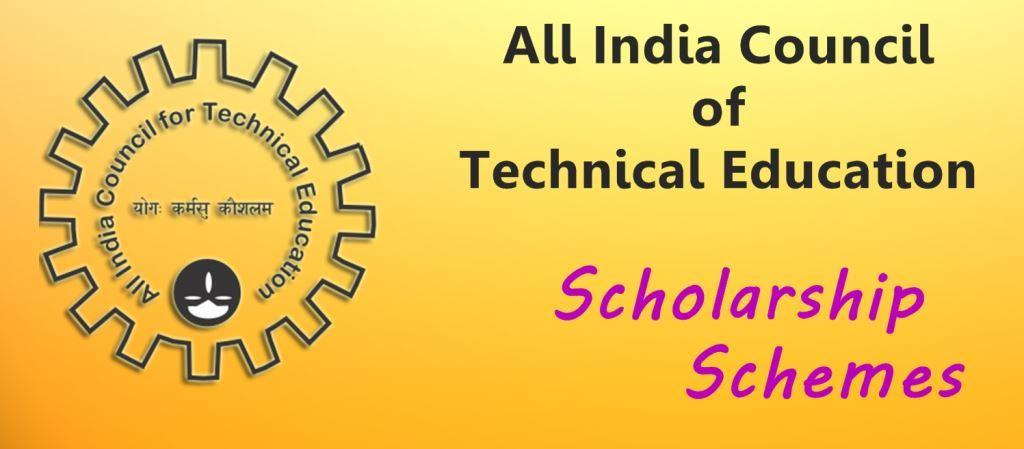 AICTE Pragati Saksham Scholarship Renewal
Latest News: Scholarships worth 75 Crore are disbursed to the accounts of the Jammu and Kashmir Candidates under AICTE JK Scholarships
| | |
| --- | --- |
| Total Scholarship applications received | Total Scholarships awarded to Jammu Kashmir Candidates |
| +5000 | 3584 |
AICTE Scholarship Scheme for JK students
Jammu and Kashmir students are eligible for this scholarship scheme that is covered under the Prime Minister Special Scholarship Scheme (PMSS) where all the undergraduate applicants from the state of Jammu and Kashmir are eligible to apply, whose gross annual income of the family is lower than 6 Lacs per annum. AICTE will be covering the expenses of the shortlisted candidates such as Tuition fee, Hostel and diet, where the tuition fee of the candidate will be directly disbursed to the institute account whereas the hostel and food allowances of Rs 1 lakh is disbursed to the account of student in 2 instalments through DBT(Direct Bank Transfer).
More than 5000 students are benefited every year from Jammu and Kashmir under PMSS (Prime Minister Special Scholarship Schemes). Details of the scholarship are as follows:
Gender: Any
Domicile: Resident of Jammu and Kashmir
Eligibility: Must have passed class11 & 12 from Jammu and Kashmir.
Age/Class: Undergraduate in Medical, Engineering and General degree courses
Family income: Lower than Rs 6 Lacs
Expenses Covered: Tuition Fee, Hostel Fee, and Mess Charges
Maximum Grant: Rs 3 Lacs Per annum
Graduation

Number of Scholarship

General Courses

4500

Engineering Degree

250

Medical/BDS

250

Jammu and Kashmir Scholarship Amount

General degree Courses

Rs 30,000 Per Annum

Engineering Courses

Rs 1,25,000 Per Annum

Medical Courses (MBBS/BDS)

Rs 3,00,000 Per Annum
AICTE Scholarship Scheme for Girls - Pragati Scholarships
Pragati Scholarship for girls by AICTE is a special scholarship for girls only; a single girl from a family is eligible for the scholarship. For the encouragement and participation of the girls in the technical undergraduate courses/Diploma every year 4000 scholarships worth 20 crores are disbursed to the girls in Undergraduate technical courses across the AICTE-approved institutions in India.
Gender: Female
Domicile: Any State in India
Age/Class: 1st year of Graduation
Family Income: Less than 6 Lacs
Expenses covered: Tuition Fee Rs 30,000 and Rs 2000 as a contingency allowance for 2 months.
Maximum Grant: Rs 50,000
| | |
| --- | --- |
| Reservation | Percentage |
| Scheduled Caste | 15% |
| Scheduled Tribe | 7.5% |
| OBC | 27% |
AICTE Saksham Scholarship Scheme for Differently Abled

Saksham Scholarship scheme is for the differently-abled students of India with a minimum 40% disability who are enrolled in the first year of their graduate program in the technical stream from AICTE-approved institutions are eligible to apply. Every year 1000 students are benefited under the Saksham scheme with Rs 50,000 granted to the shortlisted candidates to aid their higher education. 50 per cent of the total scholarships are reserved for the degree courses and the remaining 50% are reserved for the candidates in diploma courses.
Gender: Any
Domicile: Any State in India
Minimum disability: 40%
Age/Class: 1st year of Graduation
Family Income: Less than 6 Lacs
Expenses covered: Tuition Fee Rs 30,000 and Rs 2000 as contingency allowance for 2 months.
Maximum Grant: Rs 50,000
| | |
| --- | --- |
| Reservation | Percentage |
| Scheduled Caste | 15% |
| Scheduled Tribe | 7.5% |
| OBC | 27% |
AICTE Scholarship Scheme for Post Graduate – GATE Scholarship
AICTE has launched a post-graduation scholarship for the students enrolled in the full-time post-graduation courses i.e. Master of Engineering, Master of Technology, Master of Architecture and Master of Pharmacy courses in AICTE approved Institutions and AICTE approved University Departments. Only those applicants are eligible for the scholarship those who have qualified for their GATE/GPAT Examination. Scholarships will be directly disbursed to the bank accounts of the candidates under the DBT scheme also known as Direct Bank Transfer for the two years of their post-graduation or submission of the thesis whichever is earlier.
Applicants have to submit their application with the required attachments for AICTE Post Graduate GATE/GPAT/DBT scholarship online on the official website of the AICTE before the due date and the shortlisted applicants will be further informed of their submitted contact details.
Financial Aid Granted under AICTE PG Scholarship

For M.E./ M.Tech / MS / M.Des
| | |
| --- | --- |
| Qualifying Exam | Per month allowance |
| GATE | Rs 12,400 |
| GPAT | Rs 12,400 |

The stipend of research fellows and associates is exempted from the payment of income tax under Section 10(16) of the Income Tax Act, 1961.
In case of any query related to the AICTE Scholarship, the students can write in the comments section below.