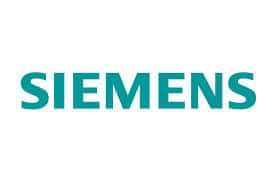 Siemens Scholarship 2019-20: Applications Open
About Siemens Scholarship
Siemens Scholarship 2019-20 applications are open now. Engineering Students can apply online for Siemens Scholarship 2019. The link to download the Siemens scholarship application form is given here. Siemens Scholarship Online Application form last date is 31 August 2019. This is the sixth edition of the Siemens Scholarship program. The scholarship is given for the entire four years duration of the study. While filling up the scholarship application form the students have to fill the JEE main or State entrance exam marks.
Siemens Scholarship for engineering students has been introduced by Siemens India in association with Smile Foundation and Growth Centre (I) Pvt. Ltd.Siemens Scholarship aims to encourage and promote engineering education amongst meritorious students from less privileged families, who share the vision and values to become future engineers.
The scholarships are aimed at supporting deserving engineering students to pursue their education and launch a sustainable career in engineering, R&D or manufacturing
The selected candidates will be supported with a Siemens scholarship program throughout the four years of graduation.
Siemens Scholarship 2019-20 Dates
Students who want to apply for the Siemens Scholarship 2019-20 can check the important dates below. Siemens Scholarship Applications are available online. The last date to fill the Online Application form is 31 August 2019.
Siemens Scholarship Events
Dates
Siemens Scholarship 2019 Application

Open

August 2019
Siemens Scholarship 2019 Online Application Last Date
31 August 2019
Siemens Scholarship for Engineering Students
Less privileged meritorious first-year engineering students for the following branches are eligible for the scholarship. 50% scholarship reserved for girls engineering students.
The students have to enter the marks obtained in the engineering entrance exam while filling the application form except for Tamil Nadu and Puducherry, they can enter class 12 marks
Engineering branches for scholarship
Electrical
Electronics / Instrumentation
Electronics & Telecommunications
Mechanical / Production
Computer Science / Information Technology
Subscribe for Regular Updates of Siemens Scholarship
Siemens Scholarship Eligibility Criteria
Gender
Both
Region
All India
Class/ Age
1st year engineering students

Candidate must be 1st-year students of Government Engineering Colleges from India pursuing Engineering in

Mechanical
Electrical
Electronics / Instrumentation
Electronics & Telecommunication
Computers/Information Technology

Annual Family Income Eligibility: The annual Family Income should not exceed Rs. 2 lakhs from all sources.
Minimum Marks

Class 10: Candidate should have secured Minimum 60% aggregate marks in Class 10
Class 12: Candidate should have secured Minimum 50% aggregate marks and 60% aggregate marks in PCM in Class 12
JEE Main / State CET

The students can avail Siemens scholarship even if they are holding any other scholarship.
Age: Up to 20 years
Siemens Scholarship Reward
Total Siemens Scholarships: 435 students from 49 government engineering colleges across 22 states in India are supported by Siemens Scholarship.
Annual Scholarship comprising
Tuition Fees reimbursement

If in case the student is availing the benefits of any other scholarship the balance tuition fee if any would be paid

Living Allowance: Candidates will be paid money for the expenses incurred for books, stationery hostel, additional classes, etc.
Siemens Scholarship Renewal
Siemens scholarship is given for the entire four years of the engineering studies
The scholarship will be renewed only if the candidates clear all subjects in one go and scores 1st Class
Holistic development program: The scholars will also undergo Holistic development through training and mentoring at Siemens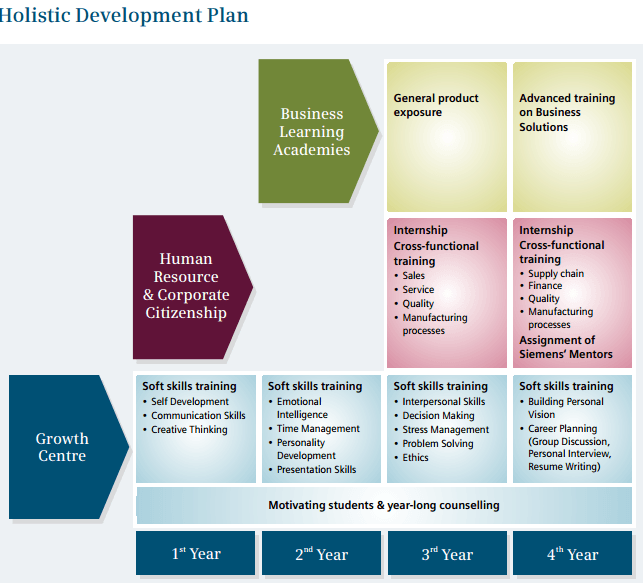 Siemens Scholarship Application form and Process
Siemens Scholarship Application Form 2019 is available online. Candidates can fill the Application Form of Siemens Scholarship by following the link given below. There is no offline application form for availing the Siemens Scholarship 2019.
Students from Tamil Nadu and Puducherry can enter Class 12 marks (HSC) as these state and UT does not conduct any entrance exam.
No document has to be uploaded while filling up the application form.
Click here for Siemens Scholarship Online Application 2019-20
Siemens Scholarship Application form
Siemens Scholarship Result
Candidates will be selected on the basis of the scholarship application received and fulfilling the eligibility criteria as mentioned above.
The decision of Siemens is final in all respects and shall be binding on all the applicants and no correspondence whatsoever will be entertained in this regard.
Siemens received a total of 1142 applications from 21 states of India in the second batch of the program
A complete list of Important scholarship for engineering students in India
Siemens Scholarship Contact Details
Bijesh Kamath
Phone: +91 22 3967 7537, 3967 7000
E-mail: bijesh.kamath@siemens.com
Email: siemensscholarship@smilefoundation.org