Times of India conducted a two day workshop at Dr. M. S. Subbulakshmi Auditorium in Sion, Mumbai for parents and students on how to handle stress and time management before and during board exams which received an enormous response.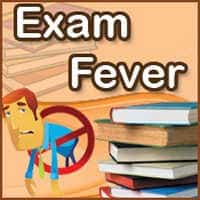 Image Credits: Freedigitalphotos.net
Day one saw 350 participants the Mission Admission counselling session on exam preparation. Two guest speakers - clinical psychologist Seema Hingorrany and psychiatrist Dr. Harish Shetty gave tips on time and stress management and answered queries from parents.
Hingorrany the clinical psychologist spoke on how parents should avoid projecting their own insecurities on their children. "Parents want to fulfill their shortcomings through their children. People carry the belief that if they do not get good marks, they will not succeed, which needs to be changed," she said. "Most importantly, parents and students need to accept failures." She also spoke about the right diet during exams and the need to sleep well before and during exams.
Shetty offered equations that he said should be followed during exam time, like
concentration/fear=memory (higher the fear, lesser the memory)
concentration/temperature=memory
memory/fear=performance.
To Avoid Stress During Exam the Children should
Stay away from gadgets
Avoid a scrutiny of question papers after exams
Focus on syllabus that one already knows during exam instead of spending time on something totally new.
Special Advise to Parents
While addressing the parents, he said, "Parents should understand that they have given birth to children, not to mark-sheets. Exams are just practice matches and not matches of life," he said.
On Day two, Swati Salunkhe and other speakers focused on managing exam anxiety and a special section was held on how parents can manage home environment effectively. "It was a really good session. We were told how to stay involved with our children during exams and how to, sometimes, let them be," said Sushma Gangan, a mother. Students too were spotted taking notes at the workshop.
"While exams were the focus, the speakers also offered tips on how to take care of health and how to have fun while studying. The session has left me motivated," said Richa Shah, a student.