Robin Chaurasiya, a 30-years old lady was nominated for the top 10 finalists in the Global teacher Prize founded by Varkey Foundation. There is always a saying that we are the change that we seek and she has proved that by rescuing a considerable number of girls from the red light area of Kamatipura in Mumbai. She didn't just rescue them but made them a better part of the society through education and learning. Her charitable trust "Kranti" is a living example of the change that she has brought in the landscape of India.
Her determination, persistence and revolutionary character have helped her to race past the 8,000 applicants cutting across 148 countries who participated in the Global Teacher Prize competition, the 1$million award felicitating those teachers who have gone that extra mile to justify their profession in an unprecedented way.
Robin Chaurasiya said that she was motivated to move into the teaching profession after being fired from her service in the United States Air force. She says that the treatment meted out to her in the USA, forced her to think beyond the normal. She started projecting herself as the change she wanted to see because of being forced on sexist grounds from the air force.
Her NGO "Kranti" or "Revolution" strives to bring about a change in the lives of the sex workers in Mumbai. Robin Chaurasiya has also formalized a social justice curriculum at Kranti to improve the life of the girl child. She has also fought for the rights of the sex workers and for the very first time have restored their rights to exercise their franchise. The sex workers have been able to vote for the very first time.
Such feats have helped her and today she runs 1,00,000 people workshop program and has taken part in 11 TEDx talks around the world. At her NGO Kranti, the sex workers are taught creative thinking, yoga, meditation, writing, geography and music and are supplemented by evening classes in English, ICT, theatre and health education. At weekends, the girls watch films, visit exhibitions and complete mandatory voluntary work for an NGO of their choice.
Her selfless acts have changed the lives of millions who have been forced into prostitution, pimping and flesh trade. Robin Chaurasiya has emerged as a messiah for those who have the right to be called as the dignified part of human society.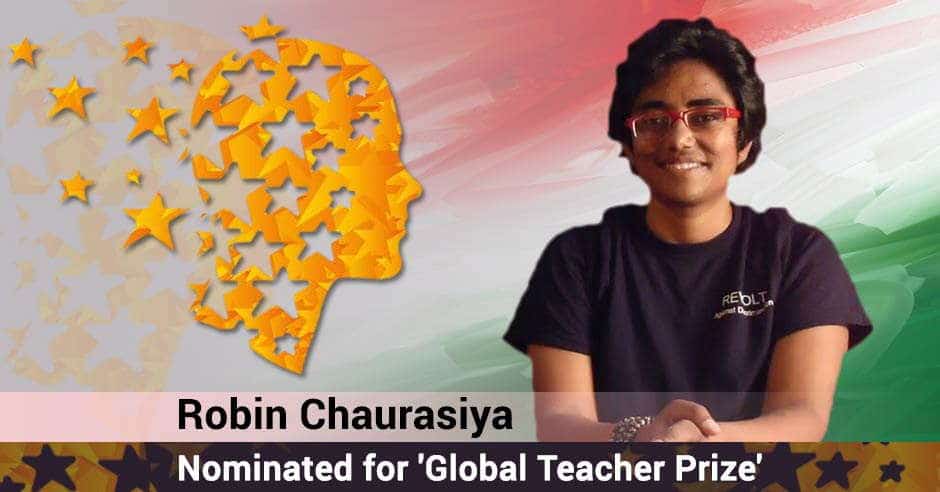 Global Teacher Prize Winner 2016
The winner of the Global Teacher Prize has been announced at the Global Education and Skills Forum that was held in Dubai on March 12 and 13, 2016. Ms Hanan Al Hroub of Palestine was declared as a winner. Sheikh Mohammed bin Rashid, Vice President and Ruler of Dubai, presented Ms Al Hroub with the award.
Top Ten Finalists
Robin Chaurasiya, India
Aqeela Asifi, Pakistan
Ayub Mohamud, Kenya
Colin Hegarty, UK
Hanan Al Hroub, Palestine (Winner)
Joe Fatheree, US
Kazuya Takahashi, Japan
Maarit Rossi, Finland
Michael Soskil, US
Richard Johnson, Australia