MCI cancels the admission of 778 medical students in private colleges in Puducherry. The medical education regulator, Medical Council of India which is also known as MCI has cancelled the admission of 778 MBBS students of private colleges in Puducherry for violating the Supreme Court's guidelines. These MBBS students joined the program last year. The MCI said that all the 7 private medical colleges have not demonstrated any evidence of fairness and transparency in the admission process.
NEET 2017: MCI Banned 67 Medical Colleges for 2017-18 Session
Earlier the lieutenant governor of the union territory Kiran Bedi have got many complaints from the parents alleging fraud and ordered a probe. In the year 2016, total 1200 students have got admission in MBBS programs but 778 students are now found admitted overlooking the top court's directives on the NEET. Cancellation of the admission of these medical students also highlights the difficulties in medical education in India. The national eligibility-cum-entrance test (NEET) replaced all tests conducted by the state governments. Last year, the medical council of India has cancelled the admission of total 519 students in four states for the similar reason.
Corporates can now set up medical colleges in India: MCI
In the year 2016, the Supreme Court of India has ordered all state to designate a counselling authority to prepare a list of selected candidates. Puducherry too has set up centralised admission committee (CENTAC), but the 7 private colleges admitted the candidates directly. A parent, whose daughter was denied admission have alleged that 778 under all India quota and 8 in state quota was admitted fraudulently.
A senior lawyer said that these colleges were misusing the legal system as per the Supreme Court's guidelines and was allowing the students to continue study. Parents of the students whose admission is now cancelled are saying that we have paid lakhs of rupees for fee and cancellation of admission after 1 year is unfair.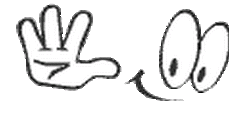 Latest News on Scholarships / Entrance Exams in India
In case of any query regarding the Medical Admission in India, you can write to us in the comment section below.