It is now mandatory to have Yoga or game of choice for engineering students from the next academic session 2018-19 according to the new syllabus approved by AICTE. According to this three-week induction program, students will follow a daily routine of physical activity in which there will only be games and sports. Yoga will also be included in this physical activity session and students have to pick a game of their choice. All India Council for Technical Education (AICTE) issued a notification for the 3000 governed institutes that there will be a compulsory induction program for all the first year students from the next academic session. All this will be done under this induction programme. The programme was discussed and approved in March earlier this year by AICTE.
Get JEE Main 2018 Latest News Here
The Aim of the Induction Programme by AICTE

The main aim of this event under the three-week induction programme is to make the students familiar with the new environment around them. A senior HRD official said that no classes will be held during this period. This mandatory programme will be used for multitasking by providing the students English classes to improve their command over the English language.
According to this notification, each student will have to choose one art-related skill may be visual or performing, for that discussion will be held to impart the universal values that a student should have. Under the programme of universal values, the efforts will be made to build a relationship between students and teachers which would be unbreakable even after the completion of their four-year degree programme.
Virat Kohli Announces Sports Scholarship of Rs. 2 Crores
A note released by AICTE states that in today's generation there is a mad rush for engineering. The students are running to get an engineering degree without knowing their field of interest. This is the reason for engineering students disinterest towards studies. There is also one more reason for decreasing their interest that the students get their choice of college, but not able to get the branch of their interest, and peer pressure also plays a role in it. While pursuing their UG degree far away from home, it will be the students' first encounter with the outer world and that too without parental supervision. And it is also added in the note that in spite of all this if the students will also get that hectic daily routine then the situation will be worse. So, this new programme will play a good role for the betterment of these situations.
Morarji Desai National Institute of Yoga Scholarship & Fellowship for D.Y.Sc
"It is a good move as students who join the institute after a rigorous training in terms of the coaching they undergo and then rather than getting any breathing space they are plunged deep into academics. They need to unwind and forge new relations with fellow students and familiarize themselves with the new environment," said an IIT director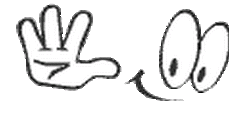 Latest News on Scholarships / Entrance Exams in India
For any queries related to this news, you can write to us in the comments section below.