The NDA led central government seems to be keen on stamping its mark on the National Educational Policy of the country by making amends to what some would consider a redundant national educational policy that is existent today.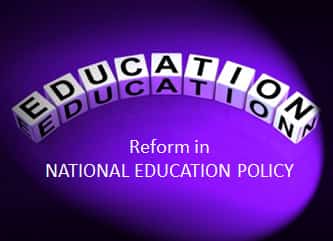 The current national educational policy was formulated in the year 1986 and was later re-organized and fortified in 1992 by the then NDA led government. The new educational policy that is proposed to cover certain shortcomings of the current one is rumored to mainly deal with the curriculum issue. Mrs. Irani assured that this issue will include the views and opinions of the stakeholders- the states, parents, students and teachers and educationalists and that steps are being taken to organize consultations. According to her the new policies will prepare India to take on new challenges.
In a move to make public schools competitive, HRD Ministry is also planning to launch a mobile app called 'Shala Darpan' by next year so that the parents of the wards studying in these schools can keep a track of the progress of their wards in terms of attendance, assignments, performance and mark sheets. Ministry has also announced a program know as Ishaan Vikaas to support students from North Eastern states to get good academic exposure and help them to become reserachers & Scientists. Read more about Ishaan Vikaas
A venture to make all educational campuses in India WIFI enabled is also said to be on the cards.