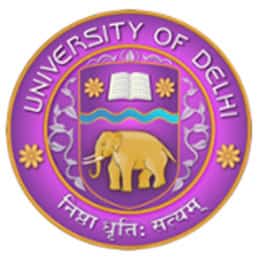 Deshbandhu College Admission & Cut Off 2018 - Fourth Cut Off Released!
About Deshbandhu College
Deshbandhu College Admission is done on the basis of Class 12 marks through Delhi University's centralized admission process. Deshbandhu College is the oldest and the largest co-educational college of the University of Delhi. Located in South Delhi, the college offers various courses in Arts, Commerce, and the Science stream. Deshbandhu College is a co-educational institute. Earlier, Deshbandhu College has released its first, second and third cut off for the academic year 2018-19. Now, the fourth cut off from Deshbandhu College has been released on 5 July 2018. The candidates can check the cut off here and approach the college to seek admission and for document verification. The Cut Off indicates the minimum marks required to get admission in the college. This page gives the information about Desbandhu College admission and cut off.
Register Here for Free SMS Alert on DU Admission
(The students will receive SMS updates regarding any of the updates in DU Admission)
Latest Update - Deshbandhu College has released the fourth cut off on 5 July 2018.
Deshbandhu College Cut Offs 2018 Schedule
Events

Dates

DU First Cut Off List - Released!

19 June 2018

DU Second Cut Off List - Released!

25 June 2018

DU Third Cut Off List - Released!

30 June 2018

DU Fourth Cut Off List- Released!

5 July 2018

DU Fifth Cut Off
List

12 July 2018
Courses offered in Deshbandhu College

The college offers 20 undergraduate and eight post-graduate courses.
Undergraduate courses:
BA Program
BA Hons in Economics, English, Hindi, History, Political Science and Sanskrit.
BSc in Applied Physical Sciences (Comp. Sc), Applied Physical Science (Industrial Chemistry), Life Sciences, Physical Sciences, Botany, Chemistry, Mathematics, Physics, Biochemistry and Zoology
B.Com/B.Com Hons
Post-graduate courses:
M.Com.
M.A. Hindi, English, Economics, Mathematics, Political Science and Sanskrit
M.Sc. Mathematics
Deshbandhu College Seat Distribution


Name of Programme

Category-wise distribution of Seats

Annual fee (category-wise) (in INR)

Direct

Totalseat

UR

SC

ST

OBC

Min-ority

UR/ OBC/

Minor- ity

SC

ST

PwD

B.A. Programme

185

93

28

14

50

NA

6616

6236

6236

45

B.A. (Hons.) Economics

62

31

9

5

17

NA

6616

6236

6236

45

B.A. (Hons.) English

62

31

9

5

17

NA

6616

6236

6236

45

B.A. (Hons.) Hindi

62

31

9

5

17

NA

6616

6236

6236

45

B.A. (Hons.) History

93

47

14

7

25

NA

6616

6236

6236

45

B.A. (Hons.) Political Science

123

63

18

9

33

NA

6616

6236

6236

45

B.A. (Hons.) Sanskrit

62

31

9

5

17

NA

6616

6236

6236

45

B.Com. (Hons.)

62

31

9

5

17

NA

8616

8236

8236

45

B.Sc. Life Sciences

62

31

9

5

17

NA

7670

7290

7290

45

B.Sc. Physical Sciences

123

63

18

9

33

NA

7670

7290

7290

45

B.Sc. (Hons.) Biochemistry

31

16

5

2

8

NA

9670

9290

9290

45

B.Sc. (Hons.) Botany

62

31

9

5

17

NA

9670

9290

9290

45

B.Sc. (Hons.) Chemistry

31

16

5

2

8

NA

9670

9290

9290

45

B.Sc. (Hons.) Mathematics

93

47

14

7

25

NA

9670

9290

9290

45

B.Sc. (Hons.) Physics

62

31

9

5

17

NA

9670

9290

9290

45

B.Sc. (Hons.) Zoology

62

31

9

5

17

NA

9670

9290

9290

45

B.Sc. Physical Sciences with Computer Science

62

31

9

5

17

NA

9670

9290

9290

45

B.Sc. Applied Physical Sciences with Industrial Chemistry

62

31

9

5

17

NA

7670

7290

7290

45
Quick Links
Subscribe for Regular Updates of Deshbandhu College
Deshbandhu College Fees
The annual fees for different programmes offered at Dehsbandhu College are given below. The candidates are suggested to go through the Deshbandhu College Fees
Name of Programme

Annual fee (category-wise) (in INR)

UR/ OBC/

Minority

SC

ST

PwD

B.A. Programme

6616

6236

6236

45

B.A. (Hons.) Economics

6616

6236

6236

45

B.A. (Hons.) English

6616

6236

6236

45

B.A. (Hons.) Hindi

6616

6236

6236

45

B.A. (Hons.) History

6616

6236

6236

45

B.A. (Hons.) Political Science

6616

6236

6236

45

B.A. (Hons.) Sanskrit

6616

6236

6236

45

B.Com. (Hons.)

8616

8236

8236

45

B.Sc. Life Sciences

7670

7290

7290

45

B.Sc. Physical Sciences

7670

7290

7290

45

B.Sc. (Hons.) Biochemistry

9670

9290

9290

45

B.Sc. (Hons.) Botany

9670

9290

9290

45

B.Sc. (Hons.) Chemistry

9670

9290

9290

45

B.Sc. (Hons.) Mathematics

9670

9290

9290

45

B.Sc. (Hons.) Physics

9670

9290

9290

45

B.Sc. (Hons.) Zoology

9670

9290

9290

45

B.Sc. Physical Sciences
with Computer Science

9670

9290

9290

45

B.Sc. Applied Physical Sciences
with Industrial Chemistry

7670

7290

7290

45
Deshbandhu College Important details
Deshbandhu College
First Cut Off 2018

- Check Here
Deshbandhu College
Second Cut Off

2018
Deshbandhu College
Third Cut Off

2018

Deshbandhu College
Fourth Cut Off

2018

Deshbandhu College First Cut Off List 2016


DU Cut-Off 2018 - Get details Here
Deshbandhu College Second Cut Off List 2016


Deshbandhu College Third Cut Off List 2016


Deshbandhu College Fourth Cut Off 2016



Deshbandhu College Fifth Cut Off 2016
Deshbandhu College Cut Off List 2015


Deshbandhu College Address
Deshbandhu College,
Kalkaji,
New Delhi-110019
Deshbandhu College Contact
Email: dbcollege.du@gmail.com
Phone: 26439565
Fax: 26449396
More about Deshbandhu College