An integrated study program consists of a curriculum that is mutually designed by two or more higher education institutions and is synchronised by a definite set of rules. Students who choose the program carry out defined periods of learning in terms of duration and content. At the end of this curriculum and after relevant examinations, students are given a single qualification jointly signed by the academic authorities of both institutions and disciplines.In an integrated course, the curriculum of two courses is combined.
With Integrated Course you have an option of saving some amount of academic period!
Usually, in this kind of courses, you can save some amount of academic period. For example, B.Tech trailed by M.Tech takes six years. But if it is an integrated course, you finish it in five years. Now, integrated courses are being presented in almost all the disciplines from engineering to humanities, ranging from multi-disciplinary to super-specialization and duration of course.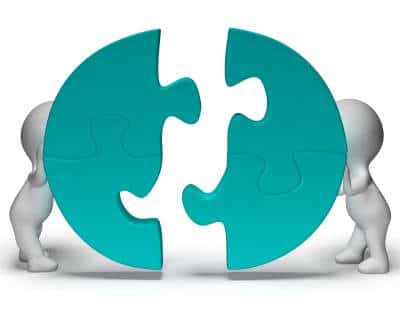 Why is there a need for Integrated Courses?


The reason for moving from the original curriculum towards an integrated course design is due to the changing relationship between the classroom and the multifaceted world of today. The following are reasons for embracing this trend of the curriculum.
Globalisation has brought the rapid expansion of knowledge.
It increases multi-disciplinary perspectives.
Enhances relationship between in class content and out class realities.
Encourages student's engagement through experimental and active learning
To make higher education more industry-centric, some universities across India have begun offering flexible integrated courses.
Some of the country's leading institutions have pioneered in offering integrated programmes, thus setting a fashion for others to follow.
Integrated courses offer broad inter-disciplinary training with well-designed curriculum over an adequate duration of time so as to give students sufficient time for preparation in their selected field. Students have the advantage of achieving a master's degree at the end of the program.
More about the Integrated Courses


Recently Blekinge Institute of Technology (BIT), Sweden signed a Memorandum of Understanding with JNTU-Hyderabad and JNTU- Kakinada to offer five-year integrated courses in subjects like Software Engineering, Computer Science Engineering, Radio Communication, Signal Processing and Telecommunication Systems.
Students must have the option of selecting different courses or integrated courses as it will not only facilitate them in increasing knowledge but would prepare them as a better citizen for the future of the country and also open up more doors of employment facilities for them.
The integrated courses are considered as the future of education, but it should not be overstrained with a lot of things to make students come up with flying colours. Andhra University, Visakhapatnam also offers five years integrated Dual Degree B.Tech + MBA programmes.
How the Integrated Program in IIM Indore is?


IIM Indore IPM, the first of its kind Integrated MBA programme in India launched by IIM Indore. The IIM IPM applications for the course will begin on 16 March 2017. This course is a flagship course of IIM Indore. It is a unique and creative programme to meet the aspirations of young students. The Indian students will be selected on the basis of IPM Aptitude Test and International Students will be admitted based on the SAT Score.
The program started in the year 2011 and this year the Second batch will pass out from the college. IIM Indore 5 year integrated course 2017 consists of 15 terms spread over a period of 5 years with each year having three terms of 3 months each. IIM Indore IPM students do a social internship and a business internship between years 4 & 5 to inculcate in them leadership qualities and managerial skills.
Benefits of Integrated courses


Students look at the integrated program as advantageous for them, but at the same time, these programs require four to six years of dedication in the same subject without an option for change. But these courses offer much more than this. Here are some major benefits that this curriculum offers:
The experts analyse that going for integrated programs has a good pact of benefits regarding career and developing in-depth information on a particular subject.
These courses are unlike the conventional one's as the content of these courses is compact and application based.
It saves a year of the student. Instead of spending 4+2 years (the conventional way), a student can complete his post graduation and earn a master's degree in just five years.
Students do not have to search for another instate or place to complete their master's degree as they can get the degree in the same institute.
Even the faculty has an advantage of keeping track of students over five years so they can have a close engagement with the students and see considerable progress during this period.
It also aids the student to make their career choice early, and an early beginning in career goes a long way. Greater earning potential from the start too helps a student in monetary benefits.
In India, institutes have started with some integrated courses. Jawaharlal Nehru Technological University, Hyderabad offers five-year Integrated Dual degree programmes, B.Tech + M.Tech and B.Tech + MBA.
The eligibility criteria to pursue such programme is +2 with Mathematics, Physics and Chemistry. For details, log on to www.jntu.ac.in
Integrated MBA programme to be shut down as per AICTE


According to the circular issued by the AICTE, the central government has decided to close down five-years integrated or dual degree master of business administration offered by many universities and an independent management school in India. Earlier, the government had closed down the four-year undergraduate degree courses in the academic year 2014-15. The reason behind the shutting down such courses is that these courses do not come under the UGC approved programmed. The University Grant Commission is the top higher education regulator of the country.
The AICTE in circular has directed institutions not to enrol for the five-year integrated MBA programme from the academic year 2016-17. However, the students who have currently enrolled in such courses will be allowed to exit the course after the end of three years. The course had an exit option at the end of three years with a degree of Bachelor of management and after four years with the Bachelor of Applied management. On completion of five years, students were given master's degree in applied management.
Nonetheless, the five-year integrated course will not be shut down in the Indian Institute of Management (IIM) Indore as the IIM also offers the five-year Integrated MBA programme, but IIMs don't come under the ambit of AICTE.
List of Integrated Courses in India


This list of some of the Integrated courses offered in India is given in the table below. The candidates are advised to go through the below table and read them in detail about all the integrated courses by following the link provided for each programme.
Course

Description

Exam
Integrated MSc

Integrated M. Sc in biology, physics, chemistry and mathematics from NISER Bhubaneswar.

NEST
Integrated MBA
IIM Indore Five year integrated program in management.
IIM Indore IPM
Integrated MA

TISS Five Year Integrated Programme for B.A. in social science

TISS BAT
Integrated MA

Integrated M.A. in development studies and M.A. in English studies from IIT Madras

HSEE
Various Integrated Courses
Integrated Programs by Central Universities in India
Check Courses
CUCET
BA LLB
Lloyd Institute 5 year integrated program in B.A.LL.B
Llyod Entrance
In case of any queries related to Integrated Courses, you can write to us in the comment section below.