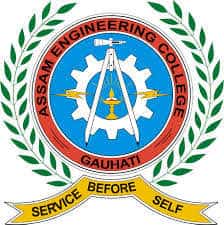 Assam MBBS/ BDS Admission 2017
About Assam MBBS/BDS
Assam MBBS and BDS Admission would be based on NEET Score and the seat allotment would be done by a common counselling conducted by Dibrugarh University. NEET has become mandatory and it is a common exam for admission into government and private medical colleges in India as per the new notification released by MCI. On this page, the information regarding the Assam MBBS and BDS Admission is provided in detail. The NEET test invites application for two medical courses that are:
Latest Update: The Assam MBBS/ BDS rank wise counselling schedule is released. The candidates can check the rank wise counselling schedule given towards the end of the page.

Assam MBBS/ BDS Counselling Schedule 2017
Events

Dates

First Round of Counselling

17 July to 23 July 2017

Last Date of Joining Allotted College & Course
(1st Round)

By 31 July 2017

Second Round of Counselling

8 August to 19 August 2017

Last Date of Joining Allotted College & Course
(2nd Round)

By 25 August 2017

Mop up Round by State

26 to 28 August 2017

Commencement of Academic Session

1 September 2017

Assam MBBS/BDS Seats
Total number of seats in the MBBS - 626 (State Quota Seat - 503)
Total number of seats in the BDS - 40 (State Quota Seat - 16)
Reservation of Seats in Assam for admission to Medical Colleges
Subscribe for Regular Updates of Assam MBBS/BDS
Assam MBBS/BDS Eligibility criteria
Nationality: Candidate must be an Indian Citizen and a permanent resident of Assam.
This will not be applicable to son/daughter of employees of Government of Assam. But they have to fulfil following criteria:
He/she must have completed minimum 4-year schooling at HSLC or HSSLC combined from the recognised schools within the state of Assam.
Parents of the candidate have completed a minimum of 4 years of schooling from Assam.
Age: Candidate must not be above 24 years or below 17 years of age on the 31st December of the year in which the candidate seeks admission.

For SC/ST Candidates: The upper age limit mentioned above is relaxed by 3 year
Academic Qualification: Candidates who have passed HSLC and HSSLC or equivalent from Assam shall attach their mark sheets with the counselling form. certificate of schooling is not required in this case.
Minimum Qualifying Marks: Candidate should have passed Higher Secondary Examination of the Assam Higher Secondary Education Council with a minimum aggregate of 60% (50% in the case of Schedule castes and Schedule Tribes) in Physics, Chemistry and Biology in the same sitting.
Assam MBBS/BDS Application form and Admit Card
Candidates are required to fill the Common

Application Form

for admission in all the Undergraduate engineering courses available Online. The entire process of making an

application

for admission in various courses during the academic session 2017-18 has to be made online.
Application Fee Medical: Rs.1240
However, if the candidates want to get admission in MBBS/ BDS course need to provide the NEET scores. The candidates can get the details to fill the NEET application form by following the link below.
Assam MBBS/BDS Result and Counselling
Assam State Merit List of NEET UG has been released. The name of the candidates is given mentioning the state rank. The candidates can check their result in the Assam State Merit List of NEET UG attached below.

Assam MBBS and BDS Seat allotment will start after NEET Result is published. The counselling will be conducted byDibrugarh University.
Candidates belonging to Scheduled Castes/Scheduled Tribes or any other categories will be selected against the quota reserved for them according to merit.
During counselling, the candidates have to bring filled in counselling form.
Candidates nominated against 15% All India Quota seats/Central pool/ N.E. States quota and Candidate nominated by Govt. of Bhutan will be admitted through NEET Counselling.
Assam MBBS and BDS Rank wise Counselling Schedule 2017

NEW




Rank Holders

Date of Counselling

Position Holders in HSSLC / PwD (PH) Quota/
Rank 1 to 130

17 July 2017

Rank from 131 to 270

18 July 2017

Rank from 271 to 425

19 July 2017

Rank from 426 to 1200 (OBC/ MOBC)

20 July 2017

Rank from 426 to 2500 ST (P)

21 July 2017

Rank from 426 to 4500 ST (H)

21 July 2017

Rank from 426 to 1250

22 July 2017

Rank from 426 to 1150

Rank from 426 to 500

Rank from 426 to 800

Rank from 426 to 4500

23 July 2017
Assam MBBS/BDS Exam pattern
Assam MBBS/BDS Contact
Dibrugarh University, National Highway,
Behia Chetia Gaon,
Assam 786004
Phone: 9769199421
More about Assam MBBS/BDS