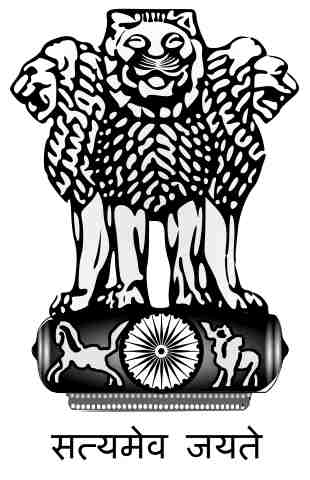 NDA 2016 - National Defence Academy
Last Date to Apply
January 29, 2016 till 11:59 PM
About NDA 2016
NDA 2016 notification is released by UPSC for NDA's 138th course and 100th Indian Naval Academy course and students can get all details pertaining to the eligibility, the number of vacancies, application process, exam pattern, syllabus, selection process for NDA 2016. NDA Exam is held twice in a year and selection is based on the written test followed by Interview.
The candidates joining Indian Naval Academy would undergo 4 years B. Tech Course and would be given an opportunity to join Executive and Technical Branches of the Navy subject to availability of vacancies.
NDA Exam (Written) is of 900 marks and Interview is also of 900 marks thus there is equal weightage for both the written test and the NDA Interview.
NDA Exam is undertaken by students of Class 12 or who have completed Class 12 or equivalent. The Students who are selected as an NDA cadet are awarded BA/ BTech Degree based on some specific criteria.
NDA Exam Date: April 17, 2016
Latest Update: NDA 2 Result 2016 has been declared for the exam that was conducted on September 18, 2016. Click on the link below to check the NDA 2 Result 2016.
NDA 2016


NDA Exam is conducted twice a year in all major cities throughout India. NDA 1 Exam on April 17, 2016, and NDA 2 Exam on September 18, 2016
NDA Application Form 2016 is invited for the examination which is conducted by Union Public Service Commission for admission to Army, Navy and Air Force Wings of the NDA for 138th course and for the 100th Indian Naval Academy Cours
NDA Online Application Form 2016 was available online for those who wish to apply for the 137th course of NDA and 99th course of Indian Naval Academy
The candidates who will join Indian Naval Academy would undergo 4 years B.Tech Course and would be given an opportunity to join Executive and Technical Branches of the Indian Navy.
Degree: Cadets are awarded a Baccalaureate degree (a Bachelor of Arts or a Bachelor of Science or a "Bachelor of Technology" ) after 3/4years of study.
NDA 2016 Important Dates


Quick Links


NDA 2016 Number of Seats


Army
208
Navy
42
Air Force
70

Total Seats

Naval Academy (10+2 Cadet Entry Scheme)

Grand Total

320

55

375
Admission to the above courses will be made on the basis of the results of the Written Examination which will further be followed by Intelligence and Personality Test by the Services Selection Board.
About National Defence Academy & NDA Exam
The National Defence Academy (NDA) is the Joint Services academy of the Indian Armed Forces. NDA is the first tri-service academy in the world and is rated amongst the best in the world.
Here the cadets of three services, the Army, the Navy and the Air Force train together before they go on to pre-commissioning training in their respective service academies after completing theprogramme.

Army cadets go to IMA at Dehradun
Air Force cadets to AFA at Dundigal, Hyderabad
Naval cadets to INA, Ezhimala, Kerala

National Defence Academy & Naval Academy Examination is conducted by Union Public Service Commission (UPSC), New Delhi. NDA exam is also used for the selection of candidates into Indian Air Force.
Practice Papers & Previous Year Solved Papers for NDA & NA
1) Pathfinder for NDA & NA Entrance Examination 1st Edition

2) Chapterwise-Sectionwise Previous Year's Question of Mathematics, English, General Ability NDA/NA with Explanatory Solutions
Subscribe for Regular Updates of NDA 2016
NDA 2016 Eligibility criteria
Candidates are required to fulfil the following eligibility criteria to appear in NDA 2016
Nationality: The candidate should either be a

Citizen of India
Subject of Bhutan
Subject of Nepal
A Tibetan Refugee who came to India before January 1, 1962, with an intention of settling in India.
A person of Indian origin who has migrated from Pakistan, Burma, Sri Lanka, & East African countries of Tanzania, Zambia, Malawi, Zaire & Ethiopia or Vietnam with an intention of settling in India.
Kindly Note: Candidates belonging to 2, 3, 4 and 5 category are required to submit a certificate of eligibility issued by the Government of India. Certificate of eligibility is not mandatory to be submitted in case of candidates who are Gorkha subjects of Nepal.
Age Limits, sex and Marital Status: Only unmarried male candidates born not before January 2, 1998, and not later than January1, 2001 are eligible to appear in NDA 2016 Written Exam.
Candidates must make sure that they do not marry till the training tenure completes.
Date of Birth
Only the date of Birth as recorded in the Higher Secondary Examination Certificate or any other Equivalent Certificate will be accepted by the commission and no subsequent request for its change will be entertained.
Once the date of Birth has been entered by the candidates no changes will be allowed subsequently or at any subsequent examination or ground.
Academic Qualification
For Army Wing of National Defence Academy: Candidates should have passed 10+2 pattern of School Education or equivalent conducted by a state Education Board or University.
For Air Force and Naval Wings of National Defence Academy and for the 10+2 Cadet Entry Scheme at the Indian Naval Academy: Candidates should have passed 10+2 pattern of School Education or equivalent with Physics and Mathematics as the main subject by a state Education Board or University.
Candidates appearing in Class 11 are not eligible to take the examination.
Candidates appearing in Class 12 or equivalent under the 10+2 pattern of School Education or equivalent can also apply.

Candidates appeared in Class 12 Board Examination in March 2016 are being given a special concession to appear in the NDA 2016 exam conducted by UPSC. Hence, they are required to submit the proof of passing Class 12 by December 22, 2016.
Physical Standards
Height - Minimum height 157.5 cms (162.5 cms for Air Force)
Height Relaxation
For Individuals belonging to hills of North Eastern Regions of India, Garhwal and Kumaon, the minimum acceptable height is 5cms less.
In a case of candidates from Lakshadweep, the minimum acceptable height can be reduced by 2 cms.
Height relaxation upto 2.5 cm can be allowed in the case where Medical Board certifies that the candidate is likely to grow and come up to the required standard.
As a pilot in the Air Force the acceptable measurements are given below:
| | | |
| --- | --- | --- |
| Category | Minimum | Maximum |
| Leg Length | 99.00 cms | 120.00 cms |
| Thigh Length | --- | 64.00 cms |
| Sitting Height | 81.50 cms | 96.00 cms |
Chest: Chest should be well developed. The full expanded chest should not be less than 81 cms. The minimum range of expansion after full inspiration should be 5 cms.
Visual Standards
For Naval Candidates
For Air Force

Uncorrected without Glasses: 6/6 and 6/9
Corrected with Glass: 6/6 and 6/6
Limits of Myopia: -0.75
Limits of Hypermetropia: +1.5
Binocular Vision: III
Limits of Color Perception: I

Candidates who wear spectacles usually are not eligible for Air Force

Minimum Distant Vision: 6/6 in one eye and 6/9 in other. Correctable to 6/6 only for hypermetropia
Color Vision CP-I Hypermetropia: +2.0 D Sph
Manifest Myopia: Nil
Retinoscopic Myopia: -0.5 in any Meridian Permitted
Astigmatism: +0.75 D Cyl
Maddox Rod Test

At 6 Meters

At 33 meters

Exo- 6 prism D

Eso- 6 prism D

Hyper- 1 prism D

Hypro- 1 prism D

Exo- 16 prism D

Eso- 6 prism D

Hyper- 1 prism D

Hypro- 1 prism D
Not Eligible for NDA 2016 Written Test
Candidates who are debarred by the Ministry of Defence from holding any type of commission in the Defence Services shall not be eligible for admission to the examination and if admitted their candidature may be cancelled.
Those candidates who have failed INSB/PABT earlier are not eligible for Air Force.
NDA 2016 Application form and Admit Card
NDA Application Process
Eligible candidates have to apply online for NDA 2016 on the UPSC Official Website. There is no offline application process for the same.
Payment of NDA 2016 Application Fees
Payment by Cash: The candidates can pay the fees directly by depositing money directly in SBI/State Bank of Bikaner & Jaipur/ State Bank of Hyderabad/ State Bank of Mysore / State Bank of Patiala, State Bank of Travancore.
Online Payment: Payment by Visa/Master Credit/Debit Card
NDA 2016 Fees
NDA 2016 Application Fees
General/OBC Category: Rs.100
SC/ST/Son of JCO/NCO/Other Rank Officers & Studying in Sainik/Military School: No Fee
NDA 2016 Result and Counselling
NDA 2016 Selection process
Stage 1- Written test: The candidates selected on the basis of their NDA 2016 application will have to take the Written Examination.
Stage 2- SSB Interview
If the candidates qualify the Written Examination they are required to appear for the SSB Interview at the SSB Centre specified.
SSB Interviews are expected to be conducted in the month of January 2016 to April 2016.
Those candidates who qualify the SSB Interview but could not produce the Matriculation /10+2/ equivalent certificate in original at the time of SSB Interview should forward duly attested copies to the following address
For Others
Naval academy candidates

Army Headquarters,
AG's Branch RTG (NDA Entry),
West Block-III, Wing-1,
R.K. Puram,
New Delhi-110066

Directorate of Manpower & Recruitment,
OI & R Section, R.No. 204,
'C' Wing, Sena Bhavan,
New Delhi- 110011
Stage 3- Intelligence and Personality Test
The UPSC will prepare the list of candidates who obtain the minimum qualifying marks in the written test. These eligible candidates have to appear for Intelligence and Personality Test.
The candidates for the Army/Navy Wings of the NDA and 10+2 Cadet Entry Scheme of Indian Naval Academy will be assessed on Officer's Potentiality.
For those applying to Air Force, they will be tested for Pilot Aptitude Test and Officer's Potentiality.
TWO STAGE SELECTION PROCEDURE of Stage 3
Two-stage selection procedure based on Psychological Aptitude Test and Intelligence Test to be held at Selection Centres/Air Force Selection Boards/Naval Selection Boards.
Candidates qualifying in the first round will move on to the next round. Remaining will be disqualified.
Candidates qualifying to Stage 2 need to submit the following documents:

Original & photocopy of Class 10 certificates.
Original Class 12 certificate or of an equivalent qualifying examination.

The government will not be liable for any loss or injury to the candidates appearing at the Service Selection Board and the candidates will appear for the exam at their own risk. Parents must submit a written certificate to this effect.
Eligible candidates need to secure minimum qualifying marks in:

Written test fixed by the Commission at their discretion
Officer potentiality test fixed by the SSB at their discretion.

Candidates applying for Air Force, along with SSB selected candidates as per their willingness, eligibility and preference are required to separately clear the PABT test.
Candidates will then be placed in a single combined list on the basis of total marks secured in the written test and SSB tests.
The final selection will be made on a pro-rata basis, i.e. the number of vacancies with respect to the eligibility, medical fitness and merit-cum-preference of candidates.
Candidates qualifying for multiple services, will be selected on the basis of their preference and after final selection, will automatically become ineligible for other services.
Kindly Note - Pilot Aptitude Test can be given only once. This score will considered good for all subsequent interviews with the Air Force Selection Board. Candidates failing to qualify once in the test will not be eligible to apply for Air Force Wing or General Duties (Pilot) or Naval Air Arm any longer.
Candidates who appeared for Pilot Aptitude Test for a previous NDA course will have to submit their application for this exam for the Air Force wing only if they have qualified in the test.
The results will be conveyed to the successful candidates at the Board's own discretion.
Qualifying in the examination does not secure admission into the Academy. The candidate is required to convince the appointing authority that he is eligible in all aspects for admission into the Academy.
NDA 2016 Exam pattern
NDA 2016 Question Paper Pattern
The NDA 2016 written exam will be of five hours duration.
The papers in all the subjects will consist of Objective Type Questions
There will be Negative Marking for wrong answers.
Use of calculators and other electric gadgets is strictly prohibited.
Candidates are required to use only Black Ball pen. Do not use Pencil or Ink pen
Subject

Code

Duration

Maximum Marks

Mathematics

01

2.5 hours

300

General Ability

02

2.5 hours

600

Total Marks for Written Test

900

SSB Interview

900
NDA 2016 Important details
Physical Conditioning
All the desirous candidates are advised to keep themselves in good physical condition, by following the below mentioned points:
Running 2.4 km in 15 minutes
Skipping
Push ups and Sit ups (minimum 20 each)
Chin ups (minimum 8)
Rope Climbing: 3-4 meters
NDA 2016 Exam Centres
State

City

Delhi

Delhi

Chandigarh

Chandigarh

Himachal Pradesh

Shimla

Uttarakhand

Dehradun

Uttar Pradesh

Allahabad
Lucknow
Bareilly

Rajasthan

Jammu & Kashmir

Bihar

Patna

Jharkhand

Ranchi

West Bengal

Kolkata

Odisha

Tripura

Agartala

Sikkim

Gangtok

Assam

Manipur

Imphal

Arunachal Pradesh

Itanagar

Nagaland

Kohima

Meghalaya

Shillong

Mizoram

Aizawl

Madhya Pradesh

Bhopal

Chhattisgarh

Raipur

Gujarat

Ahmedabad

Maharashtra

Goa

Panaji

Karnataka

Tamil Nadu

Telangana

Hyderabad

Kerala

Andhra Pradesh

Andaman & Nicobar Islands

Port Blair
NDA 2016 Address
National Defence Academy (NDA) Khadakwasala Pune: 411023 Maharashtra, India
NDA 2016 Contact
Phone Number: 011-23385271, 011-23381125, 011- 23098543