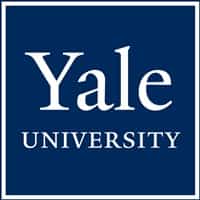 Yale World Fellows Program 2017
About Yale World Fellows Program
Yale World Fellows Program 2017 is offered by Yale University to Mid-career professionals who have a minimu 5 years experience and depict extraordinary achievement and integrity.
Yale Maurice R.Greenberg World Fellows Program is a 4 months program, during which the fellows get stipend, medical insurance and accommodation in addition to & from ticket from their country to USA.
The program is open for Mid-career Professionals who possess at least 5 years of experience and are from outside USA.
The applications for Yale World Fellows Program 2017 will be accepted till December 07, 2016.
About the Yale World Program: During the Program from mid-August to mid-December, Yale World Fellows are fully immersed in the University community by being a part of various Seminars, up-close leadership and Self-directed study conversations.
Yale World Fellows Program 2017
| | |
| --- | --- |
| Events | Date |
| Last Date to apply | December 7, 2016 (11:59 PM) EST |
| Yale World Fellow Program Commencement | Mid-August 2017 |
| Yale World Fellow Program Ends | Mid-December 2017 |
THE SEMINAR


There will be a 15-week global affairs colloquium taught by renowned faculty from across Yale's undergraduate, graduate and Professional schools. Through exposure to both classical philosophical texts, current academic research and practical thought, the program creates a real-world experience unlike any traditional academic program. Fellows are challenged to test their own boundaries, to think differently about their work to date and to consider new and potentially multi-disciplinary directions.
UP-CLOSE LEADERSHIP CONVERSATIONS


Fellows hear the personal side of professional trajectories and have the opportunity to ask hard questions to some of the world's most gifted practitioners.
Get to meet the world leaders: The World Fellows have hosted leaders ranging from former Secretary-General of the United Nations Kofi Annan; former heads of state Ernesto Zedillo and Tony Blair; U.S. Supreme Court Justices Stephen Breyer and Ruth Bader Ginsburg; and award-winning writers Elizabeth Alexander and David Brooks.
SELF-DIRECTED STUDY


Fellows can audit almost any of the 2,000+ courses offered at Yale University with the opportunity to develop or continue work on individual or collaborative research projects. They also spend time building relationships with Yale faculty and students, giving talks and lectures and engaging in informal dialog and debate. Many get involved with Yale and local community organizations, providing a valuable exchange of ideas.
Subscribe for Regular Updates of Yale World Fellows Program
Yale World Fellows Program Eligibility Criteria
Gender
Both
Region
Global
Class/ Age
Mid-Career Professionals
Details

Nationality: The applicant should be a resident of country other than United States of America.
Sector: Professionals from any sector can apply for the fellowship Program.
Age: There is no maximum or minimum age limit for Yale World Fellows Program but the average age of a World fellow is 39 years.
Experience: The applicant have a work experience of at least 5 years and at most 20 years.
Language Requirement: The applicant should be fluent in English.
Yale World Fellows Program Reward
The fellows selected for the Yale World Fellows Program will be offered taxable rewards, the details of the benefits of the program are:
Stipend: To sustain the cost of living in New Haven, fellows will be given stipend.
Accommodation: For the duration of theprogram, the fellows will be provided with a modest & furnished apartment.
Air Fare: Round-trip air fare from the fellow's country will be covered by the Yale World Fellows Program.
Insurance: Medical insurance will be provided to the fellows.
Yale World Fellows Program Application form and Process
The application process of Yale World Fellows Program 2017 is completely online and the candidates should keep in mind that there is no offline process for application or reference submission. The details of the application process are:
Application Form: The applicationsfor the scholarship will be accepted online and applicants should visit the application page and register on the website to start the application process.
Click here to register for the Scholarship
Letter of Reference: Applicantsshould submitcontact details of 3 references and make sure that their references submit their letter of reference before the application deadline.

The reference letter needs to be in English only.

The application form can be edited any number of times before submission but changes are not allowed once the application form has been submitted.
Yale World Fellows Program Selection Process
The selection of the candidate will be done on the basis of the following selection criteria:
An established record of extraordinary achievement and integrity;
Commitment to engagement in crucial issues and to making a difference at the national or international level;
Promise of a future career of leadership and notable impact;
Special capacity for critical, creative, entrepreneurial, and strategic thinking;
Likelihood to benefit from participation in the Program and to contribute to global understanding at Yale;
Commitment to a rigorous program of activities, to full-time residence at Yale for the entire duration of the program, and to mentoring students and speaking frequently on campus.
Yale World Fellows Program Contact Details
Email: applicant.worldfellows@yale.edu