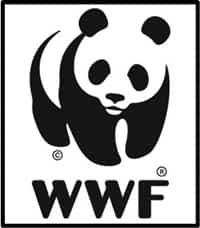 World Wide Fund Internship
About World Wide Fund Internship
Centre for Environmental Law, World Wide Fund (WWF ) India provides opportunities to Law Students to pursue Internship at its New Delhi Secretariat Office.
WWF has trained students from various International as well as National Institutions, some of them are: University of Twente, Holland and Eberhardt Karls University, Germany, JNU, Delhi etc.
The World Wide Fund Internship is for a period of 45 to 60 days, applications for less than the mentioned period are not accepted.
The Interested candidates are required to make applications at least 2 months prior to the start of Internship program and the students can apply for WWF India Internships a any point of time in the year.
Subscribe for Regular Updates of World Wide Fund Internship
World Wide Fund Internship Eligibility Criteria
Gender
Both
Region
Global
Class/ Age
Law Students
Details

Nationality: The Internship opportunity is available for Indian as well as foreign students.
Academic qualification: The applicants need to be a student of Law College/ Schools.
World Wide Fund Internship Reward
World Wide Fund Internship Reward
By the means of the Internship opportunity, the following objectives are to be full filled:
To provide and enhance research skills of students in the field of environmental laws through practical work assignments.
To expose them to conservation initiatives of WWF-India.
To utilize students professional and exceptional skills towards work of conservation.
World Wide Fund Internship Application form and Process
World Wide Fund Internship Application Process
The Applications for the WWF-India Internship are to be sent by the means of email. The details related to the Internship application process are as follow:
Application form: The application form can be downloaded from the official website.
Attachments: The application form is to be accompanied by the following documents:

Letter from concerned University placement coordinator
Curriculum Vitae
Two reference Letter from subject Professors.

Submission: The candidates are required to up send the above-mentioned documents along with the application form to the 'pavoni@wwfindia.net'.
World Wide Fund Internship Contact Details
E-mail : pavoni@wwfindia.net