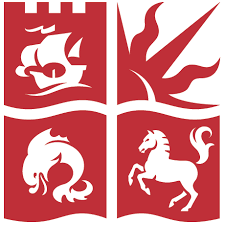 Vice Chancellor`s Scholarships 2017 by University of Bristol, UK
About Vice Chancellor`s Scholarships
Vice-Chancellor's Scholarship scheme is offered by the University of Bristol, U.K. to undergraduate students with exceptional musical, dramatic or sporting talent. The scheme is open to students applying to any undergraduate course at the University. The closing date for the 2017/18 is January 15, 2017.
No. of Scholarships: Not more than 20 scholarships are usually awarded within an academic year.
Subscribe for Regular Updates of Vice Chancellor`s Scholarships
Vice Chancellor`s Scholarships Eligibility Criteria
Gender
Both
Region
Global
Class/ Age
Class 12
Details

Nationality: People of all Nationalities are eligible to participate
Academic Qualification: The scheme is open to students applying to any undergraduate course at the University
Candidates must be able to demonstrate outstanding artistic, creative or sporting potential.
Music: A minimum of Grade VIII in examinations offered by the Associated Board of the Royal Schools of Music
Drama: Evidence of sustained extra-curricular engagement with theatre and/or filmmaking, along with distinguished achievement in relevant school subjects
Vice Chancellor`s Scholarships Reward
The 20 Scholarships are valued at £3000 in music and drama. Scholarships in Sport have been valued at £1,500.
Important Points
The scholarships will be awarded in the first instance for a period of one year.
The scholarships are renewable, provided that the above conditions are met and the student passes their examinations and progress through to the next year of study on their chosen course.
Conditions of Award
Successfully audition for the University's Symphony or Chamber orchestras, or University Singers or Chamber Choir and participate in other musical opportunities offered from time to time by the Department of Music.
Contribute substantially to the output of the University of Bristol Union (UBU) DRAMSOC, Spotlights, or Music Theatre Bristol societies.
Vice Chancellor`s Scholarships Application form and Process
Candidates have to apply through UCAS for admission to any undergraduate course at the University of Bristol by January 15 in the year of admission.
Candidates have to submit a separate Scholarship application directly to the Admissions Department by 15 January 2017 in the year of admission.
Vice-Chancellor's Scholarship Application Submission

The duly filled in Application Form has to be submitted at the address mentioned below by 15 January 2017
Recruitment and Admissions Office,
University of Bristol,
Senate House, Tyndall Avenue,
Bristol BS8 1TH
Vice Chancellor`s Scholarships Selection Process
On an initial basis, the applications will be considered by staff in the Music or Drama department. The applications are ranked and at least the top ten in each field are then forwarded, with the experts' recommendations, to Pro-Vice-Chancellors for the final selection. The Pro-Vice-Chancellors make the final selection of no more than 20 scholarships, with at least six reserves.
Steps to be followed after getting shortlisted
Music/Vocal category: Shortlisted candidates will be required to attend an audition in Bristol at the end of February or beginning of March 2017.
Full details will be sent to shortlisted students during the first two weeks in February.
Vice Chancellor`s Scholarships Address
University of Bristol,
Senate House,
Tyndall Avenue,
Bristol BS8 1TH,
UK
Vice Chancellor`s Scholarships Contact Details