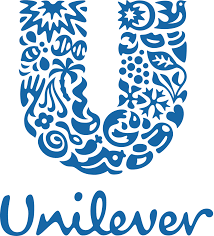 Unilever Future Leaders Program and Global Internship Program 2015
About Unilever Future Leaders Program and Global Internship Program 2015
Unilever Future Leaders Program is about developing tomorrow's leaders, today
The program has been designed to help you grow into a manager, through hands-on learning alongside world-class experts.
Unilever also offers Global Internship Program to students in many of their offices around the world.
If hired your leadership skills will be developed by working on live projects which offer you all the experience you need to become ready for your first management role.
Duration of the Unilever Future Leaders Program: 2-3 years
Duration of Unilever Internships: 12 weeks to a year
Location: Over 50 countries
The Internships are offered in the below mentioned business areas:

Marketing
Supply Chain
Research & development
Customer development
Finance
Human resources
Information technology
Subscribe for Regular Updates of Unilever Future Leaders Program and Global Internship Program 2015
Unilever Future Leaders Program and Global Internship Program 2015 Eligibility Criteria
Gender
Both
Region
Global
Class/ Age
Graduates
Details

Nationality: People of all nationalities are eligible to apply
Academic Qualification: The candidate should have Bachelor's Degree if applying for Future Leaders Program
All degrees will be considered
Unilever Future Leaders Program and Global Internship Program 2015 Reward
Unilever Future Leaders Program and Global Internship Program Reward
Localised salary and benefits package
Unilever Future Leaders Program and Global Internship Program 2015 Application form and Process
For Unilever Internship Leadership Programme and Internship: The application process for the Unilever future leaders programme and Internship differs from country to country.
In the application form candidates have to fill in the details like degree, details of any previous work experience you may have had, any leadership positions held at university and in activities you are involved in outside university, too
This form takes around 45 minutes complete online.
Unilever Future Leaders Program and Global Internship Program 2015 Selection Process
Candidates have to go through the four stages before Finally Making to any office of the Unilever. Click here to apply Online
Application Form: Candidates have to fill in the application form available at the official website
Online test: It is 40-minute timed-test which is available just after you have successfully submitted the application form.

You have up to two weeks to take this test, depending on your country.
Tests are deemed complete after the allocated time has passed.

Interview: A Unilever recruiter will interview you about your leadership skills and experience. This will require you to tell us about specific instances where you have displayed leadership behaviours. The interview lasts around an hour.
Assessment Day: You will be invited to spend a day with us at a local office. You'll be assessed in a group with other graduates and asked to discuss and solve business problems using case studies, group exercises and short presentations.
If the candidates clear all the above mentioned four rounds they will receive an offer to join the UFLP programme one to two weeks later.
Unilever Future Leaders Program and Global Internship Program 2015 Address
Hindustan Unilever Limited
Unilever House, B. D.
Sawant Marg
Chakala, Andheri (E)
Mumbai - 400 099
Unilever Future Leaders Program and Global Internship Program 2015 Contact Details