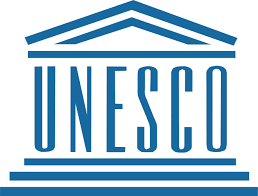 UNESCO/Czech Republic Co-Sponsored Fellowships Programme 2016-2017
About UNESCO/Czech Republic Co-Sponsored Fellowships Programme
Subscribe for Regular Updates of UNESCO/Czech Republic Co-Sponsored Fellowships Programme
UNESCO/Czech Republic Co-Sponsored Fellowships Programme Eligibility Criteria
Gender
Both
Region
Global
Class/ Age

Class 12 for Undergraduate studies
Graduate for Master's

Details

Candidate must be pursuing undergraduate studies in either of the below mentioned fields

Natural Resources and Environment
Forestry Engineering
Tropical Agriculture
Water and Landscape Management
Economics and Finance
Environment
Ecology and Environmental Protection
Informatics, Engineering Informatics
Computer Science
Mechanical Engineering
Energy Engineering
UNESCO/Czech Republic Co-Sponsored Fellowships Programme Reward
UNESCO and Czech Republic Fellowship Reward
Candidates are exempted from paying the Tuition Fees
A monthly allowance of 14,000 Czech Crowns
Accommodation to the student at reduced rates
Access to meals (to be paid with the monthly allowance) in the student dining halls
Access to discounts for urban transportation
The Ministry of Health provides medical care to fellows.
Facilities offered by UNESCO
UNESCO will cover the international travel expenses of the candidate
A special one-time allowance of US$200 to cover transit and other miscellaneous expenses will also be offered
UNESCO/Czech Republic Co-Sponsored Fellowships Programme Application form and Process
UNESCO and Czech Republic Fellowship Application Process
Candidates have to download the Application Form available Online and get it endorsed by the relevant Government body such as the National Commission or Permanent Delegation till September 30, 2015. Click here to Register
Once the Application form is filled the candidates are requested to submit an online motivation letter and take a test.
Submission: The duly filled in Application Form has to be sent to the Mission in electronic form.
Things to be taken care of while filling the Application Form
It shall be filled in using the Roman alphabet, if possible in English or in Czech
Candidates have to affix their recent photograph of size 45 mm x 35 mm
A printed copy of the application form shall be signed by the applicant in their own handwriting
Enclosures to be sent along with the Application Form
Application Form
CV with a focus on studies and employment
Photocopy of his/her passport
Declaration about the Acceptance of the Terms and Conditions Governing the Granting of Scholarships of the Government of the Czech Republic
Declaration about the Acceptance of the Terms and Conditions
Affirmation on Return to the Sending Country upon Completion of Studies
Legalised copy of his/her birth certificate with a legalised translation into the Czech language
Medical confirmation
Legalised copy of a foreign certificate
Document proving the content and scope of education completed at a foreign school
Document proving that the school is recognised by the state pursuant
UNESCO/Czech Republic Co-Sponsored Fellowships Programme Selection Process
UNESCO and Czech Republic Fellowship Selection Process
Selection will be made on a competitive basis and priority will be given to applicants who, apart from meeting the academic qualifications required, opt for the fields of study listed above in the eligibility section.
It is important to note that there is no possibility to change the field of study or the study programme once the fellowship has been awarded.
If the application of the candidate gets shortlisted then they will be asked to attend an Interview.
The most successful applicants shall be asked to submit complete documentation by a given deadline as determined by the organizing Body.
UNESCO/Czech Republic Co-Sponsored Fellowships Programme Address
7, place de Fontenoy 75352 Paris 07 SP France
1, rue Miollis 75732 Paris Cedex 15 France
UNESCO/Czech Republic Co-Sponsored Fellowships Programme Contact Details
General phone: +33 (0)1 45 68 10 00