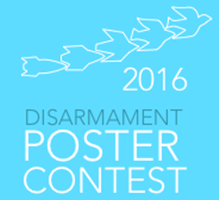 UN Poster for Peace Contest 2016
About UN Poster for Peace Contest
Subscribe for Regular Updates of UN Poster for Peace Contest
UN Poster for Peace Contest Eligibility Criteria
Gender
Both
Region
Global
Class/ Age
Open for All
Details

Nationality: UN Poster for Peace Contest is open for candidates of all nationalities.
Age: There is no restriction on the age of the candidate.

Candidates younger than 13 years are required to provide written permission from their parents or legal guardians.
UN Poster for Peace Contest Reward
UN Poster for Peace Contest Rewards
Out of the entries received for the contest, three winning candidates will be selected and awarded the following prizes:
First Prize: The winner of first prize will get cash prize of USD 3000 (Approx. 1.9 lakh INR)
Second Prize: The candidate selected for the second prize will get cash prize worth USD 2,000 (Approx. 1.3 lakh INR)
Third Prize: Cash prize worth USD 1,000 (Approx. INR 65,000 ) will be given to candidate selected for Third Prize.
UN Poster for Peace Contest Application form and Process
UN Poster for Peace Contest Application Process
The application process of UN Poster for Peace is online and the candidates are required to submit their entries online to be a part of the Poster Contest. The details of the contest are:
Theme: The UN Poster for Peace Contest aims to raise awareness on the need for nuclear disarmament and the posters should be related to the same aim.
Dimensions: The Poster should be developed such that it can be displayed in 60cms x 90cms format.
Allowed Methods: The participants are having full freedom to use pens, pencils, crayons, charcoal, oil paint, acrylic paint, water colors, etc. to create their artwork. Modern Digital Illustration Process can also be employed for the same purpose.
Submission: The submission of the entries needs to be done online on the official website of the contest. The submission details are:

Format: The submission needs to be done in JPEG, PNG or PDF format only.
File Size: The files to be uploaded should not be larger than 10 MB.
Submission Link: The poster can be uploaded on the official website. >> Click here to upload your Poster.
UN Poster for Peace Contest Contact Details
Phone: +1-917-367-0335
Email: unoda-web@un.org