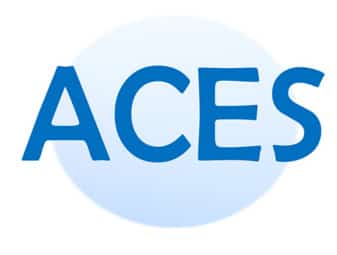 The Erasmus Plus Scholarship for the ACES Programme
About
The Erasmus Plus Scholarship is given for the Erasmus Plus Joint Master Degree in AquaCulture, Environment and Society (ACES) which is 2 year programme having 120-ECTS.
There is no separate application process for Erasmus Plus scholarships and the candidate desirous of scholarship needs to apply for the ACES programme before the deadline.
The Joint Master's degree Programme will admit new students every year till 2017
About the Programme
The student will study in 3 different European Universites in UK, France and Greece.
This ACES Programme is a fully funded scholarship and will cover tuition fees, living and travel expenses.
The Objective of the course is to provide highly skilled graduates with in-depth knowledge and practical expertise of how to enable a major food producing industry - 'aquaculture' develop sustainably.
Semester wise Study Plan
Semester 1

SAMS, University of the Highlands and Islands, UK

Gaining an overview of the global aquaculture industry
the interactions of this industry with the environment
new technologies and systems and how the industry
interacts with the wider society
including governance, management and knowledge exchange.

Semester 2
University of Crete, Greece - focus on finfish aquaculture
Semester 3
University of Nantes, France - focus on shellfish aquaculture
Semester 4

Research projects in Oban, Nantes or Crete

Industry-based research project, resulting in the writing
and oral presentation of a dissertation

Final conference and goodbye event: SAMS UHI, Oban, UK
Classes are taught in English and the taught component of the course is composed of 9 modules of up to 250 hours each.
Type of Scholarship- Fully Funded Scholarship
Countries of Study: UK, France and Greece.
Duration of Course: 2 years
Commencement of Course: August 2016
Number of Scholarships: 3- EU and 10 Non-EU Candidates
Important Dates for Erasmus Plus ACES Programme & Scholarship
Deadline for the Erasmus Plus Scholarship
February 19, 2016
Intimation to Shortlisted Candidates for Skype / Telephone
Interview by e-mail
March 5, 2016
Interviews
March 9-10, 2016
Result of Interview
March 14, 2016

Candidates informed about whether they have been
awarded an Erasmus Plus Scholarship

Early April, 2016
Deadline for application from self-funded candidates
June 5, 2016
Subscribe for Regular Updates of
Eligibility Criteria
Gender
Both
Region
Global
Class/ Age
Graduates from selected fields of Study
Details

Education Qualification: Students with a Bachelor's degree (or equivalent) in one of the fields of aquaculture, marine science or marine biology, biology, environmental or social sciences, environmental economics and environmental policy can apply to this course and the scholarship.

Final year students are not eligible for Erasmus Plus Scholarship

IELTS Score- A good level of English (IELTS 6.5 score undertaken in past 2 years)


If the candidate doesn't have IELTS score then they have to undertake & qualify the test by February 19, 2016.
Reward
Erasmus Plus Scholarship 2016 Reward
Tuition Fee- The scholarship will cover the entire tuition fee for 2 years

Without Scholarship the Tuition fee for International students is € 9000 per annum.

Travel Allowance: € 2-3,000 per annum
Monthly Allowance: € 1,000 per month
Award of Degree: Successful graduates will receive a Joint Master degree from the University of the Highlands and Islands and the University of Crete and a Single Degree from the University of Nantes in line with national legislation.
The ACES Joint Master Degree uses the European Credit Transfer System (ECTS).
Application form and Process
Erasmus Plus Scholarship 2016 Application Process
Other Documents to be submitted with the Application Form
Statement of Motivation: It is including a 350-word statement of motivation.
Essay on Professional Exp. & Understanding of Aquaculture Industry: 350-word essay reflecting on your professional experience and understanding of the issue facing the aquaculture industry.
Curriculum vitae (CV) in freestyle format
A professional reference
Copy of your passport
Copy of your degree certificate (plus certified translation into English if applicable)
Copy of your transcript of marks (plus certified translation into English if applicable)
Copy of your IELTS English language test result with validity until the end of Sept 2016 (You must have official proof of your English proficiency by the time you apply for the ACES course)
Selection Process
Erasmus Plus Scholarship 2016 Selection Process
Stage 1: Shortlisting of Candidates for Programme
Out of all the Applications received, 50-60 applications will be shortlisted and will qualify for Stage 2- Skype Interview. The shortlisted students will be intimated about the schedule of the Interview in first week of March 2016.
Selection Criteria
| | | |
| --- | --- | --- |
| Criterion | Maximum Score | Weightage |
| Academic Excellence | 5 | 40 |
| Level of Language Skills | 5 | 20 |
| Motivation & Potential | 5 | 20 |
| Quality of Reference | 5 | 20 |

Stage 2: Skype Interview
Skype interview on either 9 or 10 March 2016. Further details of dates and times of interviews will be sent to all applicants who are invited to interview.
The interview will be of 20-30 minutes duration and is designed to explore candidates' motivation for higher degree study, their critical thinking skills and understanding of aquaculture-related issues. Candidates will also be able to ask questions about the ACES course.
Stage 3: Final Selection for the Programme
The final ranking of applicants will be made by combining the scores from the paper applications (50%) with interview performance (50%).
Final Result of the Candidates will Include

Individual scores
Status of whether they have been selected for the programme
Status of whether they are being recommended to the European Commission for an Erasmus Plus scholarship on or around 14 March 2016.
Final Status for award of Erasmus Plus scholarship will be available during early April 2016, once the EU has approved all scholarship applications.
Contact Details
Email: ACES@sams.ac.uk
Telephone +44 (0) 1631 559 000