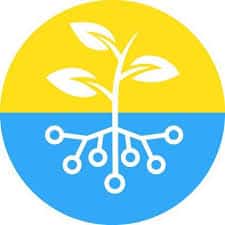 TechChange Summer Fellowship 2017
About TechChange Summer Fellowship
TechChange Summer Fellowship 2017 is for recent graduates and rising college juniors and seniors. The fellowship will provide practical training in web development as well as a unique exposure to a range of applications and organisations using technology to tackle a variety of global challenges.
The Fellows will spend three months designing and implementing a web development project related to education, technology and social good. The fellowship is open to non-US citizens based outside of the US willing to cover their own visa & travel processes and expenses and non-US citizens based in the US with student visas or another legal working status.
TechChange Summer Fellowship 2017 Important Dates
| | |
| --- | --- |
| Events | Dates |
| Last Date to Apply | 15 February 2017 |
| Selection of the Fellows | 11 March 2017 |
| Fellowship Period | 5 June 2017 to 25 August 2017 |
Subscribe for Regular Updates of TechChange Summer Fellowship
TechChange Summer Fellowship Eligibility Criteria
Gender
Both
Region
Global
Class/ Age
Open to recent graduates and rising college juniors and seniors
Details

Nationality: People of all Nationalities are eligible to participate
Experience: The candidate should have at least one year of experience in computer science or web development
Possess an interest in international relations, international development, humanitarian work, and social good
Be self-starting and willing to have a little fun too
Candidate should be a US citizen or have legal working status in the US for the duration of the fellowship

Oher Qualifications

Proficiency in Node.js, Django, or PHP
Exposure to Javascript frameworks
Familiarity with Grunt, Gulp, or other build tools
Teaching or curriculum design experience
TechChange Summer Fellowship Reward
TechChange Summer Fellows will receive the following benefits or rewards:
Training in Javascript, Node.js, PHP, React, Flux, Backbone.js, database management, and more
One-on-one mentorship with TechChange staff
Field trips to organisations working in technology and social change
An event series on a range of topics related to technology and social change
A $2,000 monthly stipend for 3 months
A round-trip plane ticket to DC from a location within the US
Support with job placement at the conclusion of the fellowship.
TechChange Summer Fellowship Application form and Process
Candidates have to fill in the Application Form available at the official website of TechChange Summer Programme before February 15, 2017.
Steps to fill the Application Form
Basic Details: The candidates must enter their basic details correctly that is their name, email Id and Graduation details.
Click Here to Apply Online
Questions to be filled in: The candidates must answer to few questions given in the Online application form. The questions are given below:
Are you a US Citizen, or do you have legal status to work in the US?
Why the TechChange Fellowship? (Max 250 words)
Technical Skills and Experience (Max 250 words)
What Do you Hope to Learn? (Max 250 words)
Anything We Missed? (Max 250 words)
Uploading Files: The candidates are required to upload their Resume/CV as well as Work Sample (Blog Spot, Portfolio, etc.). The uploading of Work Sample is Optional.
TechChange Application Form Submission

The candidates must duly fill the TechChange Summer Fellowship Programme Application Form online only and also submit it Online. The candidates also have the options to save their application and complete it at a future date if they cannot finish it in one sitting.
TechChange Summer Fellowship Selection Process
The reviewing applications and selecting Fellows is on an on-going basis.
Fellows will be announced no later than 11 March 2017
The fellowship will run from 5 June 2017 to 25 August 2017.
TechChange Summer Fellowship Address
TechChange, Inc.
2001 13th St., NW, 3rd Floor, Washington, DC 20009
TechChange Summer Fellowship Contact Details
Email: info [at] techchange.org