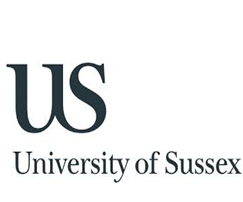 Sussex India Scholarship 2019: Application, Result, Amount
About Sussex India Scholarships
Sussex India Scholarships 2019 will be provided to brilliant students from India who are admitted to the University for Masters Course commencing September 2019 (Study in the UK). The Sussex Indian Scholarship applies to all Master's degree courses at the University of Sussex (MA, MSc, LLM, MRes) and it will not be awarded for the following master's courses
Sussex India Scholarship Eligible Courses
Postgraduate Diplomas
Graduate Entry LLB
Common Professional Examination/ Graduate Diploma in Law
Graduate Diploma in Economics
Masters degrees in Social Work
Social Work post qualifying Masters degrees
PGCE courses and schools direct teaching courses
M.Sc Automotive Engineering
Masters of Education (two years part-time)
MA degrees in IDS apart from the MA Gender and Development and the MA in Climate Change and Development
Pre-Masters Degrees and diplomas taught at partner colleges which are validated by Sussex.
Candidates will have to take part in occasional promotional or support duties at the University of Sussex if candidates are made an offer of a place. The Sussex India Scholarship can not be combined with any other scholarship being offered by the University of Sussex.
Type of Scholarship - Fully Paid
Course Level- PG
Country of Study- UK
Course Commence- September 2019
Subscribe for Regular Updates of Sussex India Scholarships
Sussex India Scholarships Eligibility Criteria
Gender
Both
Region
Global
Class/ Age
For students after graduation
Details

Should be an Indian National
The Sussex India Scholarship is available for Self-Financing Students from India.
Should be classified as overseas for fee purposes
The student must have accepted an offer of a full-time place on a Masters course at the University of Sussex beginning in September 2019.
Scholarship cannot be combined with any other scholarship awarded by the University of Sussex. The other scholarship has to be declined.

Sussex India Scholarship - Course not eligible

Postgraduate diplomas (including CPE Common Professional Examination)
Corruption, Law and Governance LLM (delivered in Qatar)
Development Studies MA
Early Years in Education MA
Globalisation, Business and Development MA
Governance, Development and Public Policy MA
Power, Participation and Social Change MA
Poverty and Development MA
Masters degrees in Social Work (if receiving an NHS bursary)
PGCE courses
Sussex India Scholarships Reward
The Sussex India Scholarship will be worth £3,000.
It will be in the form of a reduction in Tuition fee.
Sussex India Scholarships Application form and Process
Sussex India Scholarship Selection Process
The students who have applied will be asked about their interest in Sussex India Scholarship. Students who have already accepted the scholarship offer will be asked to log in and fill in their interest later. Eligible students will automatically receive a reduction in their tuition fees upon registration at the University of Sussex.
In case, the student accepts the scholarship
Students who have accepted the Sussex India Scholarship will be required to take up occasional, promotional or social duties for the University of Sussex at the time decided by the student and the University mutually. The students may be required to assist the schools of study as well.
Sussex India Scholarships Contact Details
Student Recruitment Services
Sussex House University of Sussex, Brighton BN1 9RH
Telephone numbers: +44 (0)1273 606755
Email scholarships@sussex.ac.uk,pg.applicants@sussex.ac.uk