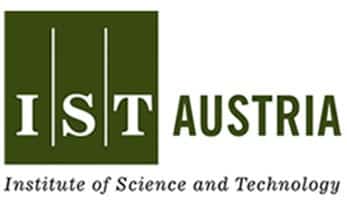 Summer Internships at Institute of Science & Technology, Austria
About IST Austria Summer Internship
Summer Internships at Institute of Science & Technology is conducted by IST Austria for candidates involved in Bachelors or Masters study for their Research Internship known as ISTernships. It is a Summer Internship programme of IST Austria for the undergraduate students interested in basic research in Biology, Computer Science, Data Science, Mathematics, Physics, Neuroscience and interdisciplinary areas.
The candidates selected for the internship will be a part of a specific project and will undertake research under the supervision of IST Faculty member and for experimental labs, a lab mentor will be supervising the students.
The candidates are expected to enroll in research and present their research to their fellow students, faculty and lab mentors.The candidates will also be provided with assistance regarding their visa, travel etc. and in addition to that monthly allowance, affordable health insurance and access to affordable housing.
The application process is completely online and the candidate can visit the official website to make application for the Summer Internship. The last date to complete the online application process is 15 February 2018.
Subjects: Research Internship in following areas
Biology
Computer Science
Data Science
Mathematics
Physics
Neuroscience
Interdisciplinary Areas
IST Austria Summer Internship Important Dates 2018
| | |
| --- | --- |
| Events | Date |
| Last Date to Apply | 15 February 2018 |
| Result Notification to the selected candidate | Mid March 2018 |
| ISTernship program | 15 May and 15 September 2018 |
Type of Internship: Full Paid Internship
Duration: 8 -12 weeks- Between 15 May and 15 September 2018
Country for Study: Austria

Subscribe for Regular Updates of IST Austria Summer Internship
IST Austria Summer Internship Eligibility Criteria
Gender
Both
Region
Global
Class/ Age
UG, Master's Students
Details

Qualification: The student should be enrolled in Bachelor- or Master of Science program in any reputed institution.

The students are required to complete at least 4 semesters of their degree program before the beginning of ISTernships.

Language: Candidates are required to have a good command on written and spoken as the ISTernships will be in English.
IST Austria Summer Internship Reward
The students selected for the ISTernships will get assistance from associated authorities regarding their travel and visa arrangements. The details associated with the benefits of the internship are:
Monthly allowance: During the internship period, students will get monthly compensation to support their stay in Austria.
Health Insurance: The students will have access to affordable health insurance.
Lodging: Students will get Subsidised housing moreover students can opt for On-campus housing.
Students will get allowance as compensation for travel costs.
Free access to IST Austria shuttle bus with hourly service to Vienna.
IST Austria Summer Internship Application form and Process
The application process for ISTernships is completely online and the candidates can complete the application process following the link given below. The details of the application process are:
Registration: The candidates are required to complete the online application process but before initiating the application process, candidates must register.
Click here to initiate the registration process
Application process: The application process is divided into 5 steps and the details are as follow:
Personal Data: Candidates are required to enter their personal details such as name, contact details, nationality etc.
Education: Details related to the degrees obtained and marks obtained are to be updated in this section.
Application Data: In this section, the following documents are to be uploaded:

Curriculum Vitae
Statement of Purpose
Bachelor's Certificate
Bachelors Grades
Master Certificate
Language Certificate (Optional)
Any other Documents.

Additional Information: Other details such as previous internships, participation in any Olympiads etc. are to be uploaded in this section.
References: Candidate must provide the contact details of at least one referee who either taught the applicant or supervised applicant's work.
Submission of Application Form
ISTernships duly with filled in Application Form needs to be filled completely along with uploading the above-mentioned documents must be submitted online only. Candidates are informed to check all the details carefully before submitting the online application form.

IST Austria Summer Internship Contact Details
Address
IST Austria, Am Campus 1,
3400 Klosterneuburg,
Austria
Email: istintern@ist.ac.at
Phone: +43 (0)2243 9000
Fax: +43 (0)2243 9000 2000