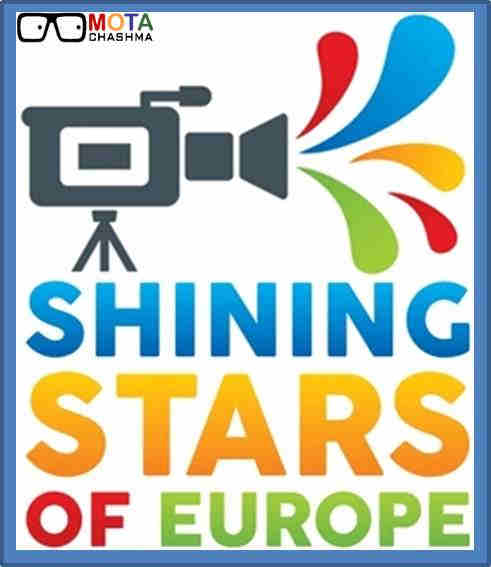 Shining Star of Europe V Video Competition 2016
About Shining Star of Europe V
Shining Star of Europe V is a video competition is presented by European Commission and the European Parliament, in cooperation with the European Youth Conference under the Slovak EU Presidency 2016. This is the 5th edition of the competition. To participate in this video competition the participant can identify a partner organisation focusing on development cooperation or simply show their own project or idea on development cooperation.


The Video to be submitted needs to be of maximum 120 seconds and should be based on the theme, "your way to connect with your peers, the environment, and yourself!", how can different cultures mutually support one another?

The thinking behind the theme is that, when a country is involved in development cooperation, there is a need to meet new identities and cultures with respect and look for opportunities for exchange and mutual benefit.
There is also a thinking that all cultures can contribute to raising the quality of our lives in different ways. So the competition aims to acknowledge each other's' strengths and weaknesses!

Shining Star of Europe V is open for international participation for individuals from any age group from any country.
For finalizing the application, the video is to be uploaded on Vine, Instagram or YouTube and the link of the video is to be submitted.The last date for making application for Shining Star of Europe V is September 18, 2016.
There is no entry fee for to participate in Shining Star of Europe V and the 3 winning groups will receive travel & project grants which will allow them to put their ideas into practice
Subscribe for Regular Updates of Shining Star of Europe V
Shining Star of Europe V Eligibility Criteria
Gender
Both
Region
Global
Class/ Age
Open for All
Details

The competition is open to candidates of all nationalities.
Group participations are also allowed.
Shining Star of Europe V Reward
Three winners will be selected from the received entries and they will be entitled to the following benefits:
Cash Prize: The winning video will get the cash prize of upto 5000 Euros.
Travel Expenses: 3 winning projects will receive travel & project grants which will allow them to put their ideas into practice.
An international Jury will select the 15 best video clips which will be shown at the finals in various countries between October and November 2016.
All video clips will be featured on shiningstars.world and many of them will be promoted through the social media of the European Commission and the European Parliament.
Shining Star of Europe V Application form and Process
In order to participate in the Shining Star of Europe V competition, the candidates need to follow the below-mentioned Application process:
Mode of Application: The candidates are required to make online applications in order to be a part of the Shining Star of Europe V.
Specification of the Video:The video to be submitted needs to be in accordance with the following terms and conditions:

Theme: Chose one powerful idea to connect either with yourself, the environment, or your peers and use your creativity to show it in a short video clip
Duration:The duration of the video need to be only 120 seconds.
Language:The video can be in any language but English subtitles are required in case the video is made in a different language.
Submission of Entry


The application form needs to be submitted after filling the complete detail and uploading the video to Youtube, Vimeo or Dailymotion. Applicants have to follow the link given below to submit and participate.
Shining Star of Europe V Selection Process
The selection of the winners will be done on the basis of the decision of the jury, and public voting. The details of the process are as follow:
The Fifth edition features an international Jury composed of 7 personalities from a variety of fields and countries.
The Jury will select the 15 finalists to be shown at the finals, and their videos will be used for the public viewing.
Final Winners will be selected through public voting at the finals, through online voting before the finals, and by the international Jury. They will receive interesting travel and project grants to put their idea into practice.
Voting criteria: Jury and Voters receive a voting sheet featuring 3 main criteria for voting:

Quality of the idea presented (3/6 voting weight)
Quality of implementation, authenticity (2/6 voting weight)
Personal Appreciation (1/6 voting weight)
Shining Star of Europe V Contact Details
contact@shiningstarsofeurope.eu