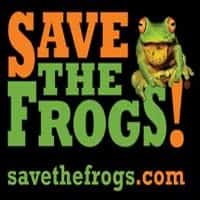 SAVE THE FROGS! Poetry Contest 2014
Last date to apply
October 17, 2014
by 11.59 p.m. US Eastern Time
About Save the Frogs Poetry Contest
Yes Amphibian populations worldwide are in the midst of a mass extinction crisis, yet most people are completely unaware!
This contest will raise awareness of the amphibian extinction problem by getting people involved and interested.
The best frog poems will be used in a book of frog poetry that will be sold to raise money for amphibian conservation efforts. This book will feature artwork from our concurrent.
Between 2009-2013 the contest has received 4,041 frog poems from 76 countries.
This is the 6th Edition of the Contest and it is FREE contest, the participant doesn't have to pay anything to participate.
In 2013 following people from India made it to the Finals

Dinesh Patel, India
Ishita Singh, India
Shreya Chakraborty, India
Priyanka Ganesh, India
Simran Ghesani, India
Subscribe for Regular Updates of Save the Frogs Poetry Contest
Save the Frogs Poetry Contest Eligibility Criteria
Gender
Both
Region
All Nationalities
Class/ Age
Open to people of all ages
Details

Submitted poetry should be your original creation
By entering this Contest, each contestant consents to the use of his/her name, and/or poetry in any merchandise, advertisements, educational materials or publicity carried out or produced by SAVE THE FROGS! and its advertising and promotional agencies without further notice or compensation
Save the Frogs Poetry Contest Reward
The Grand Prize Winner will

receive the Following Prizes

$100 CASH
receive $75 worth of "Frog Cash" to be used for any of the merchandise in the SAVE THE FROGS! Gift Center;
Become an official judge of next year's SAVE THE FROGS! Poetry Contest
Receive Frog Fame- See their winning poetry placed on the Frog Poetry Contest winners webpage with links to their personal, school, organisation or professional website for the duration of their reign (until the subsequent contest's winner is announced).

The 2nd and 3rd place winners will receive the following

$75 worth of "Frog Cash" to be used for any of the merchandise in the SAVE THE FROGS! Gift Center.
Receive CFrog Fame- Contest winners will also be acknowledged on the savethefrogs.com website



Save the Frogs Poetry Contest Application form and Process
The participant may submit up to two poems.
Title of the poem
It is important to give the title to each poem.
Please do NOT name your poems "Save The Frogs".
Be sure to mention at least one of the following: frogs, salamanders, newts, toads, caecilians, amphibians, savethefrogs.com, and/or SAVE THE FROGS!
Submission of Poetry
Digital Submission
Submit your poetry here >> Submit your Save The Frogs Poetry Form- Digitally
Submission of poetry constitutes your agreement to the Poetry Contest Terms & Conditions.
All entries are to be submitted no later than 11:59 pm U.S. Eastern Time on October 17, 2014 or October 18, 2014 9.30 a.m.IST
Paper Submission

Email submissions must be RECEIVED by October 17, 2014.
Mail-in entries must be POSTMARKED by October 17, 2014.
Save the Frogs Poetry Contest Selection Process
The Poetry Contest will be judged by Dr. Kerry Kriger and/or judges appointed by SAVE THE FROGS!
Voting may be opened to the public
Save the Frogs Poetry Contest Address
SAVE THE FROGS! Poetry Contest
303 Potrero Street, #51
Santa Cruz, CA 95060 USA
Save the Frogs Poetry Contest Contact Details
Email: poetry@savethefrogs.com