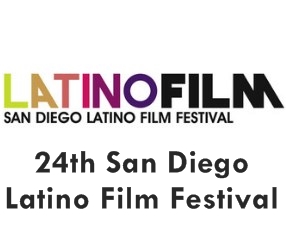 24th San Diego Latino Film Festival Poster Competition 2017
About 24th San Diego Latino Film Festival Poster Competition 2017
24th San Diego Latino Film Festival Poster Making Competition 2017 gives people a chance to create an iconic and timeless image that will be used in all of the festival's marketing and promotional materials
24th San Diego Latino Film Festival Poster Competition 2017 has been launched by Media Arts Center San Diego, producer of the upcoming 24th annual San Diego Latino Film Festival scheduled to be conducted on March 16-26, 2017.
The last date to apply is November 10, 2016, and top 10 finalists will be announced on December 8, 2016
Subscribe for Regular Updates of 24th San Diego Latino Film Festival Poster Competition 2017
24th San Diego Latino Film Festival Poster Competition 2017 Eligibility Criteria
| | |
| --- | --- |
| Gender | Any |
| Region | Global |
| Class/ Age | Open to all |
| Details | All forms of artwork are encouraged: still photography, paint, graphic design, etc. local, stateside, and international artists are eligible to participate |
24th San Diego Latino Film Festival Poster Competition 2017 Reward
Top Prize: $1,000 and Spotlight at San Diego Latino Film Festival.
10 Finalists – 2 tickets to 24th San Diego Latino Film Festival & limited promotional exposure!
Instructions for the Winners
If you are the WINNER, you are required to submit Full art in its original file with below-mentioned specifications:
Dimensions: 18w×24h inches
Pixels: 150 DPI
Format: JPEG
Adobe Photoshop in layers or in vectors in case of Illustrator
24th San Diego Latino Film Festival Poster Competition 2017 Application form and Process
Candidates have to upload their Entries ONLINE by following the link given below.
Registration Closed
Candidates can also send their Art Work via WeTransfer at www.wetransfer.com to ian@mediaartscenter.org
Kindly Note: At the time of submission of images, make sure to include Artist Name at the beginning followed by the name of the poster in your file name.
Important Points
Candidates can upload 2 files at a time one without dates and name and one with dates and name on it i.e. 24th San Diego Latino Film Festival
March 16 - 26, 2017.
The maximum allowed file size is 4 MB.
Design of the applicants must match with the following given list of keywords

Diversity
Celebration
Movies
Culture
Arts
Innovation
San Diego - Baja California Region
Traditional
Inclusive
Honoring Latino Filmmakers
Specifications of the Poster
Format: Digital Format in in JPEG format
Size: 18w × 24h inches at 150 dpi., RGB JPEG
24th San Diego Latino Film Festival Poster Competition 2017 Selection Process
The Panel of judges will look for entries that have strong aesthetics, symbology, transcendence, and functionality.
The Poster will be selected on the basis of celebration, Nuestra culture, film and community
A panel of distinguished judges comprising of artists, graphic designers, and arts educators will vote on the winning poster and finalists.
24th San Diego Latino Film Festival Poster Competition 2017 Address
Media Arts Center San Diego,
2921 El Cajon Blvd,
San Diego CA 92104
24th San Diego Latino Film Festival Poster Competition 2017 Contact Details
Phone: 619-230-1938 x 106,
Email: ian@mediaartscenter.org