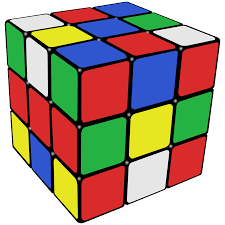 Rubik's Cube Indian National Championships 2016
About Rubiks Cube Indian National Championship
Rubik's Cube Indian Nationals 2016, organised by the Mathematics Society of IIT Delhi in association with Capital Cubing.The competition will be held on March 25-27, 2016 at V LT 1, Indian Institute of Technology, Hauz Khas, New Delhi. (IIT Delhi). The competition is open to all regardless of experience and skill with the Rubik's Cube,
The last dates of registration is March 20, 2016 (11:59 PM IST)
The Rubik's cube was invented in 1970 by professor Erno Rubik who wanted a 3D model to demonstrate to his students. Only when he shuffled the cube and all the colours got mixed up did he realise that he had invented a puzzle.
The competition will be attended by 5 Delegates including Ming Zheng, Senior Delegate of Far East Asia. The World Cube Association permits the organizing Nationals to only certain countries which have exceptional organizing and a vast cubing community.
Event Date: March 25-27, 2016
Event Venue- Delhi
Subscribe for Regular Updates of Rubiks Cube Indian National Championship
Rubiks Cube Indian National Championship Eligibility Criteria
Gender
Both
Region
Global
Class/ Age
Open to all
Details

The competition is open to all competitors of all nationalities regardless of experience and skill with the Rubik's Cube.
No experience in WCA (World Cube Association) competitions is necessary, but competitors should be familiar with the regulations.
Rubiks Cube Indian National Championship Application form and Process
Candidates must register themselves to WCA website and make their account first if they do not have yet. Click Here to register Online
Candidates should make sure that they only use their WCA ID and do not use any kind of initials.If the candidate is an IIT Student he/she need to send an email to

capitalcubing@gmail.com

or fill a form confirming their registration. There is no on spot registration.
Registration fee structure: The fee must be paid online by 11:59 PM IST. Details about fees and date are given below in the table. The registration fee is only a security amount that is necessary to complete the candidate's registration.The fees will be refunded to the candidates at the venue and they must not forget to collect it from the registration desk on the day of event.
| | | |
| --- | --- | --- |
| Events | If paid Till March 10, 2016 | If Paid between March 11-20 |
| 1 | Rs. 100 | Rs. 100 |
| 2-4 | Rs. 200 | Rs. 250 |
| 5-8 | Rs. 300 | Rs. 400 |
Payment
Candidates need to make their payment Online on

Cubelelo.com

Candidates must wait for 3 days after making the payments for their name to appear on the list of the participants.
Rubiks Cube Indian National Championship Selection Process
The Rubik's Cube Events
Indian Nationals 2016 will be conducting a total of 18 events, all of which are approved by the WCA. The details of the events and the number of rounds are given below in the table:
| | |
| --- | --- |
| Events | Number of rounds |
| 2*2 Speedsolve | 4 |
| 3*3 Speedsolve | 4 |
| 4*4 Speedsolve | 4 |
| 5*5 Speedsolve | 3 |
| 6*6 Speedsolve | 2 |
| 7*7 Speedsolve | 2 |
| 3*3 Blindfolded | 3 |
| 3*3 one-handed Speedsolve | 4 |
| 3*3 Fewest moves | 1 |
| 3*3 with feet speedsolve | 2 |
| Megamix Speedsolve | 3 |
| Pyraminx Speedsolve | 4 |
| Square 1 Speedsolve | 3 |
| Rubik's Clock Speedsolve | 2 |
| Skewb Speedsolve | 3 |
| 4*4 Blindfolded | 1 |
| 5*5 Blindfolded | 1 |
| 3*3 Multiple Blindfolded | 1 |
Rubiks Cube Indian National Championship Contact Details
Nitin Kumar: +91-8130950956
Akash Rupela: +91-8447852838
Prakhar Gupta: +91-9953147193