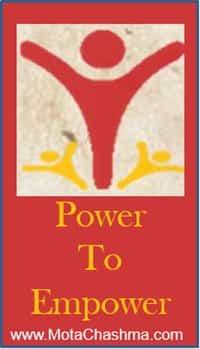 Power to Empower Challenge 2015
About Power to Empower Challenge
About Power To Empower 2015
Power To Empower is only National level Skill Enterprise Plan Competition which encourage entrepreneurs with innovative and scalable business solutions to contribute to the development of a sustainable vocational skills ecosystem in India.
The proposed idea should be based on a financially sustainable business model, which can boost the skilling space spread out over 22 sectors selected by National Skill Development Corporation.
In 2014, Power to Empower received total 1,004 applications out of which 280 applications were in the Operations Category while 724 applications were in the Idea category.
Important Dates
| | |
| --- | --- |
| Event | Date |
| Application Ends | August 25, 2015 |
| Selection Process | September 7, 2015 to October 26, 2015 |
| Mentoring | November 2-9, 2015 |
| Showcase | November 16 - 30, 2015 |
Subscribe for Regular Updates of Power to Empower Challenge
Power to Empower Challenge Eligibility Criteria
Gender
Both
Region
All India
Class/ Age
Individual/Group participation
Details

Nationality: The Challenge is open for Indian National only.
Participating Bodies: The following bodies are eligible to take part in the Power to Empower Challenge:

Individuals/Group of Individuals
Students/Group of Students
Colleges/ Universities/ Academic Institutions.
Industry Entities/Business Associations.
NGO
Entrepreneurs/ Social Enterprises
Training and Skill Development Organizations.

Not eligible for the P2E 2015

Enterprises/organizations who already received investment from NSDC or ae under evaluation at TOR stage.
Entries from the following sectors will not be considered:

Hospitality
Banking Finance Services and Insurance

IT/ITeS
Power to Empower Challenge Reward
Power to Empower Challenge 2015 Rewards
The winners of the Power to Empower Challenge 2015 will get the following benefits as reward of the P2E 2015:
Mentorship Support
Cash rewards
In-kind support
An exclusive opportunity to pitch for funding to major skill development funds.
Power to Empower Challenge Application form and Process
Power to Empower Challenge 2015 Application Process
The interested individuals and organizations need to make online application for the challenge.
The Objective of Power to Empower 2015 is to create national visibility, spread awareness and promotion of skill development themes along with creating a pipeline for skill development enterprises for the NSDC Investment portfolio. In order to accomplish the given objective, P2E 2015 is accepting participation at every level. The details of categories are as follow:
Ideas: Ideas which can be helpful in improving the skill development scenario of the country are require to submit their ideas under this category.

There should be no presently functional operation based on the same or similar idea.

Seed: Those ideas which have been worked upon and are at their initial stage need to submit their applications under this category.

Applicants under this category need to show some proof of the pilot that has been undertaken.

Organization: Profit and Non-Profit Organizations, NGOs functioning in the area of Skill development need to apply under this category.

The Organizations need to show proof of the undertaken operations.
Before submitting their application Organizations need go through NSDC Funding Guidelines.
PD Screening form is to be submitted along with the application is to be deposited while making the application.
Submission of the Application
The application forms need to be filled and submitted online on the application page of the website.
Power to Empower Challenge Selection Process
Power to Empower Challenge 2015 Selection Process
The selection of the Idea/Seed/Operations for the prize will be done on the basis of the below mentioned criteria:
Focus: The proposed Idea/Seed/Operation should focus on the skill development in India.
Impact: The proposal showing maximum positive social impact.
Sustainability: The proposed Idea/Seed/Operation should have clear plan for accomplishing long term goals and financial sustainability.
Innovation: Proposals should explain clearly how their proposed solution is driven by innovative ideas and strategy. Entries should list the main activities which are helpful in achieving the project goals.
Scalability: The proposal should have scalable model which targets large number of people and is applicable for major parts of the country.
In Operation Categories:

The successful proposal shall demonstrate that they have strong partnerships to fulfill present needs, support scalability, and present a clear financial strategy.
Power to Empower Challenge Address
Plot No. 249-F, Udyog Vihar Phase IV,
Sector 18, Gurgaon,
Haryana 122015
Power to Empower Challenge Contact Details
Phone: 011 4385 1999 Extn: 5
Email: info@powertoempower.in