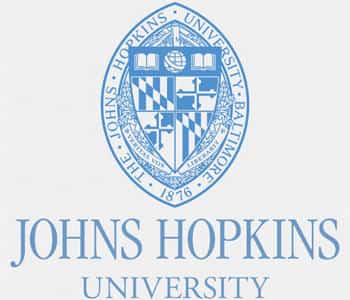 12th Photoshare Contest 2017 by Johns Hopkinson University
About 12th photo share contest
Photoshare is holding its 12th Photoshare contest highlights the critical role of Healthcare Providers in developing countries and the challenges that they face in providing a better living and is brought to you by the Knowledge for Health (K4Health) Project, a USAID funded project at Johns Hopkins Center for Communication Programs (CCP), in partnership with FHI 360, IntraHealth International, Management Sciences for Health (MSH), and HIFA(Healthcare Information For All), a global campaign administered by the Global Healthcare Information Network.
The 12th Photo-share winner will get an opportunity to win US$1,000.
12th Photoshare Contest Categories

This year the theme of the photography contest would revolve around the following categories and series. This year's contest features 11 categories and 2 awards covering a broad range of global public health and development topics:
Sexual and Reproductive Health(Presented by: Girl's Globe with the Photoshare People's Choice Award)
Healthcare Providers(Sponsored Category: HIFA Photography Award)
Family Planning
HIV/AIDS
Malaria
Environment
Agriculture and Economic Development
Democracy and Governance
Humanitarian and Disaster Relief
mHealth and Communications Technology
Global Health and Human Interest (open subject)
The candidates can apply on or before 10 April 2017 the results would be declared in the month of May 2017.
Subscribe for Regular Updates of 12th photo share contest
12th photo share contest Eligibility Criteria
Gender
Both
Region
Global
Class/ Age
Open to all
Details

Any individual or organisation except the contest judges are welcomed to participate.

Amateurs, as well as professional photographers, can participate.

Entries that violate the copyright or laws of the country will not be considered under any cost.
The participants once taking the competition allows the Johns Hopkins University to use the photos in their database. The participants cannot sue the university or claim compensation for the usage of their photographs.
12th photo share contest Reward
The reward of the 12th Photo-share contest is divided as follows
Best Show
First place: US$1,000
Second Prize: US$500
Third Prize: US$250
Other awards
| | |
| --- | --- |
| HIFA Photography Award | Healthcare Providers Category | $250 cash prize and award certificate |
| Global Families: Parents and Households | $100 cash prize award and certificate |
| Photoshare Image of the Year | $100 cash prize award and certificate |
| Outstanding Photoshare User | Honorary award and certificate |
12th photo share contest Application form and Process
The entries for the contest is accepted through Photoshare's upload photos submission form. For those who are having an account in Photoshare, they will have to just click on the upload button for application upload. There is no application fee for the contest.
The candidates must submit the photos as per the appropriate contest category. Five photos are allowed

Photograph Specifications - At a minimum, digital images must be approximately 1800x1400 pixels. In case, the photos below the minimum resolution, collage, digitally altered photos, photos without completed caption, photos previously contributed to Photoshare will not be considered eligible for application.

The candidates are allowed to submit a maximum of five photographs.
Submission of Application Form

The submission should be done through Photoshare Upload Photos submission mode. Candidates must choose the appropriate contest category while submitting the photos.
12th photo share contest Selection Process
Professionals photographers, health communication professionals, journalist and Photoshare staff would judge the competition.
Interest in using photography to document issues facing their communities
Image quality - Image quality (e.g. lighting, composition, focus) by panel of judges for a camera prize.