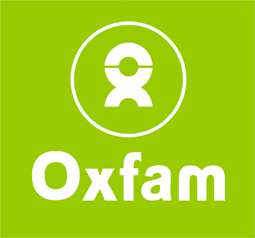 Oxfam and Tax Justice Human Rights Essay Competition-2016
About Human Rights Essay Competition
Oxfam and Tax Justice Network are joining hands to launch a tax justice and human rights essay competition. The competition is mainly for the legal /law students and professionals to write an essay on how would you use human rights law to challenge tax injustice.
The competition is launched on January 26, 2016, and the last date of submission of the essay is

March 13, 2016

, before midnight (GMT).
The entrants from the developing countries and countries from any income group can write 3500 words complaints

mentioning their suffering and wants to know the best use of law to protect themselves as well as their people's human rights in the face of tax injustice.

Oxfam and Tax Justice are organizing this competition is order to identify the plaintiffs, defendants, remedies, sought and arguments that are considered enforceable in an existing legal forum.

Overall, substantial damage is done to human rights through the use of tax havens, the opacity of corporate accounting, the manipulation of trade prices and the disguising of beneficial ownership.

The competition will be judged by a panel of eminent lawyers chaired by Magdalena Sepúlveda Carmona, a Senior Research Fellow at the United Nations Research Institute for Social Development (UNRISD) who from 2008 to 2014 was the United Nations Special Rapporteur on Extreme Poverty and Human Rights.
Subscribe for Regular Updates of Human Rights Essay Competition
Human Rights Essay Competition Eligibility Criteria
Gender
Both
Region
All countries
Class/ Age
Students and Practitioner
Details

There are two eligibility criteria for Tax Justice and Human rights Essay competition:

Practitioner
Current student

Submission of Essay can be done in English, Spanish and French Language.
Human Rights Essay Competition Reward
It is to be noted that submitted proposals will be considered for active litigation.
Human Rights Essay Competition Application form and Process
Instructions for writing the essay
The students must indicate in the subject line of the essay whether they are 'Practitioner' or 'Student' category.
As this is an international competition, submission of the essay will only be accepted in English, Spanish and French languages.
The essay must be written in word or PDF format.
The essay which exceeds 3500 words will be cancelled.
There will be only one essay per entrant.
Plagiarism is strictly prohibited and will lead to disqualification. Entrants need to cite appropriately and crediting the original author if they are using already existing materials.
Submission of Essay
Human Rights Essay Competition Contact Details
For any further questions, entrants can contact at taxjusticecompetition@oxfam.org.uk