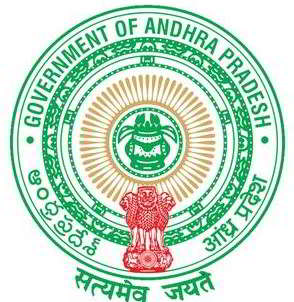 Overseas Scholarships For BC Students
About Overseas Scholarships for BC
Overseas Scholarships for Backward Class Students is the financial assistance given to 1000 BC students pursuing higher studies in Post Graduate Courses in Foreign Universities from the year 2016-17. Overseas Scholarships for BC students is conducted by Government of Andhra Pradesh for promoting the merit students of BC Category to pursue their Post-graduation courses abroad.
Candidate applying for the scholarship must not have a family income more than Rs 6 Lakhs.
Overseas scholarships for BC students is also known as NTR Videshi Vidyadharana.
The Last date for applying the applications is September 30, 2016.
The amount of Rs 10 Lakhs will be granted to the selected candidates including their living expenses.
Subscribe for Regular Updates of Overseas Scholarships for BC
Overseas Scholarships for BC Eligibility Criteria
Gender
Any
Region
Andhra Pradesh
Class/ Age
Less than 35
Details

Backward Class Students whose family income is less than Rs 6.00 lakh per annum from all sources are eligible to apply.
Candidate should have a valid TOEFL/IELTS & GRE/GMAT.
Candidate should have obtained admission in an accredited Foreign University.
The Candidates are required to make their own efforts in seeking admission in accredited University/Institution abroad.
Overseas Scholarships for BC Reward
Selected candidates who are eligible for the scholarships will be awarded the scholarship amount of Rs 10 Lakhs which will be awarded in two installments as follows.
Installment 1: Rs 5 Lakhs will be granted to the selected candidate on producing the immigration card to the conducting body.
Installment 2: Rs 5 Lakhs will be payable to the student on producing the 1st-semester mark sheet.
Rs 10 Lakhs will be sanctioned to the candidate in the above order of the installments that includes their fees and living expenses. Earnings from the Research/Teaching Assistance-ship are also allowed to the candidates if they undertake Research/Training Assistantship.
The awardees are permitted to supplement their prescribed allowances by undertaking Research/Teaching Assistantship.
Overseas Scholarships for BC Application form and Process
Applications for Overseas Scholarship for BC Students is to be filled and submitted online only.Candidates who wish to participate in the scholarship program can apply online from 1st August to 30th September by following the link below.
Click here to apply
Candidates have to register online by entering their personal and academic details. The students have to upload the following documents:
Caste Certificate from Mee Seva.
Income Certificate from Mee Seva.
Date of Birth certificate.
Aadhar card.
E-pass ID Number.
Residential/Nativity certificate.
Passport copy.
Mark sheet from SSC/Inter/Graduate/PG level.
GRE /GMAT or equivalent qualifying exam/test score card.
TOFEL / IELTS score card.
Admission offer letter from Foreign University (I-20, Letter of Admission or equivalent).
A copy of the latest Tax assessment is to be enclosed.
A copy of Bank Pass Book of Nationalized Bank.
Photo to be scanned and uploaded.
Note: Documents uploaded must not be greater than 100 kb.
Overseas Scholarships for BC Selection Process
The Students will be selected by a State Level Screening Committee constituted by Government comprising of the following members. The Bio-data of the candidates who applied online shall be made available to the Committee.
| | |
| --- | --- |
| Secretary, BC Welfare | Chairman |
| Secretary, AP State Council of Higher Education | Member |
| Vice-Chancellor JNTU | Member |
| Commissioner (Technical Education) | Member |
| Director, BC Welfare | Convenor |
In the case of a number of applications are more, the committee shall evolve appropriate guidelines for selection giving prior notice.
Note: 33% of the awards will be reserved for Women Candidates (if an adequate number of eligible women candidates are not available then Male candidates may be selected by this 33%). Bifurcation of BC quota as 7 : 10 : 7 will be done between BC-A,B, D groups. The awards shall be proportionately allocated to the 13 districts based on a number of eligible applications from each district.
Overseas Scholarships for BC Contact Details
Director, B.C.Welfare
6th Floor, DSS Bhavan,
Masab Tank, Hyderabad - 500 028
Phone No: 23378482
Mail : jtdir_bcw@ap.gov.in