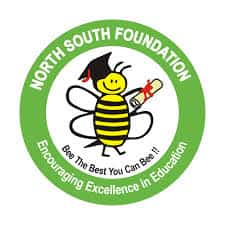 North South Foundation Scholarship 2019 for college students
About NSF Scholarship
North South Foundation Scholarship is meant for economically backward students in India who have obtained merit-based admission to professional courses like Engineering, Medicine, Agriculture, Nursing, Polytechnic etc. in Government or Govt-aided colleges or under Govt. quota seats in private colleges. North South Foundation Scholarship is an annual award and not a one-time payment.
North South Foundation: North South Foundation (NSF) is a volunteer-driven non-profit organization established in 1989.
North South Foundation has distributed more than 12,000 scholarships to students.
NSF provides scholarships to undergraduate students entering into engineering, medicine or 3-year polytechnic (diploma in engineering) based on merit and financial need.
In 2013-14 NSF distributed 1190 fresh scholarships and renewed 1349 scholarships.
North South Foundation Scholarship Amount
North South Foundation Scholarship amounts range from Rs. 10,000 to Rs.25,000 per student year.
The student is supported by NSF for their entire course of study until graduation as long as the student maintains high academic standards. >> Renew NSF Scholarship online
Subscribe for Regular Updates of NSF Scholarship
NSF Scholarship Eligibility Criteria
Gender
Both
Region
All India
Class/ Age
College Students

The student has to be amongst the top 10% in Class 10 or Class12 or CET/JET ranks in their states and
The student should not be availing any other scholarship and
The annual family income is less than Rs. 1,00,000.
Has taken admission in the professional course listed below

Courses eligible for NSF Scholarship

The student should have secured admission to professional courses like

Engineering, Medical, Dental, Polytechnic, B.Sc(Agri), BSc Nursing, B.Pharm, B.V.Sc, etc. in a GOVERNMENT COLLEGE (including seats in Government Aided colleges) and do not receive other aid or scholarship
NSF Scholarship Application form and Process
NSF Application form can only be filled online by the candidates. The candidates must read the guidelines for the application very carefully before filling the Online Application Form.
NSF Registration: The candidates need to register themselves by adding the basic information such as name, email id and Password. The candidate must also enter their additional information such as annual income of the family, course applying for, total percentage obtained in the entrance exam and click on save and continue to proceed.
Click Here to Apply Online for Scholarship
The candidates must fill all the mandatory information in the following subcategories of the NSF Online Application Form:

Personal Details
Current Education
Past Education
Family Members
Expenses/Finances
Statements where the candidates need to answer a few questions
Photos: The candidates need to update their photo as well as their family photograph.
Declaration: In this part, the candidates need to declare and tick the checkbox that they have submitted all the correct form of documents.
List of Documents Required for filling North South Foundation Scholarship
College Admission Card
CET/JEE/NEET rank card
Bonafide certificate from the college into which candidate secured admission
Certificates showing marks secured from class 10th to 12th duly attested
Proof of tuition fee paid /payable annually duly certified by college authorities
Income Certificate issued by a Revenue Official or any other competent authority
Ration card / Aadhar card
Two passport size photographs
One family photo of the family standing in front of the house they live in, and
Reservation Class card duly certified, if the entrance exam rank card does not have the reservation class
North South Foundation Scholarship Renewal
The candidates who are benefitted with the scholarship last year and are still eligible can apply for renewal of the North-South Foundation Scholarship. Such candidates have to take a bonafide certificate from his/her college, marks memo, of the previous year/semesters, conduct certificate and fees paid receipt for the current year and forward it along with a hard copy of renewal application form. The candidates must fill the application form carefully because the incomplete form or any mistake in the application form will be liable to be rejected.
Submission of NSF Application Form
All the above documents must be enclosed and submitted to the individual and respective chapters that are given below.
India Chapters
State

Cities

Andhra Pradesh

Tanuku

Kurnool

Vijayawada

Visakhapatnam

Assam

Guwahati

Bihar

Patna

Chandigarh

Chandigarh

Delhi

Delhi

Gujarat

Ahmedabad

Jammu & Kashmir

Jammu & Kashmir

Haryana

Panchkula

Karnataka

Bangalore

Mysore

Kerala

Kochi

Maharshtra

Aurangabad

Mumbai

Pune

Madhya Pradesh

Bhopal

Satna

Rewa

Orissa

Bhubaneswar

Punjab

Patiala

Rajasthan

Jodhpur

Udaipur

Tamil Nadu

Chennai

Madurai

Nagercoil

Tanjavur

Coimbatore

Telangana

Hyderabad

Uttar Pradesh

Kanpur

Moradabad

West Bengal

Kolkata
NSF Scholarship Selection Process
The academic record is seen as the criteria for selection of the candidate.
Apart from reviewing academic records and income statements, NSF will also review the special circumstances under which the student is submitting his / her application.
Interview after Selection: Once shortlisted the students along with their parents will be called for the final interview.
Preference is given for North South Foundation Scholarship 2019 to
Students coming from Government schools and colleges.
Fresh students going to Government colleges.
Students getting the top rank in the first attempt.
Students not getting other scholarships.
North South Foundation is the last resort for financial assistance to a needy student
NSF Scholarship Contact Details
North South Foundation
Email - indiascholarships@northsouth.org
State-wise contact for the scholarship - Click Here