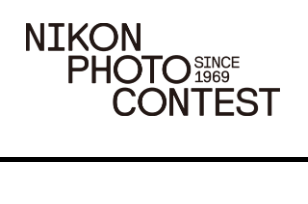 Nikon Photo Contest 2018-19
About Nikon Photo Contest
Nikon Photo Contest is conducted by Nikon Corporation International every year since 1969 to offer a chance to the photographers worldwide to communicate and to enhance the image-making culture uniform for amateurs and professionals. The period of application for Nikon Photo Contest is 18 October 2018 to 31 January 2019. The Nikon Photo Contest fosters a passionate community that supports the photographers and filmmakers who are willing to share stories and impact the thinking of people through images. The participants can submit the following.
Photograph
Video (6 to 180 seconds)
This year it is the 36th year of the photography contest, and for this year edition, the pictures will be accepted from any device including the smartphones. The photographs have to be submitted in any of the three categories on the themes discussed below.
The participants can submit photographs in any/all of the following categories, and the limit for the photos is ten submitted across all categories and one video.
Entry Category
Age
Entry Format
Theme
Short Film Award
No age restriction
Video of 6-180 seconds
Hope
Next Generation Award
Up to 25 years of age
A single photo, Photostory
(two to five images), video through any equipment
Identity
THE OPEN Award
Open to All
Change
Nikon Photo Contest Dates 2018-19 Dates
| | |
| --- | --- |
| Events | Dates |
| Contest Open | 18 October |
| Contest Closes on | 31 January 2019 |
| Posting of entries on the website after the first round | May 2019 |
| Final Round of Judging | June 2019 |
| Notification of the students via email | Mid-July 2019 |
| Contest results to be announced | September 2019 |
Subscribe for Regular Updates of Nikon Photo Contest
Nikon Photo Contest Eligibility Criteria
Gender
Both
Region
Global
Class/ Age

Open to all age groups

Details

All amateurs and professionals can apply.

Applicants younger than 18 years are required to take permission of a parent or a guardian. Applying for the contest shall indicate that permission has been granted.

The work (photographs & Videos) should be original work of the photographers and should not be submitted anywhere else.

Not open for employees of Nikon or its subsidiary companies or associates.
Nikon Photo Contest Reward
Grand Prize: A trophy, an award certificate, Nikon products worth 500,000 yen in cash and a chance to show his/ her portfolio on Nikon Photo Contest Website.
The grand prize will be selected from among the Gold Prize winners.
3 grand prize will be awarded for the entire contest. The grand prize winner can also exhibit his/her other work for which he/she holds a copyright on the awards website.
Number of Winners
| | | | | |
| --- | --- | --- | --- | --- |
| Category | Next Award | Open | Short Movie | Total |
| Gold Prize | Single (1), Story (1) | Single (1), Story (1) | Video (1) | 5 |
| Silver Prize | Single (3), Story (3) | Single (3), Story (3) | Video (3) | 15 |
| Bronze Prize | Single (5), Story (5) | Single (5), Story (5) | Video (5) | 25 |
Awards
Category

Awards

Gold Prize

Nikon D850, AF-S NIKKOR 24-70mm f/2.8E ED VR kit or
Nikon Z 7, NIKKOR Z 24-70mm f/4 S

Silver Prize

Nikon D500, AF-S DX NIKKOR 16-80mm f/2.8-4E ED VR or
Nikon Z 6, NIKKOR Z 24-70mm f/4 S

Bronze Prize

Nikon D7500 Nikon AF-S DX NIKKOR 16-80mm f/2.8-4E ED VR
NOTE: Prizes can be changed without notice. But, prizes cannot be exchanged, transferred or reclaimed for cash.
Nikon Photo Contest Application form and Process
The applicants are required to apply through the Online Application System
The applicants will have to fill in the application form and upload their work. An applicant can submit a maximum of ten pieces of work of photography and 1 work for Video. There are no application charges to apply for the contest. Applicants can also register by downloading the contest app for Android and iOS which will be released when the entries open.
Entry categories
Next Generation Award
Theme: " Identity"
Entry Format: single photo, photo story (two to five images), video any equipment must be used
Entrants must be under the age of 25
The OPEN Award
Theme: " Change"
Entry Format: single photo, photo story (two to five images), video
Any equipment can be used
No age restriction
Important points to be noted
Applicants cannot submit the same work or parts of the same work for single photo and photo story.
Applicants can submit max 10 photos & 1 video in any of the categories.
Applicants can enter multiple times until they do not exceed the number of works allowed.
Applicants can cancel the submission and re-enter the work during the entry period of the contest.
Applicants can only submit one entry out of category E & F.
Retouched images using any software including any photo editing app shall be accepted.
Photographs clicked using any smartphones or digital still cameras (including medium and large format cameras).
Both colour and monogram Images are accepted.
Not to do these things for participating
Entries cannot be submitted through an email.
Works that have won prizes in other contests and are submitted for other competitions after applying for this competition are not eligible.
Same works cannot be sent for the single photo category and photo story category.
No photographs taken on film shall be accepted.
Scanned photographs taken by film cameras shall not be accepted.
File Size- Still Photography
File size: Up to 20 Mb per work
File format: JPEG/ 150dpi (recommended)
sRGB shall be the standard colour space for judgement.
File Size Video
Videos created using any the video recording feature of any device shall be accepted.
Length of the video: 6 seconds to 180 seconds
File size: up to 400 Mb
File format:.MOV or MP4
Music in the video
Any music used must either be copyright-free and performed and recorded by the entrant or a person designated by the entrant (commercial recordings of
copyright-free music may not be used in the video) or
Be works for which the entrant holds the copyright and for which the copyright has not been transferred to a copyright collective or other body.
Nikon Photo Contest Selection Process
The winners shall be invited to the award ceremony and an exhibition which will be held for the awarded work. The date and venue shall be announced on the website. Winners shall review the documents sent to them by the organiser. They shall fill in the required fields and sign the documents after accepting the terms and conditions. These documents shall be delivered to the organiser through the mail or an email on or before the date allotted. In the case of any information to be confirmed, the organiser may even make a telephone call.
Nikon Photo Contest Contact Details
Email- support@entry.nikon-photocontest.com