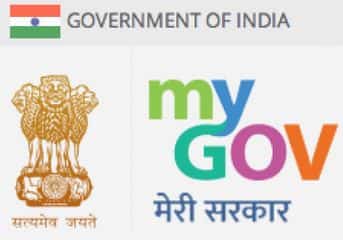 Design Logo, Slogan and Donor Pledge for NOTTO- MyGov India
About Design Logo, Slogan and Donor Pledge for NOTTO- MyGov India
Government of India Invites applications from Indian Citizens to participate in MyGov Competition to design Logo, Slogan and Donor Pledge for NOTTO.
The participants are supposed to design a Logo, Donor Pledge and Slogan to promote National Organ & Tissue Transplant Organisation (NOTTO).
Competion Details:

Details of Logo: The logo should be dynamic, vibrant and reflect the spirit of Organ and Tissue Donation. The size of logo while submission should be 4x4cm with minimum 200 pixels.
Details of Background of Donor Pledge Card: The Donor Pledge Card is to be carried by the Donor.

Front part of the card will have the pledge while the backside of the card is to be designed. The details background needs to be in Landscape layout with the size of 8.5 x 5.5cm.

Slogan Writing: The slogan can be in Hindi or English and NOTTO seeks the creative input on the issues related to Organ Donation in the form of slogan, especially Deceased Donor Organ Donation.
Deadline: October 25, 2015

Prize: Winner from each of Logo, Donor Pledge Card & Slogan will be awarded with cash prize of Rs. 25,000 while next 5 selected entries will get Rs. 5,000 each
Submission: The entries for the competition need to be submitted using the creative corner of MyGov Platform and participants should make sure that their MyGov profile is updated.
Subscribe for Regular Updates of Design Logo, Slogan and Donor Pledge for NOTTO- MyGov India
Design Logo, Slogan and Donor Pledge for NOTTO- MyGov India Eligibility Criteria
| | |
| --- | --- |
| Gender | Both |
| Region | All India |
| Class/ Age | Open for All |
| Details | Nationality: The competition is for only Indian Citizens. |