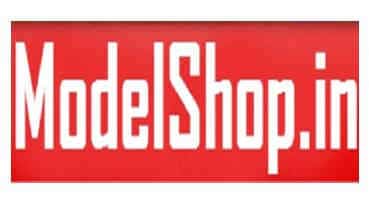 Model Shop School Science Championship
About Model Shop School Science Championship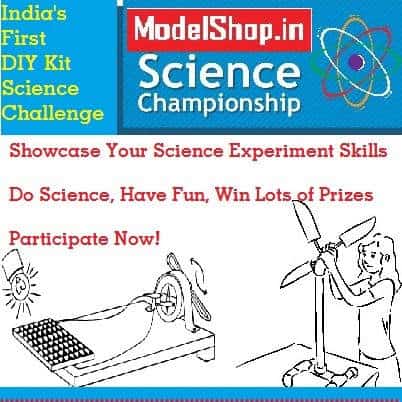 ModelShop.in, a Science Partner of Edinburgh

International Science Festival,

introduces a Science Championship to promote excellence by encouraging students to undertake individual or team Science Experiments.
Championship is designed by Ex-ISRO Scientists, Science Talent Search Winners and Distinguished Educationalists.
Its India's first offline PRACTICAL Science Challenge with DIY(Do it Yourself) Kit.
It improves students' understanding of the value of scientific study and informs their consideration of future careers in these disciplines.
Govt Schools or School run by Charitable Institutions can contact organisers for a free entry.
The contest is run on monthly basis.
Subscribe for Regular Updates of Model Shop School Science Championship
Model Shop School Science Championship Eligibility Criteria
Gender
Both
Region
India
Class/ Age
8 to 15 years
Details

All Schools that provide quality Science Education can register themselves as partner for this Championship.

The Students of these schools can compete as an individual or as a member of a team.
Model Shop School Science Championship Reward
Winning projects receives scholarships ranging from Rs.1,000 to Rs 20,000.
Model Shop School Science Championship Application form and Process
Participants are invited for learning with simple Do-It-Yourself science kits in the fields of Energy, Electromagnetism, Mechanics, Electronics and Basic Sciences.
All Participants are required to choose 3 categories and pay an Entry Fee of Rs. 750 to register for the competition.
Model Shop will assign a Science Experiment and will provide all the study materials, kits and observation log book to conduct the experiments.
Participants will be given four weeks to complete the experiment and submit the observation log book online.
Model Shop School Science Championship Selection Process
Finalists to the championship will be informed and will be invited to participate in the regional championship.
Winners will be selected from the Regional Science Championship for each category and awards will be distributed.
Model Shop School Science Championship Address
Gem Plaza,Infantry Road, Bangalore, Karnataka,India
Model Shop School Science Championship Contact Details
Mobile No: +91-9620007901