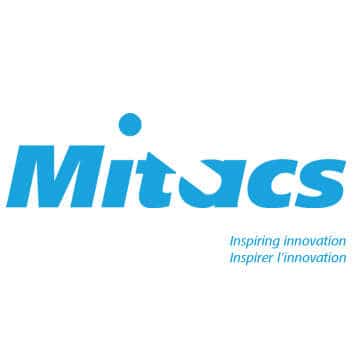 Mitacs Globalink Research Internship 2021
About Mitacs Globalink Research Internship
Mitacs Globalink Research Internship is open to undergraduate students of India, Australia, Brazil, China, France, Germany, Mexico, Saudi Arabia, and Tunisia. The Globalink Research Internship is a competitive initiative for young researchers and provides them with an opportunity to undertake research projects at Canadian Universities. Mitacs Globalink Research Internship is a summer internship program for 12 weeks i.e. from May to September that offers young talents a platform to pursue their research interests & skills and to gain expertise in the relevant stream.
Globalink Research Internships are open to all academic disciplines including humanities, social sciences and STEM disciplines
During the internship program, students participate in research projects under the supervision of outstanding faculty members, work with graduate students & research associates, and experience the many one-of-a-kind educational, social, and recreational opportunities Canada has to offer.
Students who apply must be enrolled as a full-time student in an undergraduate degree-granting program at an accredited university in Brazil, China, France, India, Mexico, Saudi Arabia, Turkey or Vietnam, the countries whose students are eligible to apply for the Globalink Internship.
For 2018, 45 Canadian Universities (List of Universities) are offering the Globalink Research Internship Program to selected International students.
This year, Mitacs Research Internship Program will host more than 475 students and Interns will arrive between 1 May and 30 June and depart between 31 July and 30 September from Canada.
Duration of Internship: 12 weeks
Globalink Research Internship 2021 Cycle
Dates
Events
April to June

Professors incorporated have to submit research projects
to Mitacs.
Accepted projects are made available to the student
applicants in an online database.


July to September

Eligible students will submit applications, and select research projects from the online database and submit it.

October to December

Mitacs will provide details of the proposed candidates including
their profiles and projects.
Shortlisted candidates are interviewed, and professor submits the list of selected candidates.

January to April

Professors and their accepted student(s) arrange pre-project

May to September

Globalink Research Interns arrive in Canada
Work with supervising professors for 12 weeks on the research project.
Subscribe for Regular Updates of Mitacs Globalink Research Internship
Mitacs Globalink Research Internship Eligibility Criteria
Gender
Both
Region
Selected Countries
Class/ Age
Undergraduate students



Students enrolled in a full- time undergraduate degree at an accredited university in India, Australia, Brazil, China, France, Germany, Mexico, Saudi Arabia, and Tunisia.
(India specific details of the list of accredited universities)
Applicant should be in the second-to-last year of an undergraduate program or combined undergraduate/Master's program
Applicants must have a minimum of 1 and a maximum of 3 semesters of course work remaining in the program in which they are presently enrolled.

Minimum grade requirement (or equivalent) for applying to Mitacs Globalink Research Internship

Australia: 75% (Distinction or equivalent)
Brazil: 8/10 and ENEM score of at least 600 in an exam from 2009 or onward
China: 3.5/4
France: 12/20
Germany: 2.9/6
India: 8/10
Mexico: 80%
Saudi Arabia: 80%
Tunisia: 12/20
Mitacs Globalink Research Internship Reward
Selected students for Mitacs Research Internship Program will receive a research project with a Canadian professor and university, based on their expertise & skills. Mitacs Research Internships are currently available at over 45 universities across Canada.
Interns will arrive between 1 May and 30 June and depart between 31 July and 30 September

Through the experience, interns will get a chance to explore their independence and gain international experience in a new country.

Also, they will have an opportunity to attend professional skills development workshops and social activities.
A chance to act as ambassadors for the students thinking to apply for the internship in coming years.
Note: The number of placements will depend upon the availability of Research Internship funding.
Selected candidates of the Mitacs Globalink Research Internship will also receive expenses for:
Flight and student visa reimbursement (amount varies depending on the country of origin of the applicant)
Transportation from the airport in Canada to accommodation.
Housing
Health Insurance
Student Enrollment Fees
Stipend for food and incidentals (amount varies depending on the country of origin)
Support from graduate student mentors on-campus in Canada
Registration for industry events and professional development workshops
Research Internship certificate of completion
An opportunity to avail Graduate Funding in Canada: On successful completion of the research work, Research Internship alumni can apply for the Graduate Fellowship, which will lead them to pursue three years Master's or PhD programs in Canada with the reward up to CAD 30,000 paid.
Mitacs Globalink Research Internship Application form and Process
Students as per the eligibility criteria have to create a personal user account on the student platform to apply for the Mitacs Globalink Research Internship in Canada. Once the applicant gets logged on, he/she may begin their application for the Internship.
Click here to Apply
Note: Students must not create two profiles to avoid incorrect processing of their applications.
Applications received by e-mail, fax or email will not be entertained.
The application will be submitted automatically on 18 September, 09:00 Pacific Daylight Time. Candidates apply for the Internship must save the changes made to their application before 18 September 2017.

Mitacs will assess the applications only after the deadline to apply is over.
Submission of the project for Mitacs Globalink Research Internship
Candidates applying have to submit a minimum of 3 and a maximum of 7 projects in at least three Canadian provinces (excluding Prince Edward Island).
Database of projects is available on Students' Portal, and students will be able to search it by institution name, province, and keywords.
Transcript: Along with the project students have to submit a transcript ( written copy) from the home university in the primary language of project i.e. English or French.

If the submission is made in other languages (i.e. Arabic, Chinese, Hindi, Portuguese, Turkish, Spanish and Vietnamese, the project copy should be translated, notarized and submitted into the primary language i.e. English/French)

The transcript has to be submitted along with the online application

Note: If applicants come across any technical difficulty, then they may submit a ticket regarding their problem on the website https://help.mitacs.ca/. It will take almost five days to respond from the Mitacs end.
Mitacs Globalink Research Internship Selection Process
Among all the applications received, candidates will be shortlisted and will get a score based on their skills & expertise from Mitacs. The list of the shortlisted applicants' details will be provided to the professors and they will contact the proposed students in the month of November/December for taking an interview. Interview results will be released in the month of January or February. All applicants will have a final notification about the status of their application by March.
Mitacs Globalink Research Internship Selection Criteria
Be fluent in the language of the project, i.e. English and/or French
The score would be based on the GPA, University and the research experience of the candidate.
Possess a passport from your home country that is valid at least until January 2017.
If attended more than one accredited university since you started your program, you will need to provide a transcript for each university.

The Globalink application allows you to submit up to four different PDF files under the transcript section. It is preferred that you can combine all your transcripts into one PDF document.
Selected Candidates for Mitacs Global Internship

Mitacs will send the selected candidates an award letter detailing its financial commitment to them. Selected candidates will also receive a letter of invitation from their host Canadian university confirming the internship.
All the additional details will be provided to the chosen candidate closer to their travel date.
After selection, interns have to work for 40 hours per week on their project
How the matching process and evaluation criteria of the projects submitted by the Canadian Professors to Mitacs will take place?
Professors go through the project proposals submitted to Mitacs and the applications will be reviewed. On the basis of this, a list of possible matches is generated by combining the lists of professors submitted by all students. Each match is weighted based on the student's score and ranking.
- each application is scored based on criteria including, but not limited to, GPA, university, and research experience, and ranks students based on their score.
As the approved projects are student-driven, so the students are liable to consider a professor's perspective project during the application process, it will not be assigned a Globalink Research Intern.
Mitacs Globalink Research Internship Contact Details
E-mail: helpdesk@mitacs.ca.