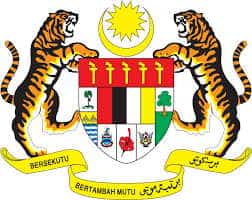 Malaysian International Scholarship 2016
About Malaysian International Scholarship
Malaysian International Scholarship 2016 in an initiative by the Malaysian Government to invite and welcome the best minds to pursue advanced academics in Malaysia in Public and private universities in Malaysia.
Malaysian International Scholarship is sponsored by

Malaysian Government

and it is given to postgraduate and post-doctoral students across the world.
The objective of Malaysian International Scholarship is to identify hidden talents and provide them ample opportunities to improve their skills and expertise.
Last Date of Application: March 31, 2016
Field of Study - Applicants may choose any related course within the field/areas mentioned

Science and Engineering
Agriculture and Fisheries
Economics and Islamic Finance
Information and Communication Technology
Biotechnology
Biosecurity and Food Safety
Infrastructure and Utility
Environmental Studies
Health excluding nursing, medicine, clinical pharmacy.

Type of Scholarship: Partially paid (Covers the majority of the expenses)
Course Level: Master's and PhD
Country of Study: Malaysia
Subscribe for Regular Updates of Malaysian International Scholarship
Malaysian International Scholarship Eligibility Criteria
Gender
Both
Region
Global
Class/ Age
Candidates with Master's and Ph.D. degree
Details
In order to get the Malaysian International Scholarship, the candidates must fulfill the following criteria:

For post graduate level, the age bracket shouldn't be more than 40 years, whereas, for post-doctoral, the age requirement is 45 years.
The aspirant/ candidate must have obtained second class upper (honors) or a CGPA of 3.5/4 at Bachelor Degree Level.
Master's Degree applicants and for Ph.D. candidates must possess CGPA 3.5/4.0 or very good result at Master's degree level in a similar field of intended Ph.D. study.
Journals, portfolios, and patented copy rights of reserach and proposals are also required. A good passion in research at Post Doctorate level will provide an edge to candidates.
The candidate must have taken the English proficiency test: TOEFL or IELTS. For IELTS, the candidate has to secure at least 6.5 bands, whereas, for TOEFL the minimum score should be at least 580 and for computer-based test, the minimum score should be 230, and for Internet-based test, the score should be 92.
The candidate should be physically and mentally fit to take the program. A certificate summarizing physical fitness from medical professionals/ doctors has to be submitted.
The candidate should have applied for post graduate and a post-doctoral course in Malaysia and the application has been readily accepted by universities in Malaysia.
Malaysian International Scholarship Reward
The Malaysian International Scholarship 2016 would ensure that the candidates who have won the award must cope with the expenses of studying in Malaysia. The rewards provided would be as follows:
Air tickets from recipient's capital city to Malaysia
An approved tuition fees
Monthly maintenance allowance
Annual grant for books and internal travel
Medical / Health Insurance
Installation and Termination grant
Thesis allowance
Visa
Malaysian International Scholarship Application form and Process
Malaysian International Scholarship Application Process
Step 1: Online Application
Candidates can apply at any university of their choice. They will have to submit the educational certificate and other documents that include the following:
University's post graduate/ post-doctoral application form
Passport showing the evidence of citizenship of a particular country.
Copy of Academic certificates and transcripts
An updated CV
Testimonials, research papers, proposals relevant to the study and other co-curriculum certificates, if any.
Any membership certificate from professional bodies.
Step 2: Information Submission
Upon submitting the aforesaid mentioned details, the university in Malaysia who are interested would give a letter of offer; the candidates must proceed to the Malaysian International Scholarship website and register themselves.
Submission of Application Form
Application form would be submitted online and the candidates must ensure that no wrong information is shared in the form.
Participating Universities for Malaysian International Scholarship
Universiti Teknologi Malaysia (UTM)
Universiti Sains Malaysia (USM)
Universiti Putra Malaysia (UPM)
Universiti Malaya (UM)
Universiti Teknologi Mara (UiTM)
Universiti Islam Antarabangsa Malaysia (UIAM/IIUM)
Universiti Utara Malaysia (UUM)
Universiti Kebangsaan Malaysia (UKM)
Universiti Tun Hussein Onn Malaysia (UTHM)
Universiti Teknikal Malaysia Melaka (UTEM)
Universiti Sains Islam Malaysia (USIM)
Universiti Pendidikan Sultan Idris (UPSI)
Universiti Malaysia Terengganu (UMT)
Universiti Malaysia Sabah (UMS)
Universiti Malaysia Pahang (UMP)
Universiti Malaysia Sarawak (UNIMAS)
Universiti Malaysia Perlis (UNIMAP)
Universiti Sultan Zainal Abidin (UNISZA)
Universiti Pertahanan Nasional Malaysia (UPNM)
Universiti Malaysia Kelantan (UMK)
Universiti Teknologi Petronas (UTP)
Universiti Tenaga Nasional (UNITEN)
Multimedia University (MMU)
International Centre For Education In Islamic Finance (INCEIF)
Heriot-Watt University(HWU)
Malaysia Asia Pacific University of Technology & Innovation (APU)
Malaysia Monash University Malaysia
The University of Nottingham Malaysia Campus
Malaysian International Scholarship Selection Process
Selection Criteria for the scholarship
High-level academic achievement
The quality of the research proposal and its potential contribution towards the advancement of technology and human well-being.
Excellent communication, writing and reading skills in The English Language
Malaysian International Scholarship Address
Ministry Of Higher Education Malaysia Level 2, No 2, Tower 2 Jalan P5/6, Precinct 5 Federal Government Administrative Centre 62200 Putrajaya
Malaysian International Scholarship Contact Details
Email: bb.international@mohe.gov.my
Phone No: +603 8870 6000 ext. 6368 / 6337