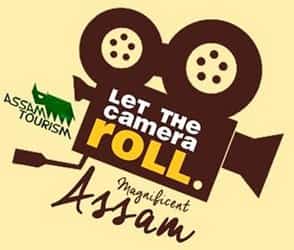 Magnificent Assam National Short Film Competition 2015
About Magnificent Assam, National Short Film Competition 2015
Directorate of Tourism, Assam is organizing Magnificent Assam National Short Film Competition 2015.
The duration of the film should be 3 minutes and it should be based on the Theme: 'Tourism Potential of Assam' focusing on any one or all of the aspects of Assam:

Aesthetic Beauty
Culture
Landscapes
Wildlife
Festivals
History
Life
Tribes

The winners will be awarded with Cash prizes worth Rs.6 lacs along with other souvenirs and mementoes.
The following should be the specifications of the film:

Duration: 180 seconds
Genre: The film can belong to any genre, and the makers have all the creative freedom.
Resolution: The film needs to be either in 720 or 1080 resolution.
Format: The film can be submitted in .mov/.avi/.mp4 formats.
Language: Films having narratives in any language other than English should have subtitles with it.

The Submission should be in accordance with the following:

The submission will be considered only after 2 DVDs of the submission are received along with the application form. >> Click here to download the application Form.
The name of the work, runtime, format and Director's Names should be mentioned on the DVDs.
The submission should include a detailed synopsis of the film & credit list along with all required certificates such as CBFC certification, broadcast rights, broadcast consent, etc.

Submission of the Entries: The entries are to be sent to the following address along with the application form and other certificates:

Directorate of Tourism, Station Road, Pan Bazar Guwahati, Assam Pin: 781001 Email: entries@magnificentassam.com

Result: The result will be announced within 10 working days after the submission is over.
Subscribe for Regular Updates of Magnificent Assam, National Short Film Competition 2015
Magnificent Assam, National Short Film Competition 2015 Eligibility Criteria
Gender
Both
Region
Global
Class/ Age
Open for all having age above 16 years
Details

Nationality: The National Short Film Competition 2015 is open for Indian citizens only.
Age: The participants should be older than 16 years of age.
Proficiency: There is no restriction on the level of proficiency of the candidate i.e. professional as well as amateur can participate in it.
Age: The Video must be filmed in Assam with in last 3 years.