Last date to apply
December 24, 2015 (9 a.m.-5 p.m.)
About
Pandit Madan Mohan Malaviya was an educationist who played a major role in the Indian Independence movement. He founded the Banaras Hindu University(BHU) at Varanasi in 1916 and remained its Vice-Chancellor from 1919-1938. He also founded the English newspaper 'The Leader' in 1909.
In his memory, CBSE announces an Expression Series on 'Education for Future Development' on December 24, 2014 (9 AM -5 PM).
CBSE Expression Series will be three categories:

Class 1-5
Class 6-8
Class 9-12

Entries can be made in the essay, poetry or anecdotes format and topics for the same will be divulged on December 23, 2014.
Candidates can submit their entries online on the official website www.cbseacademic.in on December 24, 2014, or via their mobile phones.
Students may submit their entries from home since schools will remain closed on the eve of Christmas holidays.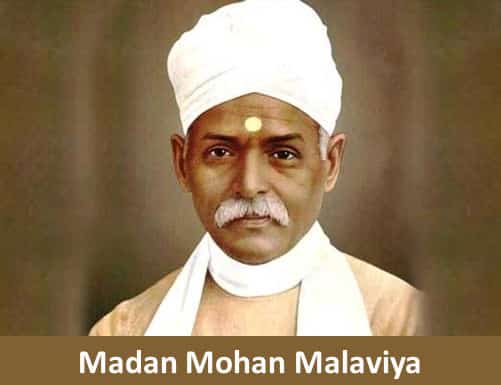 Subscribe for Regular Updates of
Eligibility Criteria
Gender
Both
Region
All India
Class/ Age
Students from Class1-12
Details

Participation is optional and schools affiliated under CBSE are eligible to participate.
Interested students can enter the competitions in English or in any of the 22 selected languages.
There will be Three Categories for Participation

Class 1-5
Class 6-8
Class 9-12
Reward
Pt Madan Mohan Malaviya CBSE Expression Series Reward
Cash Prize: Top 36 entries in each category will win a cash prize of Rs 2000
Certificate of Merit: The winners will also win a 'Certificate of Merit'.
Application form and Process
The student has to submit the entry either in the form of Essay, Poetry or Anecdotes format on the below given topics according to the Class they are studying in.
Topics for Pt Madan Mohan Malaviya CBSE Expression Series
| | | |
| --- | --- | --- |
| Class | Topic | No of Words |
| 1-5 | My dream for my country! | 250 |
| 6-8 | I dream of a nation where… | 500 |
| 9-12 | Education in India should be… | 1000 |
Submission of the Entry
Online:
Students can apply online by clicking on a link provided by CBSE on its official website cbseacademic.in
Offline: (Via Whatsapp)
Write your full name and name of the school before starting to write on the sheet.
Review your entry carefully before scanning a picture of the sheet and sending it on Whatsapp.
Classes 1-5 are required to send the entries to: +91-7042745234
Classes 6-8 are required to send the entries to: +91-9910356962
Classes 9-12 are required to send the entries to: +91-9910356965
Offlinr- Upload on the Website >> Upload your file here
Entries can be submitted on December 24, 2014 till 5p.m.
Important points:
The size of the file should not be more than 5MB.
The topic will be released one day prior to the date of competition i.e. December 23, 2014.
Students have to follow the requisite format.
Entries sent via email will be rejected.
Students need to have a valid email ID.
Selection Process
Pt Madan Mohan Malaviya CBSE Expression Series
Only original and plagiarism free content will be considered.
Telephone verification: Prospective winners will have a telephonic conversation with the judges for confirmation.
Contact Details
Joint Director at 011-23215130 or 011-23212603/ 23234324/23220154