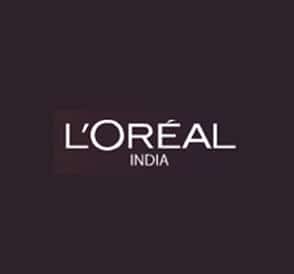 L'Oreal India for Young Women in Science Scholarship 2019
About LOreal Young Women in Science Scholarship
L'Oreal India For Young Women in Science Scholarship is initiated as L'Oreal believes that science has played a great role in the progress and the endowment of women is crucial to its future. L'Oreal India For Young Women in Science Scholarship programme emboldens women to choose careers in science. The programme was commenced in 2003 and since then the programme has helped young women to engage in scientific studies. The last date to apply for the scholarship was 15 July 2019
Eligibility
The scholarship is open for female students who have passed class 12 with 85% in PCM/PCB/PCMB in 2019
This scholarship is open for graduate study in any field of science - pure sciences, applied sciences, engineering, medical or any other graduate courses pertaining to science stream
Annual family income of the applicant is less than INR 4 Lakhs.
Not more than 19 years as on 31 May 2019
Loreal Young women in science scholarship Amount
The scholarship consists of up to Rs. 2.5 lacs, granted in equal annual instalments
This reward will cover colleges fees for pursuing any scientific field in any recognised college or University in India.
The reward will be divided in equal annual instalments over the period of the degree of study, provided that the certificate of passing is being submitted every year.
Subscribe for Regular Updates of LOreal Young Women in Science Scholarship
LOreal Young Women in Science Scholarship Application form and Process
Candidates can fill the application forms either online or offline. The candidates shall submit their forms in an enclosed envelope accompanying the following documents:
Attested copy of age proof
Proof of parents income (income certificates/salary slip) along or Form 16
Attested copy of class 10th mark sheet
Attested copy of class 12th mark sheet or copy of C.E.T mark sheet (if applicable)
An essay (not more than 600 words) about yourself and why you have decided to pursue the chosen course of study and how the scholarship will help you, which is to be handwritten by yourself.
LOreal Young Women in Science Scholarship Selection Process
The scholarship shall be granted to the students solely selected by L'Oreal India Private Limited. The discretion of L'Oreal India shall be conclusive. No requests shall be entertained for reasons regarding non-selection.
Interview: Selected candidates and their parents shall be called for an interview in Delhi/ Hyderabad/ Mumbai/ Bangalore at their own cost. The jury shall conduct the interview which will include L'Oreal representatives and other renowned members of the scientific/academic communities.
The candidate or her parents shall be joint/ and severally liable for the entire amount deposited by L'Oreal India in case the candidate abandons the course. In case the details mentioned in the form turn out to be false or misleading at any time, L'Oreal shall have the liberty to withdraw the scholarship.
The scholarship shall be handed over only after submission of the original proof of admission on the Institution's letterhead.
Documents needed to Avail Scholarship
The scholars need to submit the following documents within two months of receiving a scholarship letter from L'Oreal India.
Admission letter (attested by the college)
Fees receipt (attested by the college)
Student's own bank account number
PAN Card Copy or Aadhar Card
Original cancelled bank cheque with all the details printed & legible (name of the account holder, bank account number & IFSC code)
OR
Bank passbook copy which clearly mentions the name of the account holder, bank account number & IFSC code. The copy requires to be attested by the bank
OR
Original letter from the bank providing details like bank name, branch name with address, name of the account holder, bank account number & IFSC code
An undertaking signed by yourself and either one of your parents