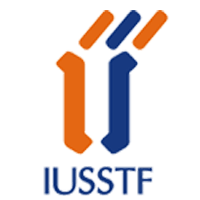 Khorana Scholarship Program 2020 - Application Open
About Khorana Scholarship 2020
Khorana Scholarship has been launched to provide an opportunity to the brightest students of India to undertake research at University of Wisconsin-Madison (UW) and partner universities in Summer 2020 for a period of 10 -12 weeks. The prestigious Khorana Program for Scholars is supported by The Department of Biotechnology (DBT), Govt. of India, Indo-US Science and Technology Forum (IUSSTF) and WINStep Forward.
The objectives of the program are
Provide encouragement to young scholars to undertake R&D
Enable students to carry out research at a premier University in the United States
Transform research into societal benefits Build a seamless scientific community between India and the United States
The program will begin on May 2020 and end in July 2020.
Khorana Scholarship Program Dates
| | |
| --- | --- |
| Events | Dates |
| Application ends | 31 October 2019 |
| Result and announcement of the selection list | Mid-March 2020 |
| Program Begins | May 2020 |
| Program Ends | July 2020 |
The Result will be announced in Mid March 2020 and successful applicants have to identify their own U.S. host based on matching research interests.
Khorana Scholarship Includes
Monthly Stipend
Air-fare (To be facilitated by IUSSTF Travel desk)
Health insurance
The Scholar would need to cover Accommodation costs, Visa Fees, and Tuition/Bench Fees on his/her own. The host institution (or the faculty host) may help cover the costs of housing for the duration of the fellowship and/or waive (or cover) any tuition or bench fees.
Subscribe for Regular Updates of Khorana Scholarship 2020
Khorana Scholarship 2020 Eligibility Criteria
Gender
Both
Region
All India
Class/ Age
B.Tech, M.Tech or M.Sc. Biotechnology and allied areas

Candidate should be currently pursuing B.Tech., M.Tech., B.Sc, MSc., B.E., M.E., M.S., Integrated B.S-M.S., B.V.Sc., M.V.Sc., B. Pharm., M. Pharm., MBBS., and Master in Medical Science and Technology (MMST) at recognized institutions of higher education in India in Biotechnology and allied areas (including agricultural, food, health, biomedical sciences and interdisciplinary areas like Computational Sciences, Big Data, Machine Learning etc.
Final Year students and PhD students are not eligible.
The applicant should have

Cumulative Grade Point Average (CGPA) of 8.0 or higher
Percentage equivalent: 80% and higher.
Minimum 65% and higher if the applicant is an MBBS student.

Candidates who shall be completing their degree program on or after May 2021 are eligible to apply

Not Eligible to apply for Khorana Scholarship

PhD students are NOT eligible to apply
Final year students are not eligible
Applications in the subject - fields other than those specified in the advertisement will not be considered.
Khorana Scholarship 2020 Application form and Process
Candidates can make the online application for the Khorana Program for Scholars 2020, using the application portal. Applications in subject-fields other than those specified in the advertisement will not be considered
Click here to Apply Online for Khorana Scholarship Program
Documents to be attached with the Khorana Scholarship Application Form
Two recommendation letters from Referees.
Scanned copies of latest mark sheets and transcripts
No Objection Certificate
DO NOT attach Class X/Class XII mark sheets.
Submission of Application Form
The duly filled in online Application Form need to be sent along with all the important enclosures to scholar@indousstf.org
Handwritten & single scanned pages of the application form & supporting documents will not be accepted.
DO NOT attach the mark sheets of Class 10 and Class 12
If you do not have a passport and have applied for it, mention "Applied For" in the passport details section of the Application form
Khorana Scholarship Selection Criteria
Academic background and credentials
Research interests, possible project ideas and career goals
Research experience, technical background, other internships, courses, lab work
Proposed project idea(s)
Need to conduct research in the U.S.
Publications, Poster presentations (if any).
Khorana Scholarship 2020 Contact Details
Phone: 91-11- 42691713, 42691700, 42691708
Fax: 91-11-23321552
Dr. Nishritha Bopana
Indo-U.S. Science and Technology Forum (IUSSTF)
Fulbright House 12, Hailey Road New Delhi – 110001
Email: scholar@indousstf.org