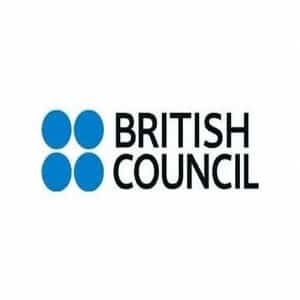 Julian Opie Facebook Contest 2015 by The British Council and Dr. Bhau Daji Lad Museum
About Julian Opie Facebook Contest
Julian Opie Facebook Contest has been launched by The British Council and Dr. Bhau Daji Lad Museum.
The oraginsers are inviting entries by individuals to relate with the theme of Julian Opie's current exhibition, Winter
Candidates have to submit an image or visual that aptly shows a landscape from their surrounding and captures the beauty of nature.
The exhibition is on view at the Dr. Bhau Daji Lad Museum till September 13, 2015
Subscribe for Regular Updates of Julian Opie Facebook Contest
Julian Opie Facebook Contest Eligibility Criteria
Gender
Both
Region
All India
Class/ Age
Open to All
Details

Anyone can participate in the contest irrespective of age.
Interested candidate should have viewed the exhibition at the Dr. Bhau Daji Lad Museum
Julian Opie Facebook Contest Reward
Julian Opie Facebook Contest Reward
The most visually striking entries stand a chance to win some exciting prizes such as:
1-year free online membership to the British Council library
Museum merchandise
British Council iPad covers
Notebooks
A curatorial tour of the exhibition.
The BEST 3 ENTRIES will win special gifts
Julian Opie Facebook Contest Application form and Process
Julian Opie Facebook Contest Application Process
Interested candidates have to submit ONE IMAGE/ VISUAL that aptly shows a landscape from their surrounding and captures the beauty of nature.
It could even be a painting or sketch.
Thereafter candidates have to tell in about 100 words something about that image and where it is from (using location tool in Facebook).
Along with the contest photo, candidates have to send a selfie with one of the works or the exhibition banner in the museum.
Submission of the Entries
The contest will be operated through the official Facebook page: facebook.com/BritishCouncilIndia
Candidates have to post their on the page using the hashtags: #JulianOpie and #Winter.
Thereafter they have to share the fb link on Twitter using the same hashtags and tag: @BDLMuseum and @inBritish in your post.
Important Points
The work has to be original and taken by the participant only.
Any entry that violates that condition will be disqualified.
Do not forget to use appropriate hashtags and tagging.
Julian Opie Facebook Contest Selection Process
Julian Opie Facebook Contest Selection Process
Candidates will be selected by the Panel the judges comprising of experts in this field on the basis of the originality, creativity and the picture that catches the eye in one attempt.
The winners will be announced on September 12, 2015
Julian Opie Facebook Contest Address
91 A, Rani Baug, Veer Mata Jijbai Bhonsle Udyan
Dr Baba Saheb Ambedkar Marg, Byculla East
Mumbai
Maharashtra
400027