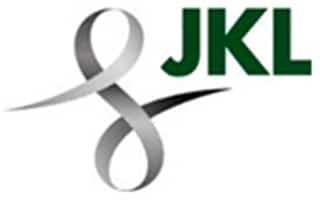 JKL Student Associate Internship Programme
About JKL Student Associate Internship Programme
JKL Student Associate Internship Programme is for students who are just one year away from being a graduate in fields related to Media, Politics etc.
The Internship opportunities at JKL are full-time positions and are offered as summer internships and internships during university semesters.
JKL Group selects one or more intern every year and allows them to discover how it feels like to work as a communication consultant.
Internship Location: The applicants can select the office, where they would like to work. JKL offices are located at the following locations:

Stockholm
Gothenburg
Oslo
Copenhagen
Helsinki
Brussels
About JKL
JKL was established in 1985 and has recruited former Prime Minister Göran Persson as advisor in 2007.
JKL is a leading Nordic advisory firm focused on strategic communication.The organization is based in Sweden and is a part of MSG Group.
JKL has been termed as "the Swedish business sector's main lobbying bodies."
Subscribe for Regular Updates of JKL Student Associate Internship Programme
JKL Student Associate Internship Programme Eligibility Criteria
Gender
Both
Region
Global
Class/ Age
Undergraduates
Details

Nationality: The internship opportunity at JKL is open for students of all nationalities.
Academic Qualification: The student should be enrolled in a relevant educational field and should have 1 year left in completion.
Experience: Prior experience in the field of politics or media will be an additional benefit.
JKL Student Associate Internship Programme Reward
JKL Student Associate Internship Responsibilities
While working as the intern at JKL, the student will be a working at one of the most attractive workplaces of consulting industry and will face very challenging stimulating and professional environment. As a part of the JKL team, the Intern will bear the following responsibilities:
The interns will be a part of the Consultant team and will learn the basics of the profession while helping our consultants as strategic consultants for some of the Nordic region's leading organizations.
The Interns will be involved in several projects simultaneously.
The assignments will include interviews, reading, research, preparing presentations & reports, drafting, client meetings, oral presentations and workshops.
JKL Student Associate Internship Programme Application form and Process
JKL Student Associate Internship Application Process
The application process for JKL Student Associate Internship is completely online and the details of the application process are as follow:
Application Form: Theapplication form for t JKL Student Associate Internship is available on the official website of the organization.
Required Documents: Thecandidates should upload the following documentswhile filling theirapplication form:

Curriculum Vitae: Applicant should upload their most recent and updated Curriculum Vitae.
Cover Letter: A cover letter explaining your skills and suitability as per the internship position.
Academic Documents: The transcripts of your academic documents should be uploaded.