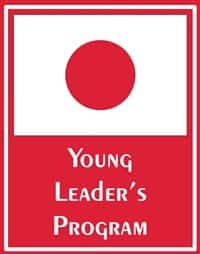 Japanese Government Scholarship for Public Administration/Local Governance
About Japanese Govt. Scholarship for Public Administration
Subscribe for Regular Updates of Japanese Govt. Scholarship for Public Administration
Japanese Govt. Scholarship for Public Administration Eligibility Criteria
Gender
Both
Region
All India
Class/ Age
Graduate Students
Details

Nationality: Applicants from India are eligible for making applications for the scholarship.
Age: The applicant should not be older than 40 years as on October 01, 2016 i.e. should be born after October 02, 1976.
Academic Qualification: Thecandidate making application for the scholarship should be a graduate with excellent academic record.
Experience: 3 years of working experience with government is required to be eligible for the scholarship.
Qualifying Examination: The candidate should have TOEFL-PBT score of 550 or equivalent.
Japanese Govt. Scholarship for Public Administration Reward
The candidate who will be selected for the scholarship will be exempted from Tuition Fee, Entrance Examination Fee and Matriculation Fee. The details of the benefits of the Scholarship are as follow:
Number of Scholarship: Only a single candidate will be selected form all the candidates who made applications for the Scholarship.
Duration of the Fellowship: The duration of the scholarship will be 12 months starting from October 2016 to September 2017.
Offered Institution: The candidate will get admission in National Graduate Institute for Policy Studies (GRIPS) for Degree in Public Administration / Local Governance.
Monthly Allowance: Selected candidate will get 242,000 yen (Approx. Rs.1.59 lakh) as monthly allowance.
Travel Expenses: Economy class round trip travel expense from candidate's nearest international airport to Narita International Airport and back will be provided to the candidate.
School Fee: The candidate will not be charged Entrance Examination Fee, Matriculation Fee or Tuition Fee.
Accommodation: Accommodation may be provided to the selected candidates depending upon the availability of the rooms in National Graduate Institute for Policy Studies (GRIPS).
Japanese Govt. Scholarship for Public Administration Application form and Process
The application should be submitted to Department of Personnel & Training, Ministry of Personnel, Public Grievances & Pensions, Government of India.
To get the application form and details related to the submission of the application form, please contact the following authorities:
Ms. Deepika Lohia Aran, Deputy Secretary - Training Division
Department of Personnel & Training,
Ministry of Personnel, Public Grievances & Pensions,
Block 04, 3rd floor, Old JNU Campus,
New Mehrauli Road, New Delhi-110067


Phone: 011-26168197
Mr. S. Sinha, Embassy of Japan in India Phone: 011-4610 4865