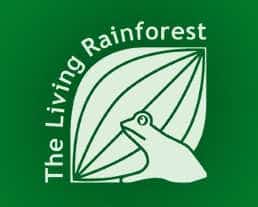 Living Rainforest International Essay Competition 2020
About Living Rainforest International Essay Competition 2020
Living Rainforest essay competition 2019 is to further the knowledge of school student of sustainable living and the ways to achieve it. It is the 6th Edition of the Essay Competition. Since numerous years, this organization has been conducting essay competition to achieve a common goal of attaining sustainable development. Students and Teacher Champions who participate in the essay competition will be eligible to participate in a National Debate on the same theme in Spring 2020, leading to an International Online Debate (among the top-performing students) and Teacher Champions Exchange in Summer 2020
The theme of the Essay writing Competition: PARTNER POWER.
My vision: Partnerships for a sustainable future

Students are free to approach the topic however they wish.
For example, they might decide to:
consider one or many of the SDG's
concentrate on already existing or possible future initiatives, or
focus on local, national or international level partnerships.
For the first time ever, the international events will take place online to help support the broadest possible participation from around the world. The essay writing competition rewards its winner by providing them with a fully paid round-trip to the UK to the 2020 International Schools Debate.
Living Rainforest is a charity run by the Trust for sustainable living. The mission of the Trust is to further the understanding of sustainable living in the UK and abroad through high-quality education.
Living Rainforest International Essay Competition Dates
| | |
| --- | --- |
| Events | Dates |
| School/Teacher Registration Started | The first week of September |
| Last date to Submit the Essay | 20 December 2019 |
| Notification of Winning Finalists at all the Schools | 15 February 2020 |
| National Schools Debate | 15 February - 15 June 2020 |
| Deadline to register for International Online Schools Debates / Teacher Champions Exchange | 15 June 2020 |
| International Schools Debates & Awards, UK | Early July 2020 |
Subscribe for Regular Updates of Living Rainforest International Essay Competition 2020
Living Rainforest International Essay Competition 2020 Eligibility Criteria
Gender
Both
Region
Global
Age
7-17 years
Primary Students: Age 7 to 11
Secondary Students: Age 11 to 17
Living Rainforest International Essay Competition 2020 Reward
The writers of the Top Ten essays in each school category (Primary or Secondary) and the Debate Winners will receive medals, and all Essay Finalists and Honourable Mentions and all Debate participants will receive personalised e-certificates.
All Paid Trip to UK: The Grand prize winners along with the parent, plus one Teacher Champion will be awarded a free trip to Oxford UK in summer 2020 along with £500 spending money. to attend the International Schools Debate.
The cost of the winner team will be covered by the organization.
Living Rainforest International Essay Competition 2020 Application form and Process
Participation in the Living Forest International Essay Competition is only possible through your school. Every school will be allowed to submit 30 essays online through this login registration.
Steps to Register

Teacher Champions will need to confirm their email address. They will have to check messages and follow up with the messages received.
Upon registration, each Teacher Champion will receive a unique username and password, which will be needed to upload the competition essays.
Register here for the essay competition
Topics for the Living Forest International Essay Contest

Category
Topic
Maximum Words
Primary students
Ages 7-11
Theme: PARTNER POWER
My vision: Partnerships for a sustainable future
400 words
Secondary Students
Ages 11-17
600 words
Submission of Essay
Submission of Essays is only possible through online mode. No essay should be sent by e-mail or by post.
Living Rainforest International Essay Competition 2020 Selection Process
Judges: A distinguished panel of judges, drawn from experts and educationalists in the field, will select three winning entries for each age category.
Selection Criteria
Essays will be judged for originality and creativity.
Unique and well-argued perspectives score highly.
Each child's age is taken into account when judging, so that younger children are not at an unfair disadvantage when compared with older children.
Living Forest International Essay Contest Result
The Result will be announced by 15 February 2020. Schools will be notified of Finalists and Honourable Mentions and invited to attend International Schools Debate and Awards
Living Rainforest International Essay Competition 2020 Contact Details
The Living Rainforest / Trust for Sustainable Living
Hampstead Norreys Berkshire RG18 0TN UK
| | |
| --- | --- |
| Phone | +44 (0)1635 202444 |
| Fax | +44 (0)1635 202440 |
| E-mail | enquiries@livingrainforest.org |